In the first of the "Belonging at LBS" series, the Out in Business Club will be talking about the club's motivations, the students' journeys through business school, and the challenges and celebrations of being LGBTQ+ in the business world.
Below is more information about our panelists: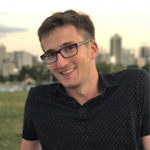 Connor Van Gessel, MBA2022, (he/him)
A Californian at heart, Connor hails from the San Francisco Bay Area, where he studied public policy and economics at Stanford University. Prior to attending the LBS MBA programme, he worked as a strategy consultant in Chicago. Connor came to LBS to cultivate a global mindset and to gain greater exposure through his professors and peers to cultures and backgrounds unlike his own. Outside of class, Connor is VP of Internal Affairs for the Out in Business club and Co-President of the Marketing and Strategy club. He is also an active member of the Tech and Media and Wine and Spirits clubs, and can often be found exploring London on his scooter.


---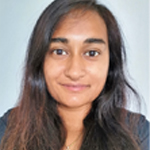 Roomi Chowdhury, MBA2022, (she/her)
Roomi is an MBA candidate at LBS and a Laidlaw Scholar. She holds a PhD in Chemistry (Drug Discovery) from University College London (UCL) where she also studied her undergraduate Masters in Chemistry. Prior to the MBA, Roomi worked as the Head of Engagement for Students and New Alumni at LBS and before that as an Account Director at a charity fundraising agency. Roomi is Co-President of the Out in Business Club and Co-President/Captain of the Women's Football Team. She is a passionate advocate for Equity, Diversity, and Inclusion (EDI), and for environmental and social issues.


---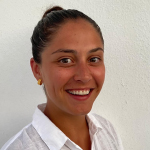 Acacia Taylor, MiFPT2023, (she/her)
Acacia is a Part-time Masters in Finance student at LBS. She is a MIF Student Ambassador and a member of the Out in Business ExCo holding the role of VP – Sponsorships. She is an Associate at Howden Capital Markets, a recently launched boutique investment bank, which focuses on buy and sell side insurance sector investment. Following her BSc in Actuarial Mathematics and Statistics from Kingston University London, Acacia was awarded a scholarship for her diploma in financial trading at Divento Financials. Acacia is half Irish, half Maori and sits on the Inclusion mentoring programme and LGBTQ+ committee at Howden. She is passionate about championing and creating a diverse and inclusive workplace. Outside of work, she enjoys overeating in London's food playground and holds a level 1 Sommelier certification from WSET. She is also extremely passionate about all sports, having previously represented Ireland in Hockey.
---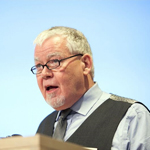 Peter Johnson, (he/him)
Peter Johnson is Senior Admissions Manager for the Masters in Finance at LBS. He was one of the founders of the LGBTQ+ Network at LBS in 1996 (now the Out in Business Club) and is currently co-chair of PROUD@LBS, the School's staff LGBTQ+ Network.




To register for this event, please visit our website.