by Hayley McCarthy, Recruitment Manager, MBA & MiF
After another year of the Masters in Finance Recruitment and Admissions team travelling across the world to meet prospective students, hosting information sessions and coffee chats and reviewing applications, we have welcomed the new MiF class onto campus.
This diverse class of 126 full-time students and 75 part-time are now embarking on their LBS journey. Overall, we have approximately 300 MiF students across our School community counting our latest intakes, our part-time students that started in August 2017 and some full-time students are undertaking the optional 4th Term.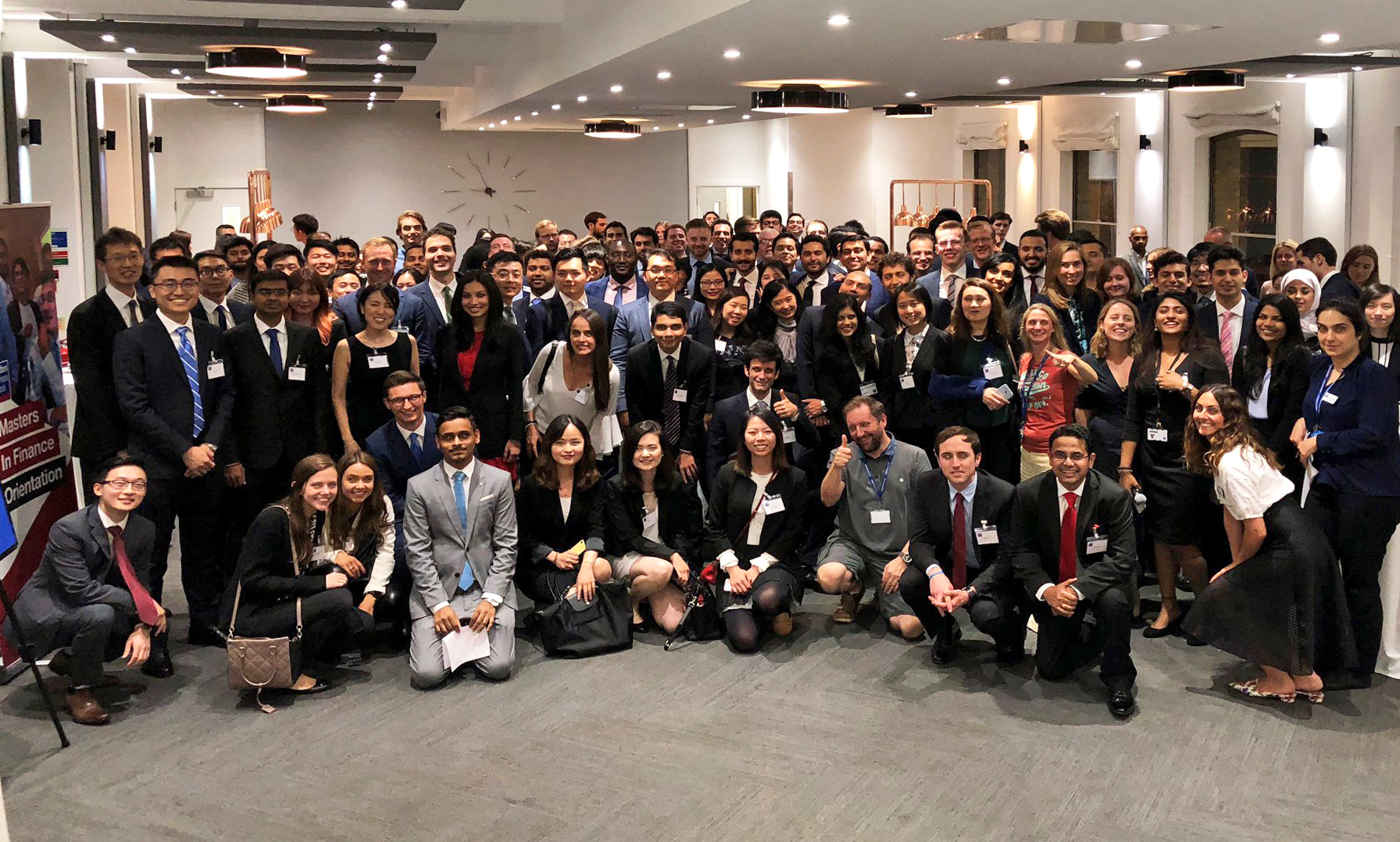 At a glance, our full-time class has an average of 5.5 years of work experience, an average age of 29 years and an extremely diverse profile of 98% international students with 39 nationalities represented. Our part-time class boast an average of 7 years of work experience and an international cohort of 77% international students, representing 30 countries.
The application process for the MiF at LBS is designed to find highly talented, intelligent finance professionals who will benefit from the learning experience and contribute to the vibrant community at LBS, both inside and outside the classroom. But more than that, we aim to create a diverse class – taking into consideration: nationality, gender and financial experience.
Having 39 nationalities represented on the programme adds an abundance of different perspectives to the classroom and study group discussions – how business is done is very much influenced by cultural factors, as well as by the different regulatory regimes worldwide. We are also looking for a strong representation of women in the class and have scholarships and activities in place to support this. Last year, the full time class was 27% women, this year it has increased to 35%. While the proportion of women falls below what we would like to see, it is increasing, reflecting the greater number of women joining the financial professions.
And finally, financial experience. As with nationality, we have no set quotas for areas of finance, however are fortunate to have an excellent cross section of professionals applying for the programme such as – investment banking, corporate finance, asset management, hedge funds, venture capital, private equity, brokerage, private wealth management, family offices, regulators, central banks and finance ministries, auditors and increasingly people from FinTech.  We also have an increasing number of students from the finance functions in corporates who are on track to become CFOs.  Some roles are less obvious but nevertheless add great richness to the mix – lawyers working on financial transactions, finance journalists and management consultants advising in the finance sector for example. Above all you need to have a passion for finance and the commitment and motivation to succeed on the programme and in your career.
It is our diverse, talented Masters in Finance class, which has seen the full time MiF named the world's number one post-experience programme top the world rankings, seven out of eight years the rankings have been published.
If you are a finance professional considering the programme but not sure if your experience is a good fit for the MiF why not submit your CV for review.  You can also look at the detailed profiles of our current classes by downloading the relevant brochure.