by Zenab Matloob, Recruitment and Admissions Manager, Executive MBA Programmes
If you are invited to an interview for the Executive MBA, you will be asked to give us a ten minute pitch. This constitutes the first ten minutes of your interview and is a vital chance for you to sell yourself to us. It is one of the parts of the interview where you have the chance to show yourself to us on a personal level; mentioning things such as extracurricular activities that you are involved in would be particularly interesting to us.
We want to see what differentiates you from the hundreds of other applications we receive – whether you do this through the content of your pitch or the format of your presentation is up to you. Remember that you don't have to use a PowerPoint presentation; the way you present your pitch should be the way that is most natural for you, and in a way that gives you a chance to put your personality across to us best.
The pitch isn't a chance for you to repeat what we've seen in your application. It isn't necessarily a list of your projects or achievements. What is most important to us is what kind of person you are, what makes you tick, what makes you a strong candidate for the Executive MBA and how you would contribute to the programme in the future.
This is your time to show us what makes you a unique Executive MBA candidate!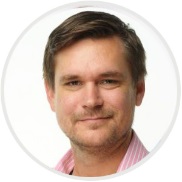 "The fact that you've got this far means a lot.  The presentation is your chance to consolidate this, but, more importantly, to really put your character across in ways that aren't possible in the written application.  It's an important ten minutes; use the time wisely and think about what kind of person you want us to see." Brett Hunter, Admissions Director, Leadership Programmes
If you have any questions about your application, please get in touch via email: emba@london.edu