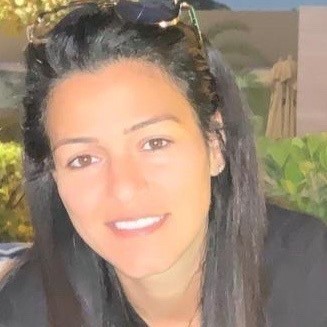 By Racha Assaf – EMBAD2022
My academic journey began in Montreal, Canada where I studied Chemical Engineering at McGill University. I've always been passionate about science, as well as the environment, so I was thrilled when I could combine both as I started my career at Shell. had the opportunity to design, engineer, and innovate clean energy technologies to capture carbon dioxide from industrial emissions. My career in energy has been dedicated to the reduction of emissions to the atmosphere while providing energy to the world. I have enjoyed roles in diverse areas, such as research & development, business development, project delivery, and management. Throughout the years, I have worked in Canada, China, the UK and I am currently in Basra, Iraq. I am proud to have grown into a recognised leader, capable of maturing and delivering complex clean energy solutions.
Although I enjoyed my progression and career path so far, I felt like there were core business and financial tools which I was lacking due to my technical background and I felt that LBS was the best school to develop these knowledge gaps and more while continuing on my career path. I am confident that the EMBA at LBS will help me accelerate my career, not only with the knowledge I am and will gain but also through the strong network I am creating. LBS holds a high global reputation in my industry, with many of my career mentors having also completed the programme. The LBS EMBA allows me the flexibility to continue my current role (working on rotation in Iraq) while maximising the value from the EMBA Programme.
I have to admit that the advertisements about the LBS EMBA Dubai programme are accurate. Dubai is truly a city of opportunities. I decided to move to the UAE a few months before the start of my programme and I settled in quite quickly. The city and the EMBA programme candidates are so diverse, I was able to immediately form a network of friends and the strategic location is an ideal base for both my work and travel opportunities. Studying in the Middle East has also enabled me to further develop my Arabic and understanding of the Emirati people and culture.
If I had to describe my study group in three words, I would say Resourceful, Focused and Fun!
Resourceful, as my team all come from different backgrounds and bring valuable and rich experiences and skills to each activity and discussion. It has really enriched my experience and allowed me to learn a lot outside of the classroom.
Focused, because we are all committed to maximising the learnings and experiences at LBS to progress our careers so we have a laser focus on delivering the best.Fun, because at the end of the day, we all want to enjoy the learning journey and it is important that you celebrate the good times as we are learning and growing. The EMBA is demanding but it is important to make the time to have fun together.
Although I am still in the first 5 months of the 20+ month programme, I can already observe that the courses cover many areas which I have been wishing to develop, such as Data Analytics and Managerial Economics. I can directly apply the theory to real business problems in my organisation. In fact, in his Data Analytics for Management class, Professor Ali Aouad asks us to use real world valuable data from our companies and utilise the regression and analysis techniques which we learned in class to make implementable recommendations to improve our business performances. I've used this opportunity to optimise the production of a specific product, increasing the quality and price for that product. To contextualise and demonstrate real benefit and value through our course is also beneficial and helpful in garnering support from my organisation.
Hybrid Learning was a learning experience – a positive one. My EMBA classes started during the peak of COVID in the region; and despite all the challenges, it worked out well. I got to connect early with my cohort virtually, and quickly realised how much diversity there was. Although I appreciate the face-to-face connection with individuals and professors, I also know the risk associated with gatherings in this time of COVID. The hybrid model allows for maximum participation, those who can and want to attend in person – just show up on Campus and those who prefer to stay home or are bound by travel restrictions can dial in. The technology also allows for more dynamic discussion through features like the Chat, Reactions, Breakout Rooms and of course, the creative personalised false backgrounds. The professors have done an amazing job embracing and maximising this hybrid approach, ensuring that everyone contributes and that each person's voice and opinion is heard and considered.
There have been so many highlights so far. I undoubtedly have already grown as a person and as a leader. My decisions are more informed and I am bringing insightful and relevant information back to my workplace. In addition, another valuable element has been the social and the lifelong friendships we are forming. My cohort is made up of the most amazingly smart and talented people that I am proud to call my classmates, but more importantly my friends.
To find out more about our EMBA Dubai programme, please contact the Recruitment Team using the below details.
EMBA Dubai Recruitment & Admissions Team
+971 (0) 4 401 9343 | embadubai@london.edu