By Nalika De Silva, Student Recruitment Manager, Leadership Programmes
The LBS Sloan Masters in Leadership and Strategy class represents 69 professionals, spanning 26 nationalities with an average of 18 years of work experience. Unique to the UK, and one of only three Sloan programmes in the world, London Business School's Sloan MSc delivers the latest insights in business practice and research. Taught over 12 months with flexible options, participation in this full-time degree programme indicates a real commitment to personal development and business excellence.
When a company recruits a Sloan Fellow there is an immediate benefit, not only in terms of experience and demonstrated success, but also in an understanding of the latest management issues and thinking.
Sloan Fellow Hideki Yamane tells us why he decided to join the LBS Sloan programme.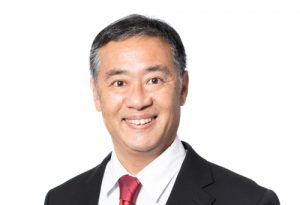 It was in the early 1990s whilst working at a Japanese company branch office in New York that I first started thinking about doing an MBA. A series of events followed including the passing of my mother and this led me to putting this dream on hold.
Things settled and I thought about taking an MBA again. I was working for the Australian government office in Tokyo at this point. Financially I was unable to quit my job and take a year out to pursue full-time education. Instead I chose a part-time masters program at a Japanese college. During the two-year programme, I was offered a job at the State Government of Hawaii, USA, so I relocated to Hawaii with my wife.
I was happy at work and in my private life but as my 50th birthday approached, I felt a sense of inertia. I felt that I was running out of time and that I must accomplish my dream to attend an MBA programme overseas and start my own company. I researched MBA programmes which I considered a good fit for my aspirations. I began to realise that I was perhaps too old for an MBA programme and my employer wouldn't support me in attending a part-time EMBA programme.
I then discovered the Sloan programme and found that there are three Sloan programmes offered internationally by LBS, MIT and Stanford. I was born in the USA, I lived and worked in Japan and Australia, therefore, having Asia-Pacific experience. I thought by opting for the LBS Sloan, it would provide me with some European experience to complete my global experience. My wife was very supportive of my dream as she was educated in the UK. So, we decided upon the LBS Sloan programme and moved to the UK!
For me, the most beneficial thing about joining the programme was being able to experience learning at one of the world's top schools and forming close friendships with amazing classmates. I was particularly impressed by the dedication and efforts that classmates put into their study – quite often working until midnight at the library or at home. The LBS Sloan programme is definitely full of geniuses from all over the world and they stimulate and inspire each other.
Get inspired on the LBS Sloan Masters
If you'd like to explore the LBS Sloan Masters further, why not book a consultation or submit your CV? We would be delighted to discuss your recent experience and provide support on submitting a strong application for the January 2020 class. To find out more, visit our website.