By Andrea Lara Cid, MIFFT2024 and Godwine Towo, MIFPT2024
Andrea Lara Cid, MIFFT2024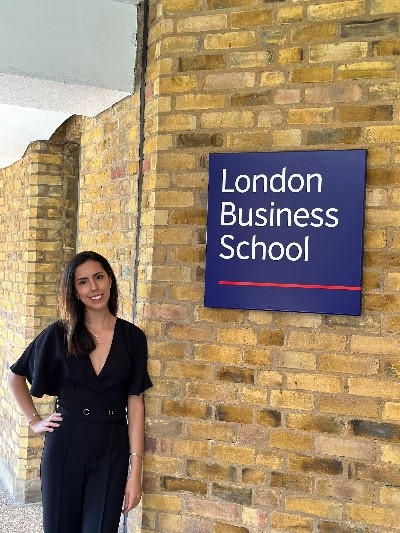 Bombarded by a million thoughts, I took a deep breath and said to myself, "One step at a time" just before submitting my master's application.
I'll skip the part where I was invited for an interview, got through it, and waited anxiously until I got a call from London: I had been accepted. As I hung up, I pranced around in excitement, texting the good news to my family and closest friends. But the excitement didn't last long; a few hours later, I received an email with the offer and, yes, the tuition fees – That's a mortgage, I thought.
Like most Latin American students, I was hit by a wave of panic, feeling as if my dreams were slipping through my fingers. To make things worse, I learned that although universities grant scholarships, these are partial academic scholarships, and only a select few receive one. I was also told about two companies that extend loans to international students in the UK without collateral: Prodigy and Lendwise – FYI following an acceptance letter, universities usually provide a list of lending companies they've worked with.
I knew I would be investing in my human capital, but indebtedness terrified me, it still does. Giving up on my dream, however, was out of the question. So, I did what I do best: I looked for solutions. Based on my savings and possible family contributions, I estimated my funding gap, factoring in tuition costs, living expenses, and visa processing fees, and created a spreadsheet with all available options.
As a natural enemy of uncertainty, my first choice was the Chevening Award, a full scholarship funded by the British government – US Fulbright Program equivalent. However, given the 2-3% acceptance rate, I had to devise a plan B. So, I applied for a merit scholarship to the university and requested quotes from the two loan companies: Prodigy offered me a longer-term loan in dollars, and Lendwise a lower interest rate loan in pounds – I chose Lendwise. To cover living expenses, plan B also involved applying for a government loan in pesos with FIDERH, a trust fund managed by the Central Bank of Mexico – Similar institutions include COLFUTURO (Colombia), CONAPE (Costa Rica), and CORFO (Chile).
Events were unfolding favourably for me. The university awarded me a merit scholarship for over 25% of tuition, my FIDERH application was successful, and I moved on to the interview phase of Chevening. As Chevening's results are usually announced in June, the university granted me a reservation fee waiver (where justified, schools are often flexible in these matters); however, the results were not positive, so I had to stick with plan B.
While I didn't manage to get rid of uncertainty, plan B opened a whole new range of professional and personal opportunities – I'm no longer required to return to Mexico. I still haven't figured out how I will repay the loans, but I'm betting on myself. After all, a master's abroad ought to be an investment with an expected return attractive enough to compensate for the risk. Besides, I won't be the first to take out a student loan, most students resort to external financing, and the vast majority can repay it – many of them use their signing bonus to prepay all or part of their debt.
To minimize currency risk and make the most of the experience, I now face the challenge of getting a job in the UK upon graduation (taking advantage of the option to switch from a student to a skilled worker visa), and I'm determined to succeed. I'm ready to learn, apply, get rejected, and try again; most importantly, I'm willing to embrace uncertainty, confident in my abilities, character, and the tools my chosen university will provide me with to further develop my skills and expand my network.
Godwine Towo, MIFPT2024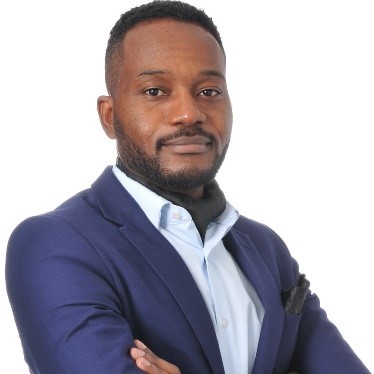 I am funding my MIF degree through a combination of a scholarship, savings & loans. I was privileged enough to have been granted a merit scholarship covering 30% of my tuition. Self-sponsored students on the Part-time programme have an option to pay in instalments, and so the remainder of my tuition will be covered by my savings and loan.
I started exploring funding options well before applying to the programme. I approached the Admissions team to discuss funding types and eligibility for different scholarships and looked inward to my own disposable income by the first payment date.
Take time to explore all possible financing options before starting your programme. The earlier you do so the better as it's one less distraction while studying.
Come open-minded, approach people, and ask lots of questions, we are a friendly bunch at LBS, be it current students, ambassadors, alumni or the admissions team, someone will always be willing to share their experience or advise you.
Five years after graduation you might not remember the grades you scored nor the courses you took but you will certainly remember the people you met, the network you built and that network could be invaluable for your career, so make the most of the student life at LBS and the network!