By Callum Charman, MFA Student Recruitment Associate
Business school is one of the biggest investments you can make, so it's important to ensure you have financing in place before you start. There are plenty of ways to finance your studies – from loans to scholarships and grants.
We understand that postgraduate study is a big investment in your future, and we support as many students as possible in this important next step. Our Scholars Community represents some of LBS's brightest talent, and in order to attract and support the best candidates, we offer several generous merit scholarships.
LBS offers many financing options to support your graduate studies, including merit funds and bursaries. Each year around 20% of the Early Careers class receives funding from one of the School's scholarships, which are supported by the School, alumni and external donors.
In addition to the School's scholarships portfolio, there are also external loan options which admitted students can apply for, including Prodigy and Future Finance.
Scholarships can turn the dream of business school into a reality. We're proud to recognise outstanding talent and provide the critical financial support those students need.
Our scholarships are funded by LBS directly, and by our friends, alumni and supporters. All admitted students are automatically considered for the vast majority of merit awards for which they meet entry requirements. Most scholarships will not require a separate application.
It is worth remembering that some scholarships are awarded early in the admissions process, so make sure you apply for your programme as early as possible if you are interested in receiving funding from the school.
Laidlaw Women's Leadership Fund:
"The purpose of the scholarships is to encourage and develop future leaders in any field of activity. Looking around the world's business and political leaders, I can't recall a time when better leaders were more urgently needed"
Lord Laidlaw, Chairman of the Laidlaw Foundation
From autumn 2020-2023, the Laidlaw Women's Leadership Fund will support 20 outstanding female scholars across the Masters in Management, MBA and EMBA programmes each year, made possible by a generous £3.69m gift from the Laidlaw Foundation. This will create a dynamic network of female peers at LBS and beyond, strengthening our ambition for gender parity across our degree programmes. The Fund aims to attract exceptional women from a diverse range of backgrounds, in particular women who may not otherwise be able to afford a top-tier business education.
LBS and Laidlaw Foundation share a joint vision – to help exceptional females in their careers, regardless of their socio-economic backgrounds. In order to be eligible for this scholarship, successful female applicants must demonstrate financial need.
"Unfortunately, many women reach a glass ceiling, particularly in the corporate world. I am deeply committed to helping more of them break that glass ceiling through expanding access to top business education,"
Lord Laidlaw, Chairman of the Laidlaw Foundation
The ongoing success of the Laidlaw Women's Leadership Fund strengthens the School's ambition of moving towards 51% female representation across LBS's degree programmes, in particular the number of women from socio-economically diverse backgrounds. The fund aims to attract the highest calibre women who might not otherwise have been able to afford a top-tier business education.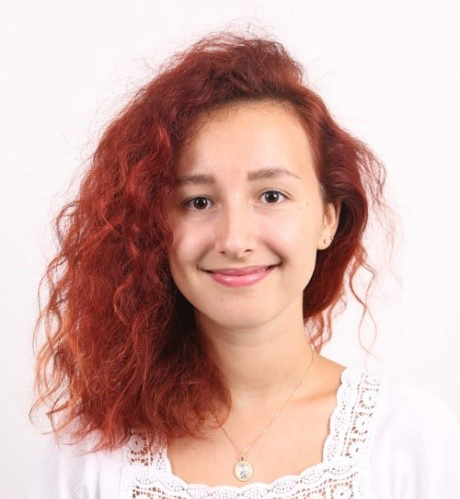 Margarita Bicec is a current LBS Student Ambassador, studying as part of the Masters in Management programme. She spoke to us about how she found out that, not only had she been accepted for the programme, but that she would be receiving the Laidlaw Women's Leadership Fund:
"I was on a bus heading over to play volleyball at my alma mater, NYUAD, when I found out I'd been accepted as a Laidlaw scholar. I was scrolling through my emails when I saw one from London Business School – I teared up when I read that I'd been accepted into the MiM. I had to explain to my fellow passengers that I was happy, not upset! It felt better than winning the lottery. I'd never heard of Lord Laidlaw or the Laidlaw Foundation, but he's changed my life in so many ways."
As the founder of a music education app, Margarita is keen to have a significant social impact. Something she says is inspired by the generosity of the Laidlaw Scholarship.
"I'm hugely inspired by the impact Lord Laidlaw has had through his philanthropy and generosity. He has literally changed the lives of hundreds of ambitious women with big life dreams who would not have been able to fulfil them without the education that his Foundation enables. That is the scale of impact I'd like to achieve. Why not? I've had quite a few privileges and lifechanging experiences; I want to make that happen for other people."
Loans
There are a number of loan options available to LBS students. Some are open to all while others depend on your situation, such as nationality, financial status or likely future earnings.
Make sure you consider all your options and remember that it's important to do your own research as there may be other government and regional loans and grants available in your own country.
Some of the most popular loans include:
Prodigy Finance:
Lends to most international students, subject to eligibility
Lends across all degree programmes
Funded by community investors, LBS and external investors
Lending levels based on innovative model of predictive post-degree salary indicators
Prodigy Finance fully responsible for lending decisions – eligibility criteria apply
Competitive interest rates
Maximum loan amount for full-time students: up to 100% of the school-provided tuition
Minimum loan amount: £10,000 or $15,000
Loans available in: GBP or USD
All loans disbursed directly to the university according to due dates
More information regarding eligibility and access to funds can be found on the Prodigy Finance website.
Future Finance:
Lends to UK or UK resident students (residency qualification applies)
Lends across all degree programmes
Lends for tuition fees and living expenses
Competitive interest rates
Your rate will be calculated based on your graduate earning potential, not just your current financial situation.
More information regarding eligibility and access to funds can be found on the Future Finance website.