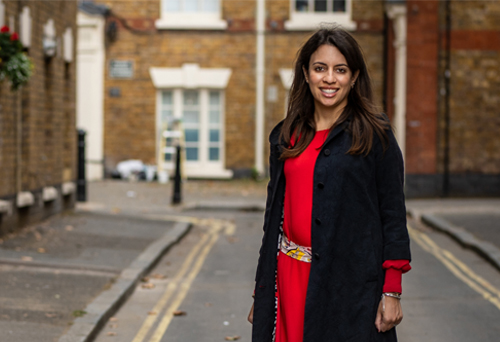 LBS Masters in Finance graduate Margarita Economides has been named in the 'Top 50 Future Leaders' category in the HERoes Women Role Model Lists 2019.
These annual lists showcase leaders who are championing women in business and driving change in workplace gender diversity. The 'Top 50 Future Leaders' list celebrates inspirational women who are making a significant contribution to gender diversity at work.
Commenting on the recognition, Margarita said: "Thank you to HERoes – I am excited and proud to be included among so many incredible women. It is tremendously encouraging that there are so many people and companies going beyond filling gender quotas and instead looking to create environments that promotes engagement and inclusion for all genders and diversity characteristics."
Margarita is an Engagement Manager at leading management consulting firm Oliver Wyman. Her inclusion on the list recognises the strong leadership and innovation she has brought to the company's women's network, WOW. Margarita's gender inclusion accomplishments includes launching new training initiatives, hosting events to discuss and address the biggest challenges facing women in business, and investing her time to support and empower other women at all stages of their careers.