Two MBA students. One ex-Virgin Atlantic jet transformed into a PPE freighter. Several million facemasks. We speak to ShieldWear founders Jayne Lawson MBA2020 and Claire Blumenthal MBA2020 about their new venture and how the LBS community has helped make it happen.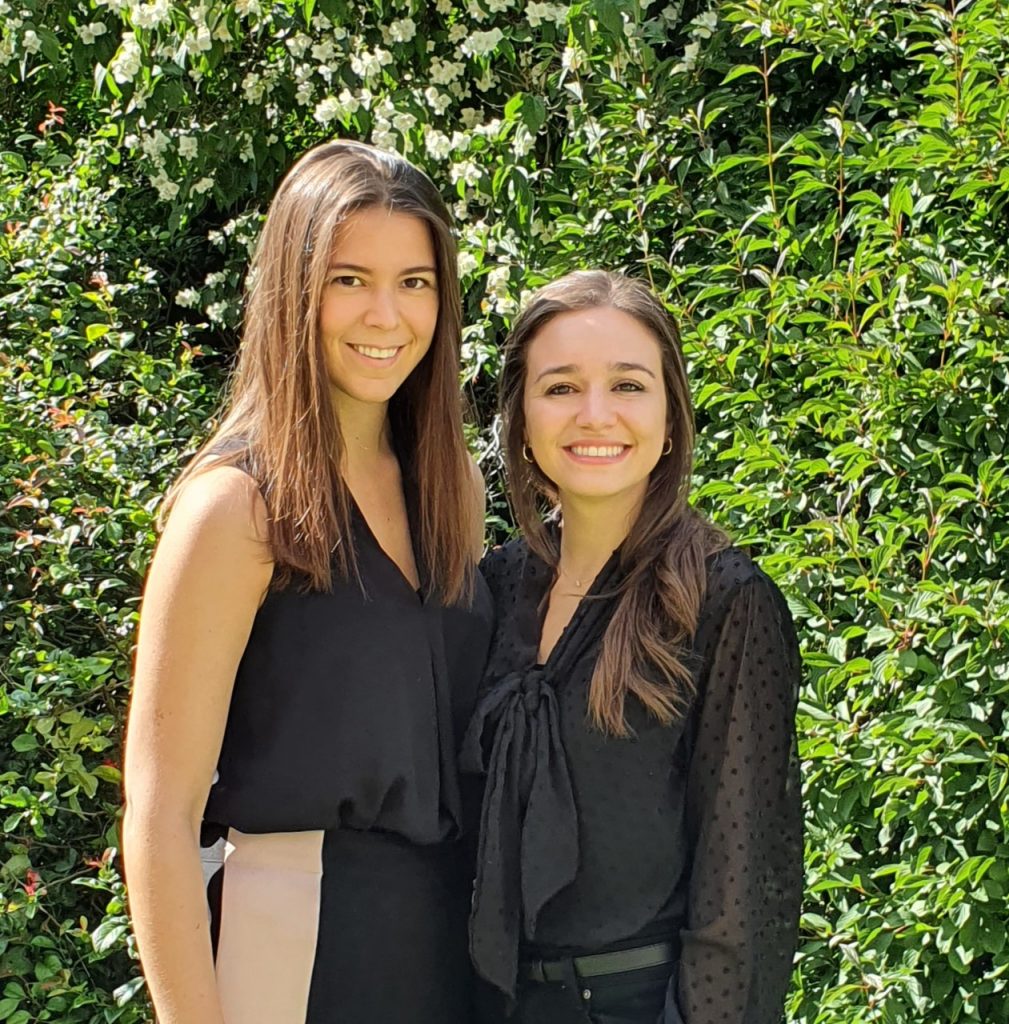 Jayne, Claire – tell us a bit about you and your backgrounds.
Jayne: I started my career in wealth management at Rothschild and Co. I then moved on to become a Growth Operations Manager at 5app – an education technology start-up. During my first summer at LBS, I went to work for Uber as an MBA intern in their launch and expansion team.
Claire: I come from a more retail-focused background, starting my career consulting for retail companies at Deloitte Consulting. I also have experience working in strategy and operation roles at ecommerce start-ups Callaly and MM LaFleur. I used my summer and second year fall at LBS to diversify my experience, landing a role in mobile strategy and performance marketing at luxury ecommerce group YOOX NET-A-PORTER.
Jayne: Over the last eight years, our professional experience has helped us build the skills and network needed to launch ShieldWear. We've had to work closely as a team and delegate tasks, but ultimately, we've had to be resilient, strategic, creative and hard-working. We've been based in different countries – Claire in Texas and myself in London – which has required a heightened level of communication and a genuine passion for what we're doing to get us where we are today.
So tell us a little about ShieldWear.
Claire: ShieldWear was founded to help the UK care home sector get the PPE resources they require in light of the COVID-19 outbreak. We expanded to help companies acquire the equipment they need to get their employees back into the workplace. We only sell high-quality certified products, and we specialise in masks with proven filtration layers. We currently have several million masks and respirators in stock, with over three million currently in Europe.
And how did the business take off initially?
Jayne: Claire and I met on the MBA programme and instantly connected on both a personal and professional level. At the beginning of the outbreak, we discovered a shared interest in the lack of attention being given to care homes. We both felt that we could do something to help and so decided to create the business.
As a new business, how have you managed to learn about the world of PPE?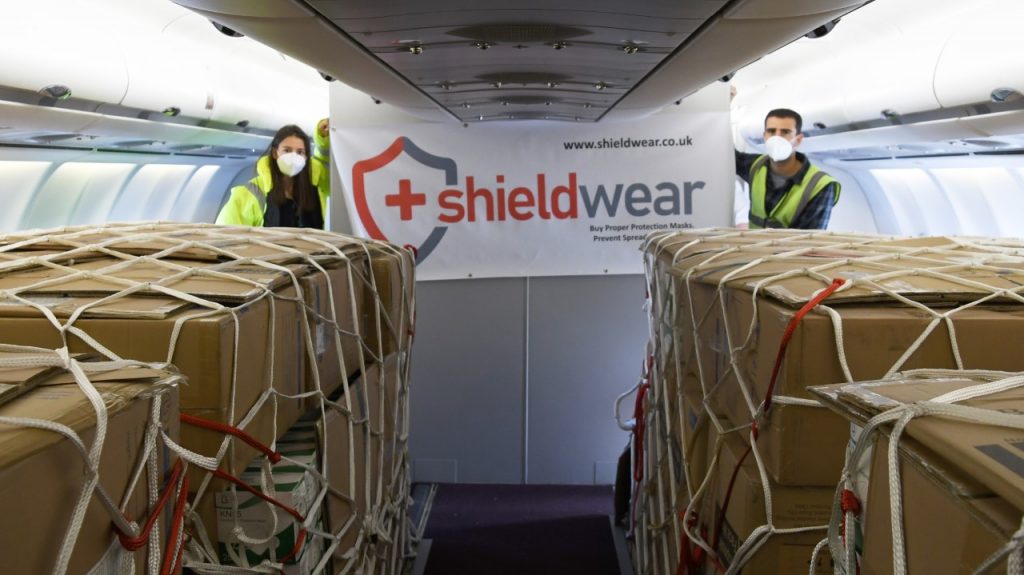 Claire: We got up-to-speed on masks and respirators through product specialists and legal consultations. We have also carried out in-depth market research, and as a result, we've implemented thorough QA practices to ensure our masks are tested and certified to European standards, or the Chinese equivalent standards. Furthermore, using our existing professional networks, we were able to find a European procurement expert who has worked with Chinese factories for over 40 years and imported over $150 million of medical equipment into Europe in April 2020 alone. Our team are extremely knowledgeable, and we always take the time to advise our clients which masks are most suitable for their requirements.
You've grown very quickly. How has the wider LBS community made this growth possible?
Jayne: The LBS community has been incredible in getting our name to the businesses and care homes that need our products. We've also drawn on our LBS network for advice in areas where our peers have expertise.
Claire: We were able to call on a Chinese member of Jayne's study group – and they've played a fundamental role in our due diligence process by conducting on-the-ground research into the manufacturers we partnered with. We've further utilised the School's network by hiring three MBA2021s to help with sales, logistics, operations and marketing – with more MBA hires in the pipeline.
At a time when travel is restricted, how have you been able to transport your products?
Jayne: Transporting freight by air is currently difficult: only a small number of planes are flying. But with the help of our logistics partner, we were able to source a unique transport opportunity: by removing the seats of an old Virgin Airways plane, we were able to transform it from a commercial plane into a fully-fledged PPE freighter, which we chartered from China to the UK.
What have been the positives of starting a business during the pandemic?
Claire: During a really tough time, we've found it rewarding to play a part in ensuring people are safe, as well as helping to get businesses and our economy going again. We've also had a lot of support from our family, friends and contacts. Given that this is a topic at the forefront of everyone's minds, people are constantly asking us questions and sharing ideas. It's energising to be part of a business that people are excited about and interested in.
What's next for ShieldWear?
Claire: We're continuing to scale up our operations in Europe and have plans to further grow our geographic reach. In light of the World Health Organization's (WHO) advice that reusable cloth masks do not provide adequate protection, we want to make sure everyone has access to certified masks with proven layers of filtration.