By Palak Gupta, MFA 2023
I have always been intrigued by the challenging and fast-paced work environment of investment banking, and the LBS MFA was the best place to equip myself with the knowledge and skills for my chosen career arc. With the aim of gaining valuable experience in this field, I was determined to secure a summer internship in London for the upcoming year. However, I was aware of the intense competition for such internships and the situation of the London Job market and recognized the need to prepare myself thoroughly in order to stand out from the rest of the applicants.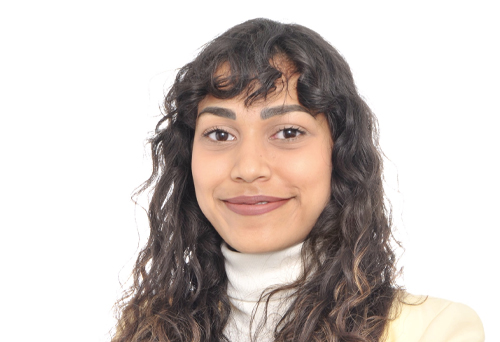 Where did I start?
Research: My preparation for the recruitment process began with extensive research into various investment banking firms, their cultures, and their work opportunities. I perused numerous materials on the job descriptions, roles, and responsibilities within the investment banking industry, which helped me in identifying and selecting companies that would suit my skills and interests. After careful consideration, I applied to several boutiques and bulge bracket firms, which required a tailored resume that could showcase my academic achievements, relevant coursework, and previous work experiences.


Networking: Networking was also an essential part of my preparation, and I sought out opportunities to interact with alumni, professors, and professionals in the finance industry. I attended industry events, workshops, and careers where I could network with individuals in the field, introduce myself, and inquire about their experiences. I made sure to follow up with them afterwards to express my gratitude and maintain communication. I must add that LBS provided a vast and diverse network that I was able to leverage to my advantage, and the feeling of community in the LBS circle is something I am very grateful for. I was able to get all my reservations and doubts answered by LBS graduates from across all cohorts and graduation years, who worked in the most prestigious of banks in major financial hubs of the world.


Applications: I made sure to tailor my cover letter to each of the company's values and to highlight my relevant skills and experiences. I submitted my application well before the deadline and followed up with the company's recruitment team to confirm that my application had been received.
Why Moelis?
After interacting with several LBS alumni in the industry, I was particularly drawn to Moelis for its unique corporate culture and alignment with my career aspirations. The role was of a generalist nature and perfectly suited my short-term ambitions. When they reached out to me for an interview, I was elated and immediately began to prepare for the opportunity.
What was the preparation like?
I delved deeply into the company's website, perused annual reports, and familiarized myself with its services, operations, and reputation. I completed relevant courses and online certifications in financial analysis, including financial modelling, valuation, and accounting, to enhance my knowledge and skills. In addition, I engaged in mock investment banking case studies with other members of the finance club at LBS and practised responding to interview questions in front of the mirror and with peers, thereby honing my soft skills and interview techniques.
Preparing for the technical aspects of the internship was also crucial, and I sharpened my problem-solving and analytical skills through practice and resources such as "Breaking into Wall Street" and the "Investment Banking Interview Prep Guide." By focusing on the development of these skills, I was able to approach case studies and financial problems with confidence and proficiency.
For each stage of the interview process, I made sure to arrive early and dress professionally. I made sure that I entered feeling confident and well-versed in common behavioural and technical questions. I was also familiar with Moelis's recent deals and demonstrated a strong interest in the company's culture and values, which seemed to have impressed my interviewers. After completing the interview process, I sent an email to them to express my appreciation for the opportunity after each progressive stage.
The moment of truth: The Offer
Finally, the long-awaited news arrived sometime in early October, and I was thrilled to receive a call from the HR team offering me the internship. This feels like an incredible opportunity to acquire the ability to contextualize data to craft high-impact business narratives and engage in real, hands-on work. I am certain that these 12 weeks will not only provide me with valuable experience and exposure to the industry but also open doors to potentially challenging opportunities for me in the future.
For further information about our Masters in Financial Analysis programme, please click here.