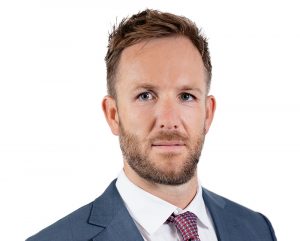 There are a number of reasons I chose to study London Business School's MBA programme. The first is probably the most significant – out of all the MBA programs I visited during my initial research phase, LBS was the one that set the benchmark.
I was impressed by the community atmosphere that was prevalent amongst both the faculty and student body, as well as the calibre of interaction between professor and student in the classroom. Students were impressive, both in terms of their background and their experience. Regardless of their significant accomplishments, they came across as humble, and willing to help and share to better the experience of others. And this left a mark with me. I met with a student ambassador who went out of her way to show me around, introduce me to professors, and sit with me in a class so that I could have a holistic view of a 'day in the life of an LBS student'.
The second reason is that LBS appeared to have the greatest diversity. Given the global nature of business, and the shifting toward cross-cultural work environments, I saw this as an advantage because it would give me exposure to working with people from across the world prior to entering the work force. And lastly the proximity to world-class researchers on campus and the proximity to business leaders in London.
Prior to starting my MBA, I worked at Twitter. My role was heading up sales and strategy for the restaurant vertical (think of global chains such as McDonald's, Burger King, Subway). Following the MBA I would like to get back into a strategy role, but moreso on the data analytics side. Eventually I'd like to move into consulting; the digital world presents both challenges and opportunities that will require us to navigate around the complexities and insights from data.
I have been impressed by the faculty and courses. One course in particular that I found very interesting was Digital Strategy, taught by Keyvan Vakili. This course merges both business strategy and digital evolution to provide insight into a new gig economy. The stand-out lecture was when we analyzed Uber's prospectus, and broke apart the numbers, tied them back to the financial forecasts, and then discussed the strategy of whether the company would be profitable (and if so, how). This was the moment when the core classes came together, giving us a perspective that allowed us to have meaningful conversations around the prevalence of technology companies, and make arguments around how they're changing the way we interact with both the physical and digital world.
I've found LBS students to be outstanding. For as much as they are humble and eager to give back, they are accomplished and extremely impressive. I enjoy being in this environment because it constantly pushes me to become a better version of myself. I was fortunate to be in a great study group. We spent the time up front getting to know one another, and then proceeded to learn from each other through various group projects and in-class activities. The student clubs provided an array of opportunities to meet people with similar interests. This allowed me to find people with similar interests and passions, and find a community that embraced every part of me. Given LBS' diverse study body, there's something for everyone.
The impact of London Business School's London location applies to both personal and professional experiences. On a personal level, being in London means being at the centre of the world. It's easy to travel to another country for a weekend. Coming from Canada, that's unheard of, but in London, it's a common occurrence. London offers such a breadth of culture and history; it's been eye-opening to simply walk down the streets and not recognize any language or accent, and this causes me to embrace the global nature of the City. Professionally I am closer to some of my target firms, and so I'm able to easily meet people for coffee chats, or attend various recruiting events in order to better understand that firm, and build the necessary relationships. From a networking perspective, being in London is a must for me.
We are fortunate to have numerous resources within the Career Centre. Firstly, we have our stream career advisor. This is someone who helps us to navigate our thoughts about our intended career path, and helps us to build a plan for how we either develop the necessary skill set or meet the right people. Once we have an idea of what we want, we can then meet with an industry team. These groups are people who specialize in an industry, and know the ins and outs of what it takes to succeed. I've found that everyone at the Career Centre is vested in me, and in my desire to achieve various career-related goals. In addition to these support teams, there are opportunities to practice mock interviews, or research different sectors in depth.
I've been fortunate to take part in a number of international trips with either clubs or students. My first LBS travel experience was when 150 of us when to Budapest for fall break. And basically I'll leave it there! I've also been to Val Thorens (France) for Snow Trek, and led a group of students to LA / San Francisco for the Tech & Media Trek. In-between those more formal treks I've spent weekends with friends in different parts of the world. Most recently I was in Croatia for a classmate's wedding. Next year I hope to start getting into eastern Europe…I'm running out of time!
The greatest experience of this year has been my exchange programme. I am currently on exchange at Columbia Business School in New York. This has been an absolute highlight because I have been able to expand my international network through another international educational experience that I would never have had the opportunity to experience otherwise. Meeting new people and being exposed to different teaching styles has allowed me to better appreciate my own way of learning, and adjust to different environments and different schools of thought.
In the year ahead, I'm most looking forward to reconnecting with former classmates back in London, and plan to find ways in which to maximize both my time and my impact on campus  because this once-in-a-lifetime opportunity is coming to an end all too quickly.