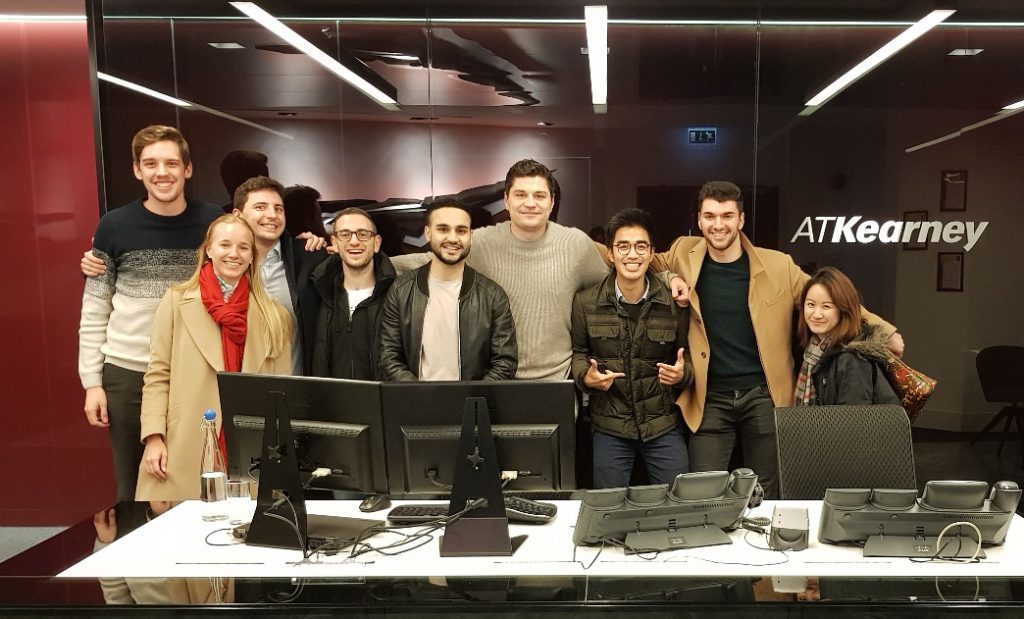 Without a doubt, my highlight of last term was attending one of the biggest inter-university competitions in Vallender, Germany, the EuroMasters. We went as a group of 20 students from LBS, among a total of 10,000 European business school students. From attending stadiums to playing a variety of sports, running 800M near River Rhine, through to outdoor live concerts and attending many parties, I had a very lively experience. This was just a taster of the LBS experience, and I look forward to the many LBS trips I have planned in second term.
I also joined a few of the clubs LBS offers, including the Consulting Club and the Football Club. Through the football club, not only have I
improved and adapted to a new role, but I have made some good friends from a variety of student streams, including MFA's and MBA's. The consulting club has thoroughly helped me prepare for consulting jobs, in the form of dedicated speaker sessions from companies, from which we gained insight into the values of the firms, and through crack-a-case sessions, which allowed me to practice my consulting cases with my fellow peers.
In terms of academics, I studied modules that were practical and gained a very good high-level overview into data analytics, finance, financial accounting and performance in organisations. The lectures were very engaging, with great class participation.
The best thing about the MiM cohort is the social aspect; I never run out of fun events to attend at the end of the week and it all starts with the university run social event held every Thursday, the famous LBS Sundowners. Complimentary food and drink making it the best place to kick off your weekend.
To get our second term off to a great start, we had a scavenger hunt with our newly formed study group. We were touring across London, taking pictures with squirrels, singing national anthems with a street cleaner, and the highlight of the hunt was taking pictures with MiM alumni. We reached out to the LBS community and within an hour we were invited to A.T. Kearney's London office to meet five MiM alumni—some having graduated almost a decade ago—during their lunch break.