By Elena Aldea, Recruitment & Admissions Manager – EMBA-Global and Sloan
The LBS community and Sloan Masters in Leadership and Strategy programme is excited to welcome the new cohort for 2022! It's been a year-long, but fruitful process, so congratulations to everyone who secured a place on our Sloan programme.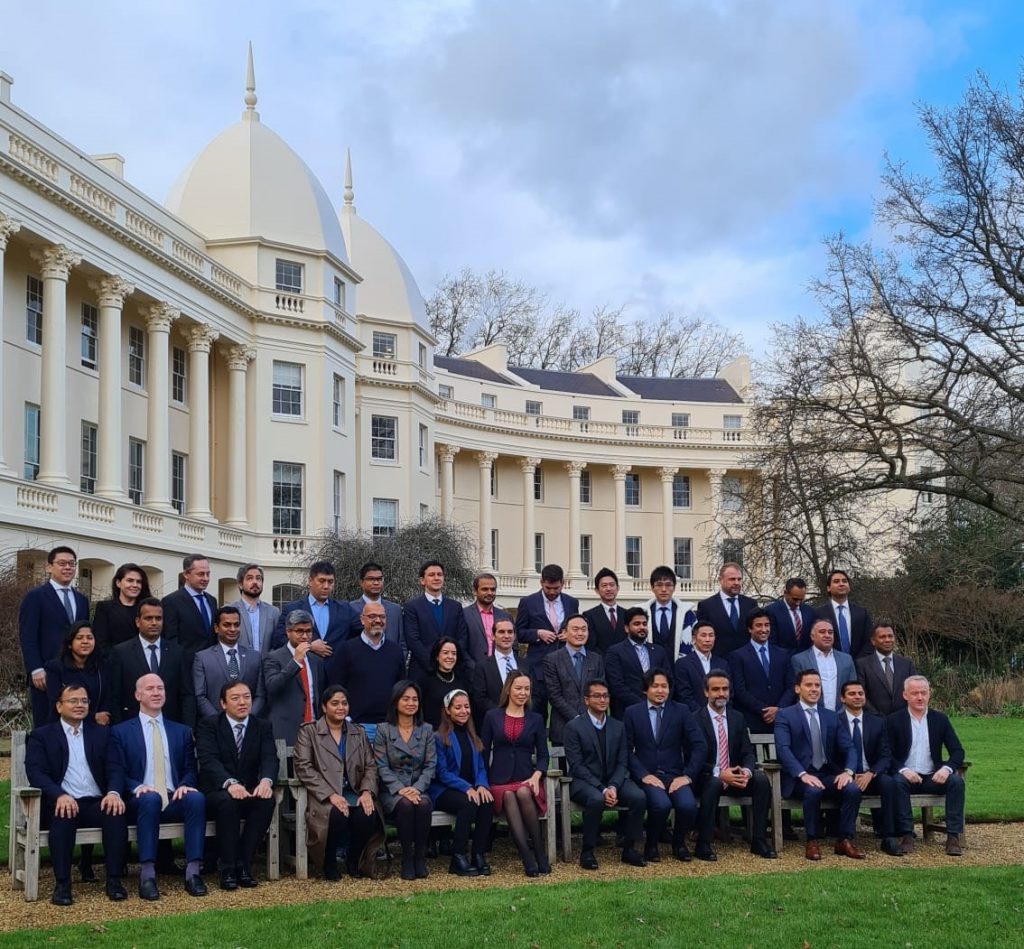 The class is comprised of 52 students, who started their first week – Orientation Week – at the beginning of January. It's been a real success so far – for some, it was the first official in-person interaction with the rest of the group at our London campus; for others, it offered the opportunity to strengthen the relationships already established during Admits events and other social activities before the start of the programme.
There are 21 nationalities represented by students who came from 38 international cities to relocate to London, at least for this year. Among the new nationalities against last year, we have students from Argentina, Iran, Ireland, Kazakhstan, Kyrgyzstan, Israel, Lebanon, Philippines, Poland, Saudi Arabia, Ukraine & UAE.
The average number of years of work experience is 18, ranging from 12 to 31 years – one of the most senior we have ever seen. They bring a background of impressive careers and job functions, management and leadership experience as well as academic merits – 11 of them already hold an MBA qualification with close to 20 members of the class having obtained a postgraduate qualification previously.
There is a wide range of industries displayed, such as Defense and Military services, Law, Education, Construction and Manufacturing, IT services, Upstream Oil & Gas; still, the most predominant one remains Finance with 34% of the class size. Some of the remarkable companies include MUFG Bank, KMPG, Gazprom Kyrgyzstan, Israel Defense Forces – Navy, Coca Cola, and EY.
We are pleased to welcome 11 women to the programme, which equates to 21% female representation for the class. Of course, as a School, we aim to reach an even balance between men and women, and this is a priority for the upcoming stream.
Ready to start the journey?
We have just opened the new cycle for the Sloan 2023 class. If you wish to have your profile assessed prior to the application, feel free to contact us on sloan@london.edu.