Our Masters in Analytics and Management programme is a unique learning experience like no other.
The programme combines data analytics with business management that will equip you with the knowledge and practical skills to keep you at the forefront of your field throughout your career. Read more on what our students achieve after graduating here.
The MAM programme attracts students from all over the world, with around 40% of the class coming from a STEM background. With such a diverse class, you are guaranteed to build a strong global network. If you are driven, excited by a fast-paced world, and eager to develop a career within the changing world of data analytics, the MAM could be the right programme for you. You can find out more from our MAM students here.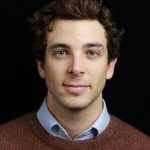 This is what our MAM 2020 alumni, Vittorio Zoldan has to say:
"Thanks to the MAM program, I feel that I am drawn to solve challenging technical problems in my organisation, whereas I see my colleagues without a background in data analytics who instead shy away from them. I feel confident talking to data scientists knowing that we share a mutual understanding of the problem and solution, and feel very respected among my team for the technical skills I bring to the table."
What we look for in a MAM candidate:
Undergraduate degree of 2.1 or 3.3. GPA (minimum)
0 – 2 years of work experience, with a good understating of working with data
Previous knowledge of computer programming languages is a required
A competitive GMAT/GRE score
Candidates should have a good knowledge of computer languages i.e. Python, R, SQL or have graduated in a STEM subject for their undergraduate studies because the programme requires strong technical skills. Previous work experience is not essential but can add value.
All candidates must submit a one-page CV as part of the application process. For advice on how to structure your CV, check out our LBS CV template here.
If you are unsure if this is the right programme for you, please contact our MAM Recruitment Team at mam@london.edu. To request a CV informal review, contact our recruitment team or submit it via our website.