by Charlotte Tait, MiF Student Recruitment Associate
As we are in the middle of recruiting for the Masters in Finance (MiF) part-time programme and close to our last official application deadline, Tuesday 9 June 2020, I thought it would be good to shed light on the programme, and answer some of the key questions we get from prospective students.
The MiF part-time programme is for finance professionals with at least 2-3 years of post-graduate work experience, who would like to remain in employment whilst studying, allowing them to accelerate their career. The programme is taught in person at our London campus close to Regent's Park, and classes are held on Friday evenings and Saturdays, every other week, in the first year. The majority of our part-time students are based in London, however we do have some who commute from Europe.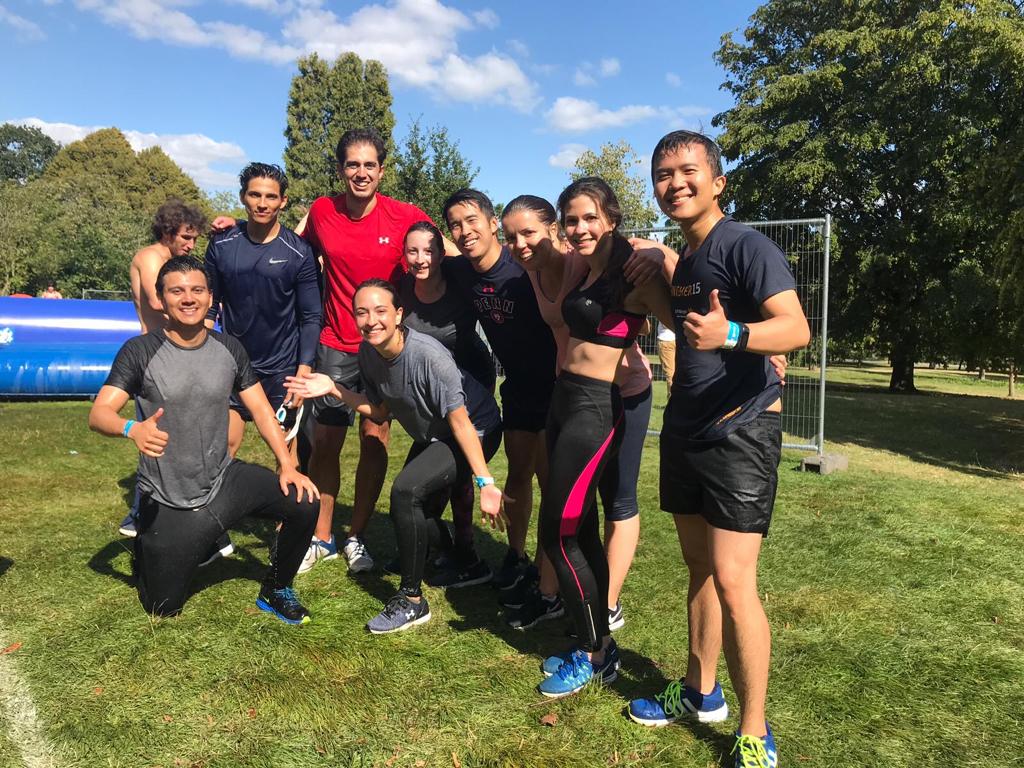 Many prospective students I speak to ask me how our students manage the balance between working full-time and studying the MiF at the same time. They are also curious about how the part-time class connects and socialises with each other and whether our students are able to make the most of the wide range of student-led clubs we have on campus.
I reached out to some of our fantastic MiF Student Ambassadors to give us a glimpse of what life is like for a part-time student at LBS.
Advice on managing the work-life balance as a part-time student
Vartan Indjeian (MiFPT2021) 
"Staying organised, making the most of every hour of the day, and blocking times on weekends and evenings to unwind and enjoy time with friends and family without having to think about work or school has helped me immensely in making sure I stay balanced and enjoy the experience of being in school." 
Sandra Ragues Fernandez (MiFPT2021) 
"I am a driven individual who loves working and working out. At the beginning, I was a bit worried about the work-life balance and I know it is hard to change daily habits. Therefore, I gradually started to change my schedule as I work and learn best during the evening. I moved my gym workout to the morning two months prior to the start of the MiF to get used to it. It's key to start adapting your time around your study and do it before the course starts. The brain and the body needs some time to adjust. After a while, the changes implemented become part of your routine." 
Connecting and developing friendships on the MiF
Vartan Indjeian (MiFPT2021)  
"What surprised me the most about the part-time programme was that there was an immediate social connection and bond formed between the group. In my opinion, it was largely driven by how all of us were aware of the challenge of studying a part-time programme, but were all looking forward to learning and getting the most out of the experience. The group is also incredibly diverse, not just in the fields of finance that we work in, but also in our backgrounds and life experiences. The commitment of the group to enjoy social time together, whether for drinks after a Saturday class, or by organising social events, has helped our group become very close. Six months into the programme, I can definitely say that I have made numerous life-long friends from my group."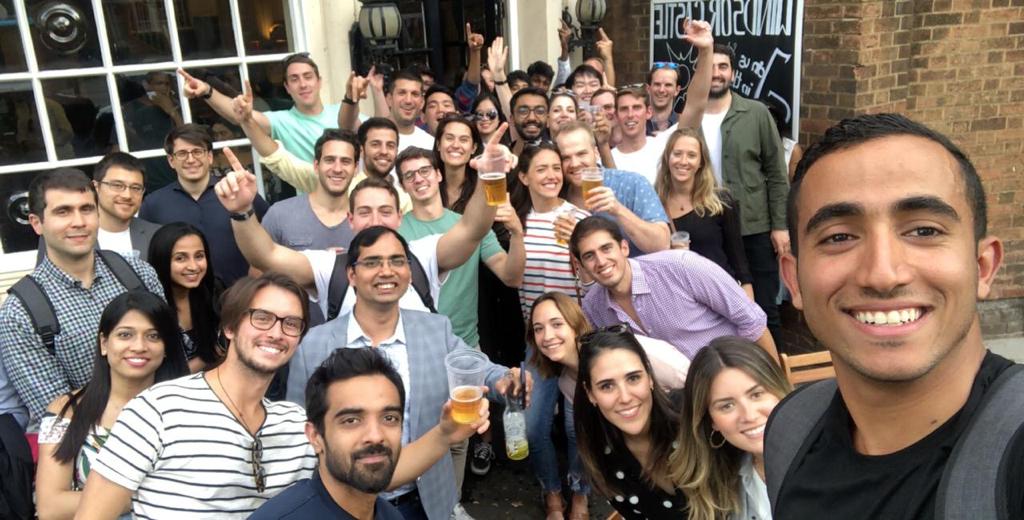 Getting involved in student clubs at LBS
Andrew Yeo (MiFPT2020)
"I am involved in the Squash Club, and People Strategy Club. My role as the treasurer is quite flexible because I can still fulfil my responsibility remotely. I can continue to engage on WhatApp and Google Hangouts. I try to go to the school campus frequently to attend events, so on the weekdays I am there, I will let my fellow Executive Committee members know so we can meet if necessary."
Tim Bekenov (MiFPT2020)
"I am VP of Speaker Series at the Investment Management Club and organise events with high profile speakers on hot topics like quantitative investing and EM investing. I believe this is certainly one of the best and most active clubs on campus. It is a great way to meet with like-minded people, share knowledge and have a drink while discussing investment ideas. Being a club officer while working full-time is challenging and you need to be honest with yourself and other club executives how much time you can dedicate to it. I set the expectations clear from the beginning but also demonstrated the value I could bring to the club and it worked out pretty well."
If you have any questions about the Masters in Finance programme you can reach out to me by emailing mif@london.edu or calling at +44(0)207007505.
You can also submit your CV for an informal review of your profile and fit for the programme here.
To get more insight into the MiF student experience and programme content you can connect with our Student Ambassadors here.