By Hao Wang, MiFFT 2022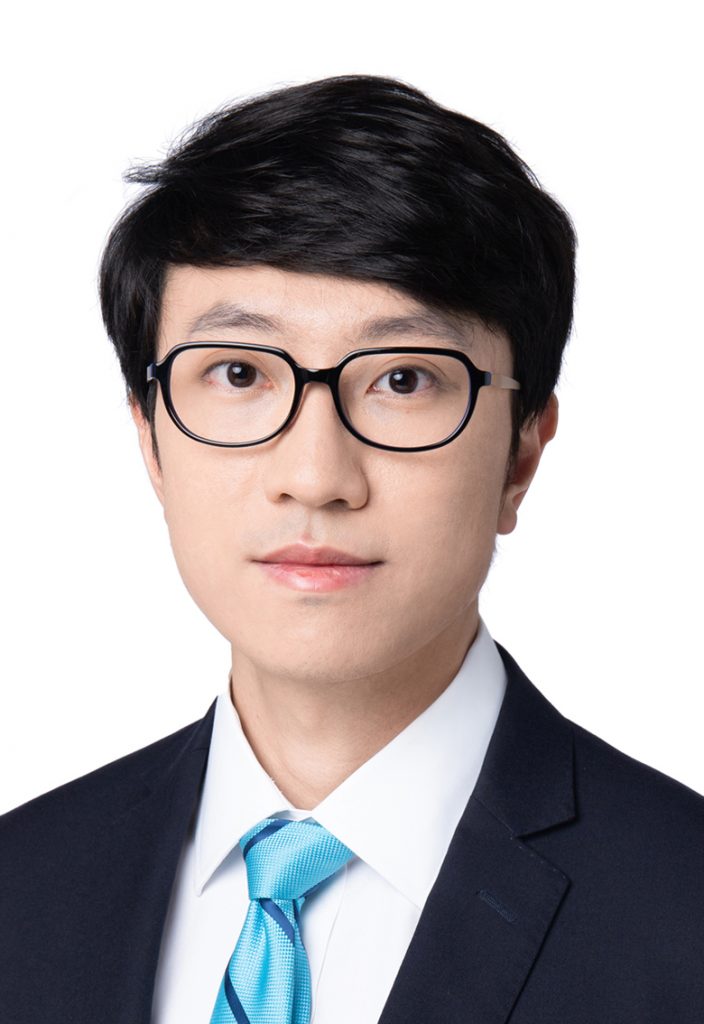 To briefly introduce myself – I'm Chinese and I've spent most of my life in China before coming to London Business School. After finishing my undergraduate study, I started my career in Shanghai as a private equity analyst and engaged in global leveraged buyout opportunities, covering industrial and technology sectors. My career experience provided me with extensive international exposure, and motivated me to pursue graduate studies and experience life in another country.
I learnt about the MiF Full-time (FT) programme when I had just started my first job, where, coincidentally, a Vice President was an LBS MiF FT alumna and strongly recommended the programme to me. After doing thorough research, I decided to apply for the programme, for the following reasons:
1 – A specialised finance programme
LBS's MiF FT programme specialises in finance. The programme is structured and designed for people just like me; experienced finance professionals who want to expand their finance knowledge and network, and who plan to stay in the finance industry after graduation.
2 – Varied academics
I've found the core courses to be very well structured. They focus on fundamental components of finance and systematically deepen students' understanding of financial theories.
MiF also provides extensive elective options. Some electives cover specific topics of finance (such as private equity, distressed investing) in depth. Some electives cover other subjects (e.g. economics, strategy, and organisational behaviour) to expand students' knowledge across different disciplines. Some of my electives are cross programme so I get to study with MBA students, Early Careers students and also Leadership students. I've found this to be great for networking!
3 – A diverse student body
LBS as a whole is incredibly diverse. Students come from many different backgrounds, different cultures and also have a wide range of professional experience. I have found everyone at LBS to be very collaborative. The culture at LBS has really diversified the way I think and learn.
4 – Strong Career Service
I've found the Career Centre to be incredibly supportive. As well as two dedicated MiF career and sector specific leads, the Career Centre provide one-to-one coaching sessions and support. There are a huge number of events; from larger scale career fairs to smaller networking sessions.
5 – International exposure
Whilst studying at LBS as a MiF student there are various international study opportunities. Within the programme there is Global Immersion elective, the opportunity to study a block week at LBS Dubai Campus, a block week exchange at Columbia Business School and full-term exchange at one LBS' partner universities. These international opportunities vary in length so there is something for everyone!
6 – London location
As a person who grew up, studied and worked only in China, studying at LBS has given me the chance to experience life in another country. As London is the world financial centre I have found it a great city to network and to find internship, as well as a place to enjoy beautiful scenery and an interesting history.
7 – Opportunities to engage with practitioners
On top of Core Courses and electives, the MiF offers regular practitioner courses which I have really enjoyed! Practitioners come onto Campus and co-teach the elective.
8 – Flexible schedule
The Masters in Finance programme can be completed in either 10-months or 16-months. The decision on how long you want to take to complete the programme can be done when you are on the programme, so there is no pressure to decide early. I've found having more flexibility comforting when searching for internships and jobs.
9 – Alumni network
Prior to studying at LBS I was lucky enough to work with LBS Alumni who strongly encouraged I apply and supported me with my application. During the application process I spoke to numerous other alumni, and I found that all my interactions with them were very impressive.
After graduation, I will became part of this truly global network with 47,000 alumni across 157 countries.
10 – Supportive Recruitment and Admissions team
When I was applying for Masters programmes I found the MiF Recruitment and Admissions team very supportive. They arranged extensive application workshops, information sessions, and coffee chats. Their advice and guidance were very useful when I was completing my application.
From every team member I had timely and patient replies to all my questions, and this left me with a really positive impression of them.

The next application deadline for the MiF Full-time programme is Tuesday 26th April 2022. To find out more information on the programme please visit our website, or you can contact mif@london.edu