By Charlotte Tait, MiF Recruitment Manager
As the Student Recruitment Manager for the Masters in Finance Programme (MiF), I talk to many finance professionals who are considering the MiF programme. Many of them are either Chartered Financial Analysts or have passed levels 1-3 of the CFA programme.
Which should I do, the MiF or the CFA?  
The answer is that both are beneficial in helping you gain core financial skills and knowledge and help to accelerate your career. 
We see the CFA qualification as being a solid indication of your commitment to finance, that you have strong quantitative skills, and a thorough understanding of the key principles of finance.  As a result, we offer GMAT waivers to prospective students who have passed Level 2 of the CFA. Receiving a GMAT waiver based on CFA Level 2 makes you just as competitive as candidates who have a strong GMAT score.
How similar is the MiF and the CFA?  
While there will be some finance concepts in the Masters in Finance that you will have covered during the CFA programme, the MiF consolidates your finance knowledge, shows you how these concepts work in real-life, broadens your network, and enables you to specialise in particular areas of finance.
Our world-renowned faculty bring these finance concepts to life through lectures, case studies and by leaning on their extensive research. You will hear first-hand the opportunities and challenges facing finance practitioners by attending our Practitioner Courses, which connects you with finance professionals and alumni from across sectors, including Private Equity and Investment Banking. By studying with finance professionals with an average of 6 years of experience, you will gain a strong understanding of how finance works in the real world and expand your network. Furthermore, you will be able to specialise in different area of finance by choosing up to 10 electives from our list of 40 electives, which include Value Investing and Behavioural Finance.
Many current MiF Full-time and Part-time students are Chartered Financial Analysts or have passed different levels of the CFA. 
Kuda Korovedzai, MiF Part-time 2022, was a Chartered Financial Analyst when he started the MiF. We asked Kuda about his experience of the CFA and the MiF, and why he decided to study the MiF after becoming a charterholder: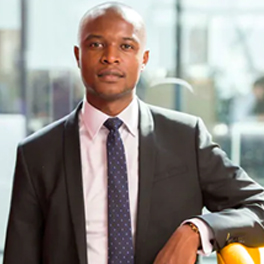 "The CFA qualification gave me a solid foundation in technical concepts of finance –  a foundation that was invaluable at the beginning of my career. However, as I progressed in my career, having leaderships skills and a diverse network became more important. I pursued the Masters in Finance programme at LBS as it offered me access to an exceptionally talented faculty, courses to develop my soft skills and a cohort from around the world. Being part of the LBS network has provided me with mentorship opportunities and connectivity with alumni across the globe in senior positions. In terms of reputation and prestige, the MiF team at LBS does a great job in marketing to employers globally. I know that MiF applicants go through a highly selective admissions process, whereas anybody can enrol for the CFA programme and take the exams. Furthermore, LBS attracts employers to conduct on-campus targeted recruitment and this is important to me as I look to switch sectors upon my graduation. 
Having completed just one term at LBS, the growth, valuable network and self-discovery is something which is already priceless!"
Tiffany Liu, MiF Full-time 2021, passed all 3 levels of the CFA programme before joining the MiF. She shares: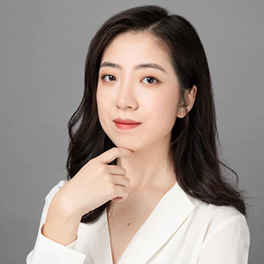 "Coming from a non-finance background, my CFA programme journey taught me the language of business and allowed me to gain analytical skills before joining the MiF programme. At the same time, I firmly believe it is of equal importance to gain real-world exposure and expertise which is why I decided to study the MiF at LBS. As part of the LBS community, I have access to diverse resources in terms of academics, mentorship, career consultancy and alumni network.
In addition to classes, there are countless workshops and discussion panels where LBS students gain access to various business cases, cutting-edge information and trends, and are able to connect with industry professionals and guest speakers.
At LBS, you will be amazed at how diverse the community is, in terms of backgrounds, career interests and extracurricular activities. I am honoured to be the Operations Manager for the LBS Chinese Business Forum, where I am able to work with partners who share my goals and explore fields that I haven't come across before. Being able to connect with over 45,000 LBS alumni makes LBS an impressive community to join for networking and career advancement opportunities."
To learn more about the Masters in Finance programme and the similarities and differences between the MiF and CFA programme, please get in touch with the MiF Recruitment Team.
To learn more about the MiF student experience, connect with our student ambassadors here.