By Noam Kan, MBA 2023
My time in Brazil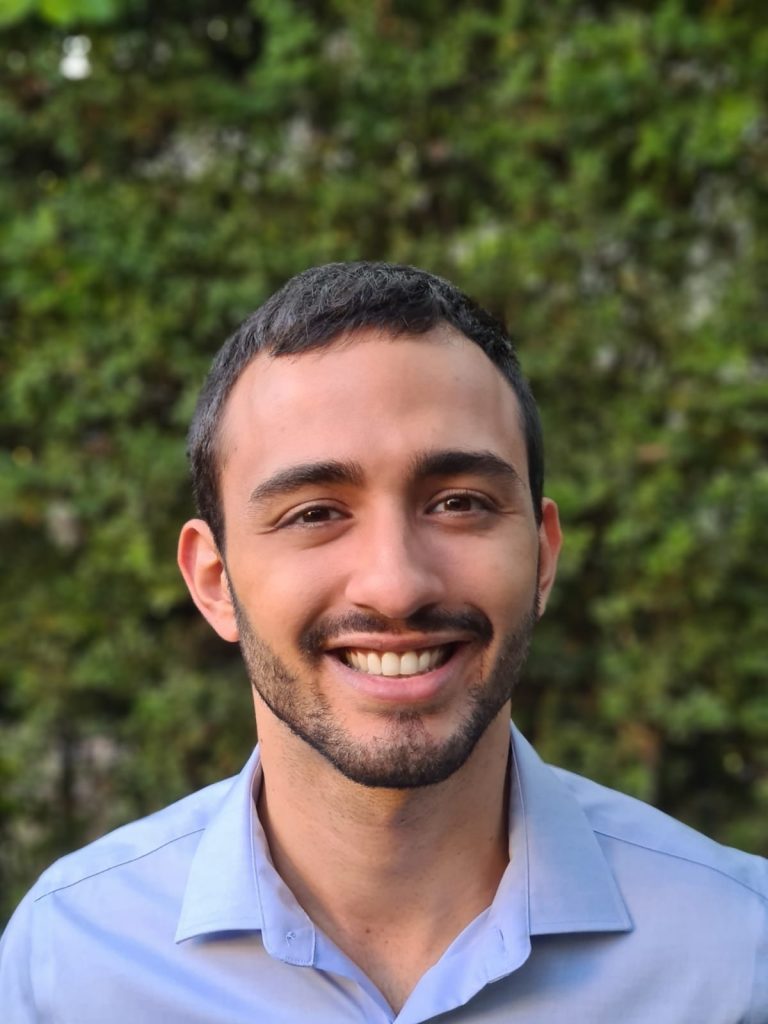 I've had the incredible opportunity to spend the last week of October in Brazil, where I took part in London Business School's Global Business Experience. I had heard that the global experience at LBS was unique and interesting, but frankly, my excitement was mingled with a touch of scepticism: how could this week possibly eclipse student-led treks or provide me with a better learning environment than the one I had in London? But I'm glad to report that my scepticism was ill-founded – I can now safely say that the GE is my favourite experience at London Business School (at least thus far). Here's why:
Brazil When one lands in São Paulo, one realizes just how different it is from London. 'The Manhattan of South America' is full of towering buildings, tropical trees, and beautiful, albeit concerningly abundant, graffiti. One thing becomes clear very quickly: Brazil has a lot of problems. The country's rich and diverse cuisine, beautiful scenery, and vibrant culture are all mixed with deep-seated political and economic hardships.

But as an MBA student, I've learnt that business is all about solving problems: if you can find a solution to a problem, you can turn that solution into a business. Brazil is in the midst of applying this approach, although it's experiencing uneven progress. I was fascinated to see the juxtaposition of modern appliances, such as contactless card readers in authentic markets, and the shortage in fundamental services, such as train lines. During the programme, I learnt that Brazil's business environment differs on many other levels.
About the Programme
The GE's programme consisted of two main verticals: lectures and projects. Any second-year MBA student should realize that lectures and projects make up every business learning experience, so I did not expect this one to differ in any significant way. But I was wrong; I failed to consider just how intertwined these two verticals could get, and how much they could complement one another. As I've already mentioned, Brazil faces unique challenges, and these came to the surface in full force when our lecturers presented the problems they were facing. One lecturer explained how a basic marketplace app helped fill university classrooms and address Brazil's education problem, and another told his story of breaking some of the country's complex bus-line monopolies, which make bus travel so expensive in the country, by developing a technological solution. These lectures were some of the best ones I've had at LBS; they were extremely engaging, truly helped me understand the complexities of Brazil, and prepared me for dealing with the project.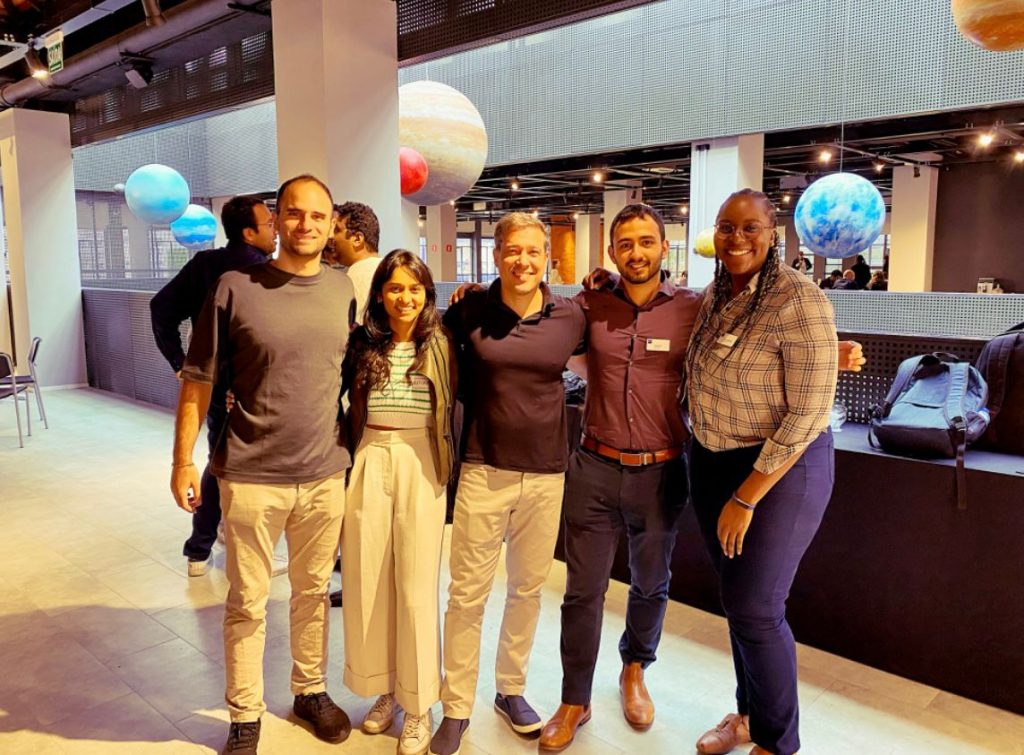 The project itself was equally interesting. Students were grouped into 16 teams, with each team working to help one São Paulo based client. These clients all had real businesses with real challenges and opportunities. After spending some time with the CFO, my team and I decided that we could help our client by developing their B2B pricing strategy. We set out to build a way for our clients to quantify the benefit that they offer customers, set their pricing accordingly to capture more customers and communicate these benefits in their sales efforts.

This development would not have been possible without our studies at LBS (specifically, the Pricing Strategy & Tactics elective) and without an understanding of the Brazilian business scene. Using the tools I acquired at LBS, alongside the learnings I gleaned during the GE week, to drive real impact for a local business was an experience I will never forget.

Extracurricular Activities
Beyond the professional experience, the GE offered a variety of fun and special experiences. These experiences included:
A private tour in one of São Paulo's sensational Samba Schools, entrance to which is generally restricted
An Alumni Evening, in which LBS Alumni from across Brazil came to meet students, socialize, and drink copious amounts of caipirinha
A Rodizio lunch with our 16 clients
A local football match
Dining at the penthouse of São Paulo's second-tallest skyscraper
And those were just the events organized by the faculty!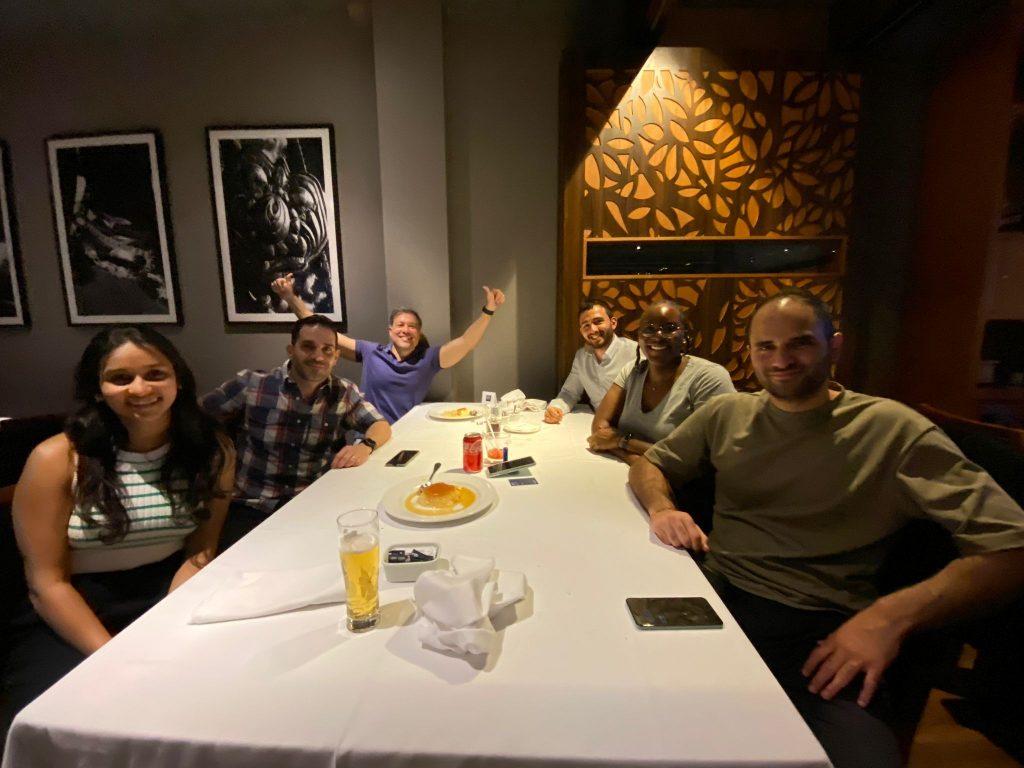 I was also surprised by how balanced and well-organized the schedule was, and yet how flexible and accommodating it remained. The Global Experience Team clearly wanted us to have a good time and prioritized arrangements accordingly, leaving us with ample time to enjoy Brazil. But the afternoons in Brazil's food markets, nights at Vila Madalena, and days spent with friends in some of Brazil's many attractions are best left for you to explore on your own.
Final Thoughts

Overall, I cannot stress enough how great of an experience my GE in Brazil has been. Besides the interesting academic experience, flawless organization, and fun activities, the GBE also provided things that are hard to convey through text. I guess spending a week studying abroad with friends in a unique and vibrant culture is just something that you have to experience to understand.
My only warning to you is: bid enough points!


---

London Business School provides many opportunities to apply your classroom learning to real-world challenges in order to affect positive social and economic changes in local communities worldwide. Find out more about Experiential Learning here.