As well as having stellar business potential, our Masters in Finance (MiF) students are well-rounded individuals, following their passions as leaders and participants in a range of professional, social and sporting clubs and events.
At London Business School, there are over 80 student clubs, 1000+ club events every year and 150+ student leaders of clubs, conferences and treks.
From football to restructuring, there's a club for everyone! We spoke to two of our current Masters in Finance students about their club experiences.

Turnaround Management and Restructuring Club – Dhevine Chandrapala MiFPT 2023
Dhevine is part of the MiF (Part-time) 2023 cohort. He is an Academic Rep for MiF 2023 and President of the Turnaround Management and Restructuring Club (TMRC). Currently on exchange for the fall term at HKUST Business School, Dhevine is a restructuring lawyer at Sidley Austin in its London and Hong Kong offices.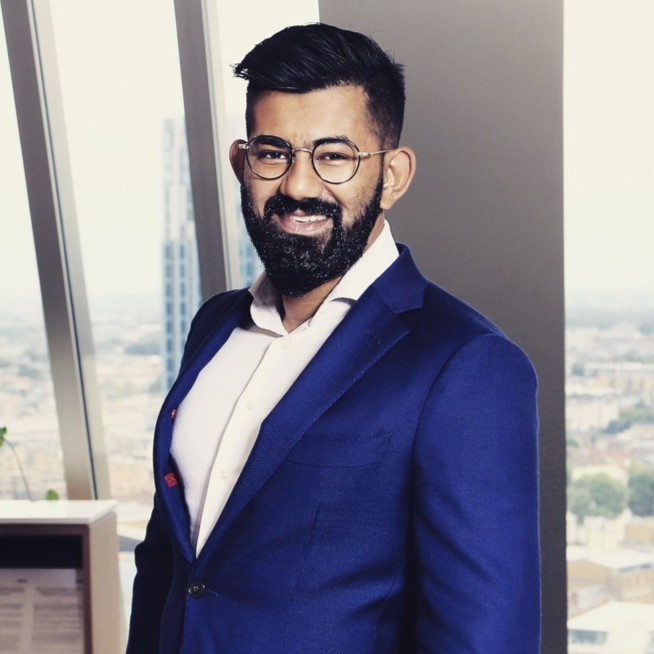 So, let's get started: what is the Turnaround Management and Restructuring Club?
TMRC is a student-led club that brings together a broad network of students, alumni and professionals across the turnaround and distressed investing community. We have three main areas of focus: financial restructuring, distressed investing and operational turnaround. 
Whilst being a club that has a specific focus (i.e. stressed and distressed situations), it is a really broad church bringing together students who:
are focused on finance, and want to delve into the more technical aspects of financial restructuring or distressed investing
have consulting experience or want to explore turnaround consultancy
are looking at corporate leadership roles and want to be prepared for navigating a business through financial and operational challenges
Why did you join the Turnaround Management and Restructuring Club, and why do you think others should too?
Well for me personally – being actively involved in TMRC was always a long-standing aim of mine at LBS, even prior to starting the MiF. Prior to joining LBS, I've been in restructuring for my whole career so far – predominantly working on European situations and now increasingly APAC situations. Like so much of LBS, being part of TMRC brings together diverse international experiences and has broadened my own horizons. For example, our ExCo this year bring in restructuring and distressed investing experience from the US, Central and South America, India, China, and Europe. We utilise this breadth of experience and network in putting together our events. For example, in August, we organised a spotlight panel event on the distress in China's real estate market with leading restructuring professionals from Houlihan Lokey and Sidley, and senior lecturers from King's College, London. 
Hopefully, this shows just how broad TMRC is. Reflective of the turnaround community more widely, it's sector-agnostic – because any industry and any company can and will undergo periods of operational and/or financial challenge, particularly given the macroeconomic global environment over the next 12 months (at least). As a result, TMRC is full of variety when it comes to the industries and markets that we come across. Panels can easily go from discussing the challenges in high street retail to talking about the crypto winter!
What do you have planned for this upcoming year?
We have so much planned for the upcoming year, particularly after January. We have a great long-standing roster of events that we will continue with this year, including a case-study-based competition for operational turnaround with BCG. Our focus this year will be on organising even more topical panel events such as on the distress in crypto and defi, new developments and outlook in APAC, and special opportunities in European real estate. That is in addition to hosting the first distressed investing and restructuring conference for LBS which is also in the pipeline. Stay tuned! 

Football Club – Eduardo Ayarza MiFFT2023

Eduardo is part of the MiF (Full-time) 2023 cohort. Before LBS he was living in Peru and working as an Equity Portfolio Manager. He is a student ambassador and an active member of the football club.
The LBS Football Club is an excellent opportunity to participate in a global intercultural experience, expanding your network while playing one of the world's most popular sports. The club is made up of students from all the LBS programmes including the MBA, Masters in Management, Masters in Financial Analysis and Masters in Finance. Everyone comes from different professional and cultural backgrounds which provides a unique platform to interact frequently and exchange experiences.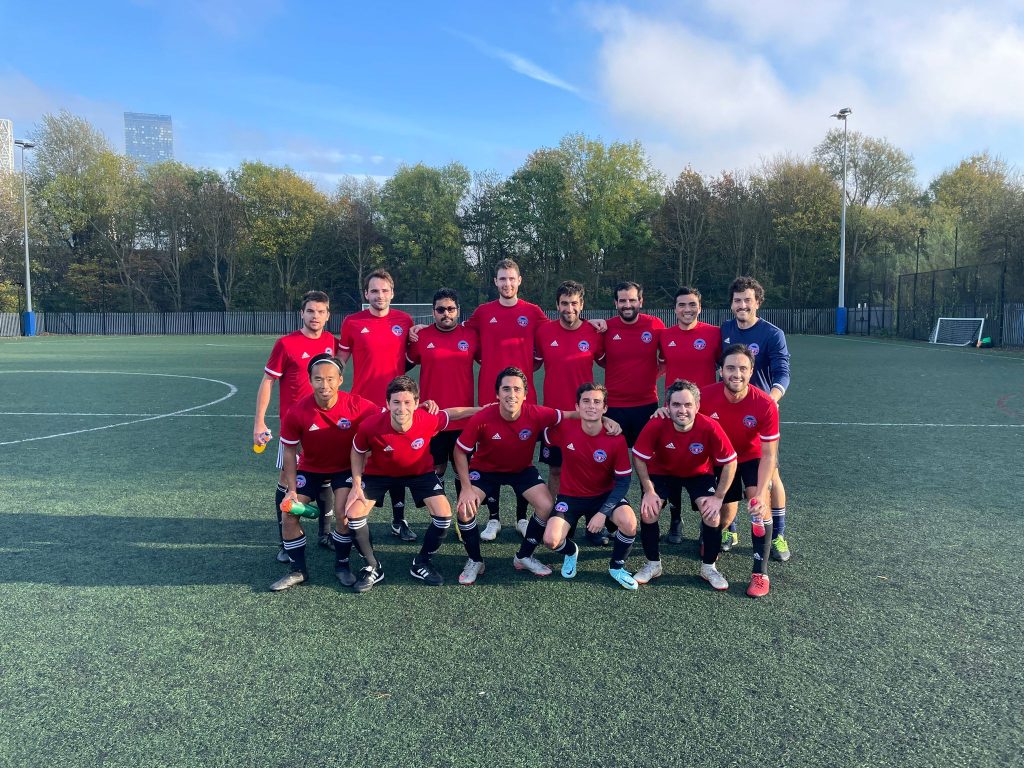 I've enjoyed exercising during weekly training on Tuesdays and Thursdays. This prepares us for our official league matches on Sundays. Playing football with my teammates helps us relax and reduces stress. We can put aside our daily cares and focus on winning.
I've had the chance to represent LBS' values of respect, teamwork and friendship when facing external opponents, which provides another opportunity to meet people from other universities and companies.
Community interaction is another key objective of the club. The club's ExCo organises frequent events and provides safe spaces to interact within the community away from football pitches. Going to a pub, watching Premier League games, or even attending a live football match, are some examples of the kind of events that I've been able to attend.
---
Find out more about activities, clubs and groups at LBS here.