As someone born and raised in Bucharest, and having worked as an M&A lawyer in Romania before pursuing the MBA, I did not fully grasp how transformative the experience would be. After completing the programme, I moved to consulting in Sydney for three years, and then landed back in London in a strategy role in renewable energy. In hindsight, I can confidently say that the MBA journey was an experience like no other; so I would like to share three lessons I distilled over the years that might help you as a prospective student considering your options.
An MBA is for life
The MBA might seem a tool for personal and professional development limited to those 15 to 21 months spent taking the course, but the degree also opens up opportunities for lifelong learning, valuable friendships, and a strong network. It's a valuable investment in your future that will continue to pay dividends throughout your life.
During the programme, I had the privilege to meet and work alongside talented individuals from different backgrounds and cultures. The intensity of the two MBA years has accelerated and deepened the friendships I formed with classmates, meaning that our connection has lasted beyond graduation and has been instrumental in my growth.
In addition to expanding my network, the course equipped me with the skills necessary to become a lifelong learner, something key in staying relevant and keeping up with the ever-changing business landscape: how to ask the right questions, how to research and analyse complex problems, and how to synthesize and present my findings in a clear and concise manner.
Moreover, the school provides its alumni with ongoing learning opportunities, ensuring that we continue to grow and develop our careers long after graduation. In recent years for example, I have been regularly attending the events organised by the Wheeler Institute for Business and Development.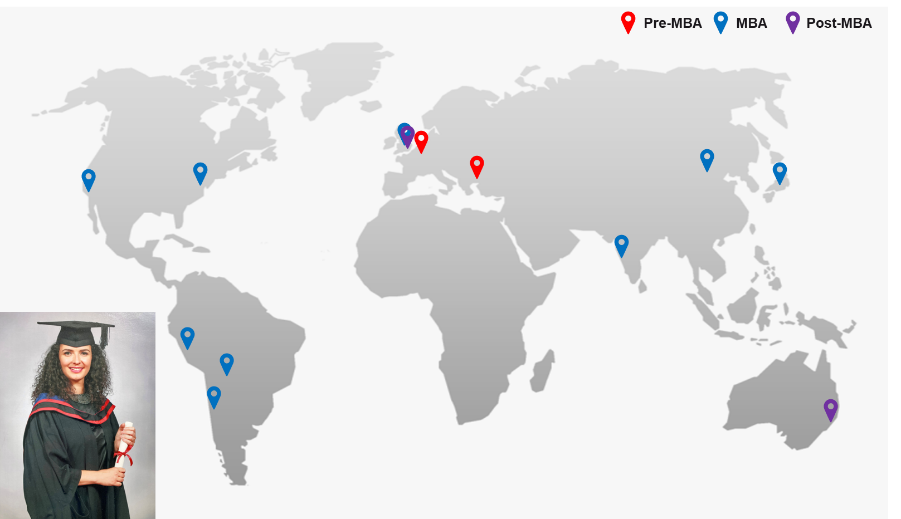 Benefits go far beyond the ROI
When I decided to pursue an MBA, I did so with the expectation that it would provide a good return on investment (ROI). I wanted to improve my earning potential and have better job prospects. However, what I didn't fully realise was that the benefits of an MBA go far beyond just financial gain.
One of the most significant benefits of an MBA is personal growth. During the programme, you're exposed to new ideas, challenged to think differently, and pushed out of your comfort zone.
Another benefit of an MBA is the exposure to different cultures and perspectives. My study group in year one was made up of a Chinese accountant, a Mexican consultant, an Indian banker, another consultant, this time from the US, and I, a Romanian lawyer. I completed an exchange in the US, I travelled to China, Japan, Peru, Chile and Bolivia, and I worked in India and the UK. This gave me the opportunity to learn about different cultures and ways of thinking. It also helped me become a more effective leader, as I learned how to communicate and work with people from diverse backgrounds.
Outside your comfort zone is where you should be
In the summer between the two MBA years, I had the opportunity to complete an internship in Mumbai, India, which turned out to be a life-changing experience. This was my first time working in a corporate role outside of the legal area and my first time in India altogether.
Initially, I was nervous about the internship, as it was far outside of my comfort zone. However, I quickly realised that stepping outside of your comfort zone is where growth and learning occur. Working in a new culture and environment provided me with a unique set of challenges that helped me develop new skills and adaptability.
The experience also taught me the importance of approaching problems with an open mind and being flexible when faced with the unexpected. These skills have proven invaluable in my career and personal life, allowing me to tackle new challenges with confidence and ease.
All in all, when deciding to pursue an MBA, I would suggest you make sure you think of the big picture. And when you go through the experience, make sure you fully embrace it.