By Andi Frkovich, MBA2020
US Navy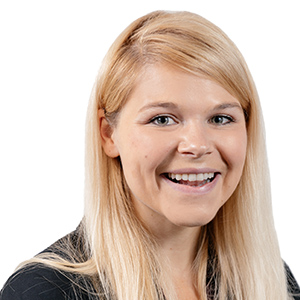 Before coming to LBS, I was a Lieutenant in the U.S. Navy. I started off leading a team of about 40 sailors in conducting high-risk evolutions at sea (things like helicopter landings and supply transfers). After that, I led a team of shipboard engineers. My ship was based out of Norfolk, Virginia, but we sailed throughout Europe, North America, and the Middle East. My final role was to lead teams of about 20 sailors in conducting security escorts of shipping traffic in the Persian Gulf.
I was attracted to LBS's emphasis on internationalism. As an undergraduate major in Arabic language & Middle Eastern studies, gaining an international perspective and meeting people from different backgrounds has always been a priority for me. When I was researching MBA programs, I realised that US MBA programmes tend to have an international student population of ~30%, while LBS is over 90% international. Additionally, I was attracted to the fact that LBS offers the opportunity to study foreign languages as part of the programme and has a curricular emphasis on globalism/internationalism. This was a major differentiator for me.
Being in London has really enhanced my experience for a number of reasons. Firstly, I have really taken advantage of the opportunities London offers for travel. London has a number of international airports with affordable flights to worldwide locations, and LBS students definitely take advantage of this.
London is also an incredible city in its own right, with tons of cultural and historic sights. When I first moved here, I created a 'London Bucket list', and I make sure to tick one item off at least once a week.
At LBS, I've been involved in the Social Impact Club, the Consulting Club, the Military in Business Club, and the Women's Touch Rugby Club, which have all really shaped my experience. Last year, I was able to do an impact consulting project with the Social Impact club, which helped me confirm my interest in consulting and helped me build a network with the programme's sponsors at Bain (where I interned over the summer). The Consulting Club put on a lot of great networking events and provided helpful training on the case prep process, and the Military in Business club provided a really supportive network of veterans who helped me navigate the transition to the civilian workplace. I've always loved athletics, so the Women's Touch Rugby Club was a really fun extracurricular for me and provided a variety of fun athletic and social events.
In my first year at LBS, I travelled with friends to Malta; went skiing in the French alps; went on a wine and champagne-tasting tour in Champagne, France; travelled through Croatia; sailed through the Greek Isles; and travelled through Budapest and Romania. So far this year, I've walked the Camino de Santiago through Portugal and France; I've gone to Oktoberfest in Munich; and I've visited Trish (from my study group) on exchange in Madrid. I currently have trips planned to Israel, Switzerland, Italy, Southeast Asia, and Turkey.
In three words, I would describe my study group as:
Diverse: We all come from very different backgrounds (both geographically and in terms of experience).
Supportive: I always felt like my study group was very patient with each other and willing to help each other out. We all have different strengths academically and professionally, but we were always willing to explain difficult concepts to each other and train one another in different skill sets. (I definitely got a lot of help from my study group for my sub-par Excel and PowerPoint skills!)
Fun: We have a lot of fun together throughout the term and plan a lot of study group socials (one of the our most memorable socials was when Joonil took us to an authentic South Korean restaurant and then took us for Korean karaoke afterwards). We always have fun together, even when we're working on tough school projects.
Compared to other MBA programmes in the US, LBS's main differentiator is its international student body and the opportunity it provides to recruit internationally. Also, recruiting out of LBS is much more international, giving students a wider range of opportunities. The major U.S. recruiters are present at LBS, but so are major recruiters for EMEA, Asia and Latin America. LBS provides a global MBA experience coupled with a truly wide range of global recruiting options.
Travel is my passion, so for me, the highlight of the programme has been travelling with friends. The multitude of international airports in London makes it very easy to travel for a week or a weekend with friends. My favorite trips have been those I've taken with friends who grew up in the countries we were visiting. LBS has students from all over the world who are passionate about showing other students their home countries. My first year, I travelled to Greece and France with friends who had grown up in Greece and France. Although I had been to both countries before, it was a totally different experience going with locals who could take us to sites, cities and restaurants we never would have discovered on our own.
The most fun thing about my experience has been having the time and the opportunity to experiment and explore new passions. When I was working full-time, it was difficult to find the time to invest in new interests and new hobbies. At LBS, I've had the opportunity to explore a ton of new interests and hobbies. I played rugby for the first time; I took up hiking and have hiked through the English, Spanish, and Portuguese countrysides; and I've attended a variety of international festivals and parties hosted by classmates. Having the opportunity to experiment and 'play' with new interests again has been very rewarding and also a lot of fun.