By Joonil Jung, MBA2020
Financial Analyst, Samsung Electronics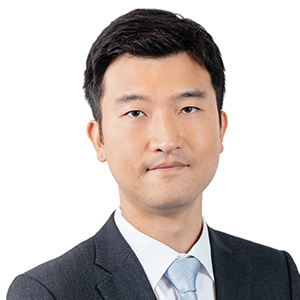 I chose to undertake my MBA at LBS for a variety of reasons. Firstly, I can leverage LBS' flexible elective courses and the world-class faculty to gain a tailored education. The flexible curriculum enables students to acquire the most up-to-date business knowledge. For example, Professor Heyerdahl-Larsen's International Finance course and the opportunities for University College London's tech electives will prepare me to lead innovation in global technology landscape as the CFO of Samsung.
Secondly, LBS' international culture matters significantly. As I plan to work at global subsidiary after graduation, I wish to improve my understanding on different economies, societies and cultures. LBS' unparalleled international community will be a powerful vehicle for my growth in this regard. In particular, I aspire to connect with the diverse LBS members through numerous avenues like the Global Business Experiences, which will offer a lifetime of international networks.
Lastly, London, the center of international finance and economy. It is an amazing place where I can absorb the cutting-edged technologies and gain inspirations for predicting the next trend. I am excited for LBS' LondonCAP and the Global Leadership Summit, where I can connect more intimately with the city of London while gaining practical business skills. Undoubtedly, both LBS and London will empower me to become a competent CFO of Samsung in the future.
My time at LBS has been much more than I ever expected. The faculty's Finance and Strategy classes were very interesting and I expect these will be of great help in future work. Academic, Career, and Networking Events organised by the Students Association and the MBA Programme Office were very helpful. It was very important for me to take classes and make friends with various students all over the world without being biased to any one country. If not, when can I meet friends from all over the world? By talking to each other, I was able to learn about the culture and history of each country, and I was very satisfied that I could build my own network around the world.
I met invaluable friends through the study group. Throughout my first year, we took classes together, worked on group assignments, and learned a lot about each other. The study group helped me learn how to work with foreign colleagues. Staying together for a year and doing different kinds of assignments was like working at a real job. This experience has become a great asset for me when I work for overseas corporations after graduation.
My study group consists of people from Asia, North America, and Europe, and each has worked in various fields such as Finance, Consulting, Marketing, and Banking. I was able to learn various perspectives and problem-solving methods by taking classes and doing group tasks with people from various regions and working experiences. In particular, when we do assignments on a specific field in which a member has worked, it was helpful to hear their practical experiences. In addition to eating together and sometimes drinking, we got to know a lot about each other, and I could ask about each other's country and work experience more comfortably. Listening to someone who has actually experienced a country or job that I don't know in detail was more valuable than just reading articles.
Rather than just meeting in class and doing group work together, I think it is beneficial to have a more intimate relationship. In this respect, I took my study group to a Korean restaurant and pub. While talking about Korean history, culture, and manners, I was able to build stronger friendships. We made unforgettable memories singing and dancing together during Korean karaoke.
I am now president of the Korea Club, one of LBS' regional clubs. The Korea Club has helped me a lot in settling in London, studying, and networking, and is a big part of my LBS life. When I first came to London, I found out the best way to find a place to live from the second-year MBA students, as well as many tips about living in London.
Once the programme started, I was given lots of advice on the class, the various career paths, and how to make life at LBS worthwhile. I also had the opportunity to network with students from other programmes too, such as MIF, MIM and Sloan. This was a big advantage of being a part of the Korea Club.
I rented a Korean pub at the beginning and end of each semester. This was a great chance to get to know the members more. Through this, I have been able to make invaluable friendships and I expect these relationships to continue to strengthen way beyond graduation.
Sometimes when I look at the world map, I'm surprised that I have so many friends from all over the world. LBS makes talking and making friends with hundreds of thousands of students from different parts of the world achievable. In addition, London is a city that allows you to meet new people and experience new cultures. On the academic side, LBS goes beyond teaching simple theories. Instead, it offers working examples of business cases that happen every day, allowing you to get insights about how business across the world is evolving.
Another great advantage is that we learn a lot from our classmates during class discussions, by exchanging opinions and ideas based on our own unique experiences. I strongly recommend choosing to study your MBA at LBS and experiencing London life.