This year, EQUALL, the largest conference on gender empowerment that is hosted by a European business school will focus on the theme Beyond Barriers, which envisions a world where women are unlimited in their ability to achieve their greatest potential.
The word that really stands out here for me is unlimited. A cursory Google search for "female potential" leads me to articles such as Proof versus potential: Why women must work harder to move up, and Women's Potential is Undervalued at Work, while a similar search for "male potential" leads me to Why do men win at work and 7 ways to excel in a male-dominated workplace.
And yes, this is in 2023 – a reminder that women, men, AND allies must continue to come together to listen, connect, share experiences and advice, so that we can ultimately go beyond the systematic barriers that exist and make room for actions that can drive positive change so that women can thrive and achieve our greatest potential.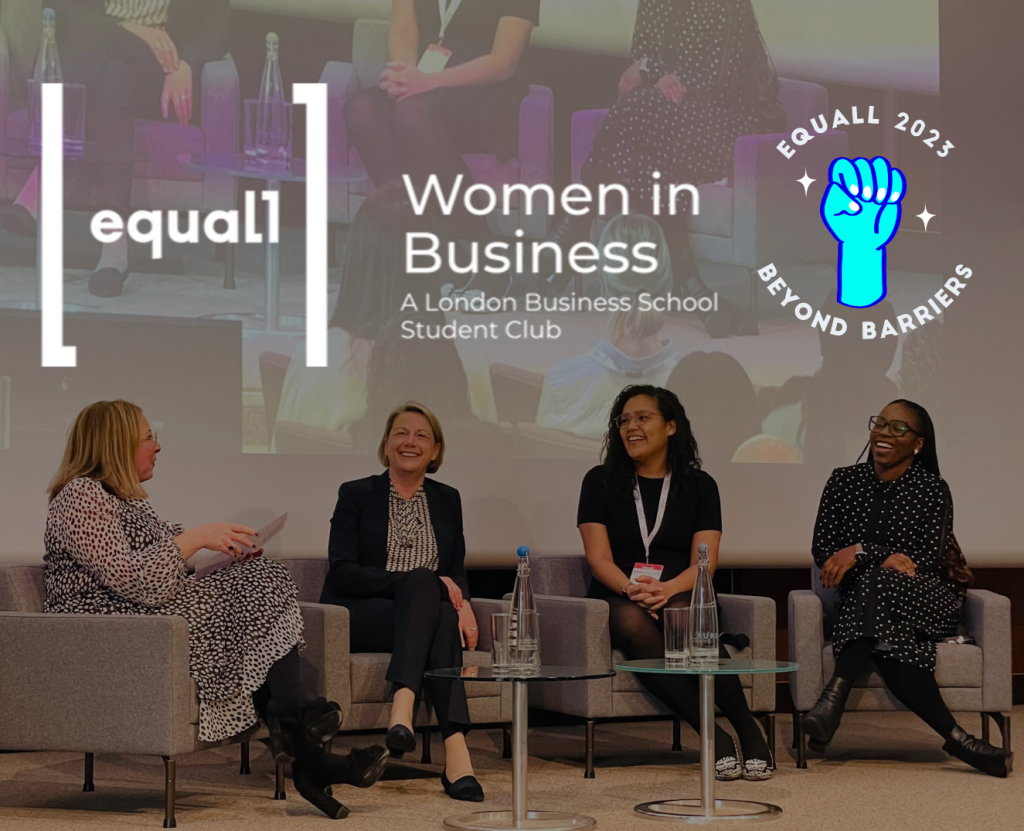 So come join us at EQUALL 2023, and discover how you can achieve your greatest potential!
Some highlights on the agenda include:
Going Beyond: Authentic Leadership & Growing Into Your True Self, Fireside Chat with Angela Cretu, CEO Avon, our opening Keynote Speaker, where she will share experiences from her life and career on authenticity and mentorship, and advice to women who are rising in their careers
Building Bridges & Empowering Each Other Through Our Own Stories, Fireside Chat with Elizabeth Filippouli, Journalist, Writer, Social Entrepreneur, our closing Keynote Speaker, where she will touch on themes of innovation, social impact, the power of storytelling, and advice on reimagining our societies in a post-pandemic world
Getting the Partnership Right: The Founder vs Funder Game, and Rising in the Ranks: The Evolution of a Leader, Breakout sessions focused on Entrepreneurship, Building Confidence, and Leadership Development & Growth, where female speakers will provide valuable insights, inspiration, and practical advice for women at all stages of their careers
Sharing the Load: The Modern Household, Panel discussion with June Angelides (Investor, Samos Investments), Tobi Asare (Business Development Director, OMD UK) and Sebastian Asprella (CEO and Co-Founder, ThinkOrbital),a conversation that will embrace diverse perspectives from men and women on overcoming barriers to achieve their career and personal aspirations at different family stages
I, We, Us – Allyship in Action, Panel discussion with David Fogel (Co-founder, Alma Angels), Anne Marie Fleurbaaij (Managing Director, Cambridge University Endowment Fund) and Ludovico Giannotti (Associate, Paul Hastings LLP), a discussion on practical ways that individuals and organisations can promote gender equity going forward
You can find the full agenda and your tickets here. Tickets include:
Access to >20 global leaders
Delicious catering, including continental breakfast, lunch, and all-day refreshments (in-person only)
Post-conference Champagne & Wine Reception with grazing boards (in-person only)
Goodie bag filled with EQUALL swag, including AVON products (in-person only)
Networking opportunities and coffee chats with attendees from different
business schools, sponsors, and speakers (in-person only)
A full day of unforgettable inspiration!
Personally, I'm most excited for the panel on Sharing the Load: The Modern Household, as well as the opportunity to connect and learn from women and allies during the conference. What about you?