By Giri Kesavan (MBA2021)
This Autumn, Giri is part of a new and exciting pilot course by Experiential Learning called 'Digital for Impact,' focusing on remote consulting in emerging economies. He is sharing his experience in weekly installments. Read about week 1 of the pilot here.
Our second week into the Digital for Impact Remote Consulting course kicked off with follow-on conversations with our client, Xente. Bridging the gap between a mobile payments tool and an e-commerce platform, we delved into the business models of Xente and tried to get a grasp of the company's operations. Very quickly though – we realised that we were missing one key element: data.
Data driven decision making is a key area that I've talked about before in LBS – especially in the context of the Technology & Analytics MBA. Our team quickly realised that we can't draw qualitative insights without quantitative data. However, as Rajesh Chandy and Costas Markides (our faculty members of the course) succinctly put: 'Analysis will not immediately lead to insights; you still need a creativity jump.' The mix of data driven decisions and space for creative ideation is going to be key in our team's success.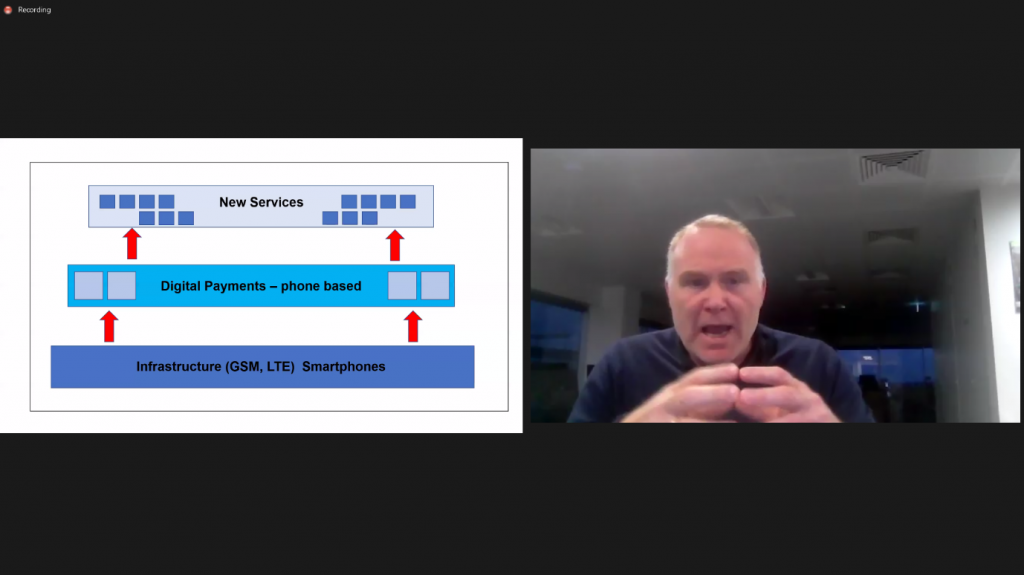 What's great about the virtual context is that we can regularly catch up with key colleagues from Xente regardless of location (indeed, this week we had a virtual consulting meeting across the US, UK, UAE and Uganda!). Our aim this week was to build a 'data room' – gather all the data that we would need to start analysing Xente in further detail and help Allan (CEO Xente) and his team drive insights from data. As Rajesh mentioned, we need to be humble consultants and not jump to conclusions based on qualitative first impressions!
A key highlight this week was virtually meeting Nick Hughes, an LBS Alum who founded M-PESA, paving the way for a new wave of mobile payments platforms and digitisation of money in Africa. Nick talked to us about his beginnings, the M-PESA story, insights on how to do business in emerging economies and shared his vast experience in the mobile payments sector.
It was a pleasure to talk to Nick and ask candid questions, as well as gaining insight into the story of how a start-up transformed into a major player in the mobile payments space. In particular, we talked about finding that balance between new product development and scaling up an existing value proposition. As our consulting teams think about our own clients businesses, Nick provided valuable insights across his significant experience in the region.
Digital for Impact has so far proven to be a unique course at LBS. Honestly, we don't feel like students. We feel like an LBS team – across the school – helping out interesting, innovative businesses to create long lasting impact. If that's not exciting… I don't know what is. Onto Week 3!

Read the next entry in the series here.