Join us to hear Natalie Pietrobon (EMBADJ2019) and John Junior (EMBADS2015) speak about their decisions to pursue an Executive MBA, their experiences on the programme, and how the skills they gained are shaping their career paths.
Wednesday 24 Feb 2021
UAE: 16.00 – 15.00
GMT: 12.00 – 13.00
This event is aimed at prospective students interested in learning about the career impact of the Executive MBA Dubai programme. It will feature a panel with two alumni who will be interviewed by a member of the EMBA Dubai Recruitment & Admissions team for forty minutes, followed by an open Q&A session for 20 minutes.

See more about our Alumni Panel
Natalie Pietrobon, EMBA Dubai (2019)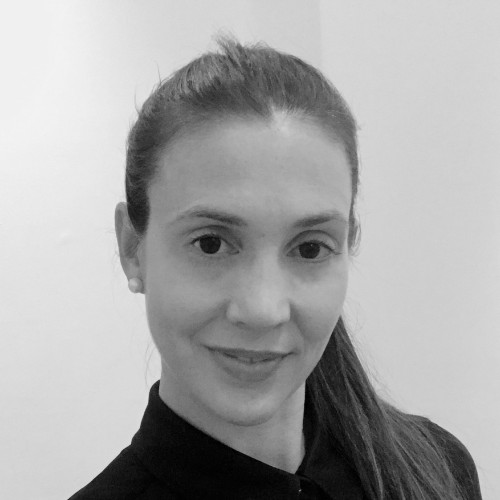 Before attending LBS I spent 17 years in the Royal Australian Air Force (RAAF) as a pilot. I captained various aircraft during this time but was flying the C-17 Globemaster prior to moving to Dubai. The flying missions included humanitarian and war-time missions all around the world.
During my time in the RAAF I also had non-flying postings within the Department of Personnel working in Strategic HR and Workforce Planning roles.
I moved to Dubai because of my husband's work and I wanted to attend the best business school that was available. LBS also had an active veteran community which was very important to me.
The biggest impact on studying in Dubai was the opportunity to get to know business people in the region and to develop long-term relationships. As I was very new to the UAE, completing the EMBA in Dubai was the perfect introduction to the business community and the LBS Gulf network.
The LBS Career Centre gave me an enormous amount of support. I knew that I would need all the help I could get navigating my career transition, because of the significant industry change I was attempting. The Career Centre (especially Ki Kugnesen) provided invaluable advice, tools and coaching throughout the entire course to help me find my way.
The EMBA is one of the driving factors behind my successful career transition from the military into the corporate world. The programme has widened my field of possibilities and enhanced my profile in what was a tough job market. Additionally, the networking and spirit amongst the LBS alumni is invaluable. It always impresses me how willing fellow alumni are to helping out, just because you both attended LBS.
John Junior, EMBA Dubai (2015)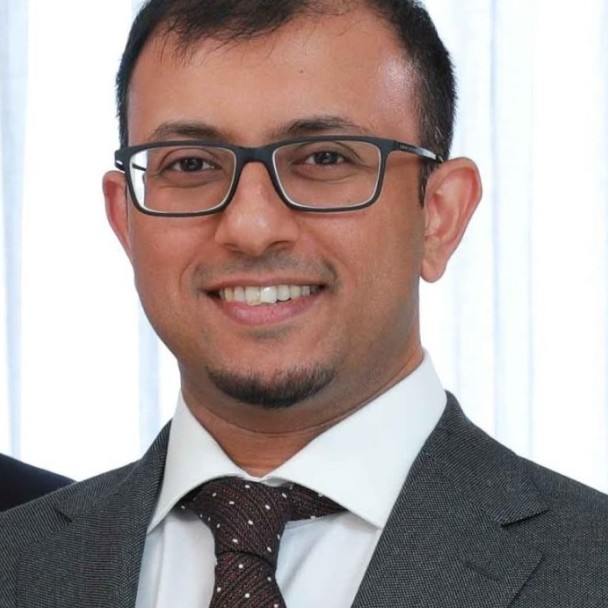 My career started out as a graduate recruit at Ericsson Telecom in Australia. I moved from Australia to Malaysia to Sweden and finally to UAE. In total during my early professional trajectory, I travelled, lived and worked in nearly 20 countries in 10 years.
During this time, my career developed from systems engineering, to architecture and then to project management.
​​​​​There were a few factors which influenced my decision to join the EMBA Dubai programme.
My main reason was the LBS brand and the opinions of my mentors at that time, some of whom had been at LBS themselves. What was equally as important was the realisation that the EMBA programme was nearly identical in scope to the full time MBA which really helped with my decision-making. And, finally the profiles of the faculty and breadth of choice in elective courses cemented my decision.
The impact of studying in Dubai was significant, as it allowed me to continue my professional role at Ericsson, while also being an MBA student at LBS.
Although we missed out on the campus life in London, the access to student resources from LBS was not affected. During this time, I also began to transition my profile within the company, from pure technology expertise to consultative sales.
On the programme, I led the LBS Consulting Club in Dubai for a short period and organised a session for industry experts to speak to the students. I also participated in and won the case study competition from GCC Board of Directors Institute. I secured a place, for a full-term MBA exchange, at Kellogg North-western University in the US, where I focussed on Marketing, IPR and Advertising.
Since graduating, I successfully made the switch within my technology domain, from engineering to sales. The skills learned during the programme enabled me to advise my customers on a broader corporate level, shifting my thinking to business models and market strategy.
For more information on our EMBA Dubai programme, please contact the Recruitment and Admissions team:
EMBA Dubai Recruitment & Admissions Team
+971 (0) 4 401 9343 | embadubai@london.edu