Our EMBAG2023 alum – Yasmine Ghorayeb – believes that the EMBA Global programme 'is the ideal platform to provide globally-focused executives with the multidimensional viewpoints, proficiency, vision, and networks to effectively navigate the world of business and evolve into better leaders, across the globe'. Let's check her story below.
Could you please tell us a little bit about your background, what did you do pre-programme as well as post-graduation.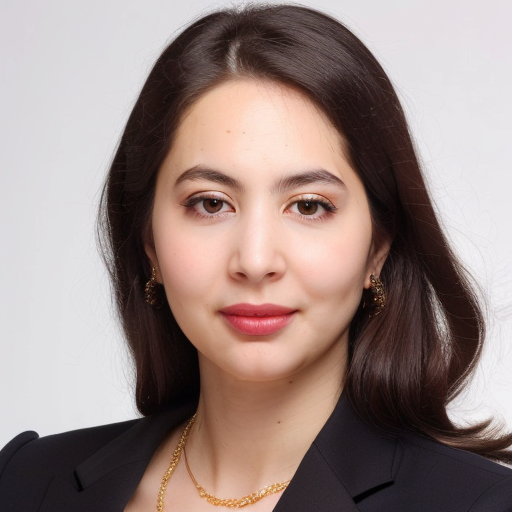 I was born and grew up in Lebanon, an epicentre of paradoxes and perpetual conflicts. After high school, I decided to pursue my university studies in Montreal, Canada. I studied Biochemistry and biology and earned an MA in Pharmacology and therapeutics at McGill University. It was my first exposure to multiculturalism, and I thrived to interact with people from so many diverse cultural backgrounds and nationalities. This is also the place that sparked my passion for the 7th art, and where I started developing a keen interest in filmmaking. It is at that time that I decided to become a filmmaker (scriptwriter & director), fuelled by an urge to tell compelling narratives emerging from my part of the world. I have since then pursued several filmmaking projects, some of which are currently in the post-production setting. After Canada, I decided to come back to the Middle East region, worked briefly as a consultant at Booz & co, then endorsed a Medical & Regulatory Affairs role at Sanofi and their vaccine division (Sanofi Pasteur). Then around 10 years ago, I integrated our Family group of companies, specialising in the Pharmaceutical and Biotechnology fields.
Post-graduation, I currently have a corporate role within the Business Development department of our group of organizations, where I am overseeing the pursuit of new opportunities for the medium & long-term growth of two companies and securing a constant pipeline of products for the group through extensive research and market study. I am also responsible for driving strategy relationships with potential partners and negotiating/ concluding agreements. It has been a fascinating journey to be exposed to such a tremendous breadth of innovation trends and industry dynamics, and to map out the key growth vectors that will shape the future of the Biotech field – whether it be in Onco-haematology, rare genetics, CNS, or Cardio-metabolic disorders.
What were the main highlights for you throughout the 2 years of programme?
Initially, I got selected for Chicago Booth EMBA, but I ended up opting for the EMBA Global Programme between CBS & LBS because while visiting the campuses, I immediately "felt at home". Of course, I was drawn by the program's robust reputation, in addition to its relentless distinction in business education. My objective was to enhance my career pathway while striving to develop foundational concepts of business and economics, and of course to network as much as possible to broaden my horizons. All those goals were met.
I would say some of the key highlights that stood out for me throughout this program were:
I was very keen on the opportunity to commute in the most influential economic capitals globally: New York City and London. This was a unique opportunity to rapidly gain knowledge from international business angles within economies that are evolving at the speed of light, "at the very centre of business". Each university could hence gain value from neighbouring business communities while inviting prominent guest speakers to intervene during lectures or events.
One of the key differentiating aspects is that it is designed to combine a diverse pool of executives who are at an advanced stage of responsibilities – sometimes endorsing roles on a global scale. This proximity with senior successful leaders, all coming with different perspectives, was so enlightening. In addition, the exposure to world-class faculty opened the door to further understanding groundbreaking business best practices globally.
Being able to analyse novel frameworks and insights in the classroom, debate them through interactions with peers, enlarge their perspectives via group projects in study groups, and then directly apply these concepts to our individual professional environments.
International Seminar in Buenos Aires, Argentina. The afternoons were spent interacting with senior executives of several companies. Some organizations included Mercado Libre, Tenaris, Banco Provincia, and JP Morgan.
Our most noteworthy milestone was of course our Graduation Ceremonies – and we had the opportunity to attend three commencement ceremonies & events between NYC and London. It was such a magical moment to celebrate all together this collective achievement, surrounded by family and friends.
Alumni Network. Now that we are considered Alumni, we can join an extraordinary Alumni network comprised of around 100K graduates. After attending a few events recently, I realized the power of those networks, and how much people are willing to support each other to make a global impact in the world, or manage change in the global economy.
How diverse your cohort was and how did that influence your student journey?
The student body was so international, that they were based in ~60 different cities worldwide, and were commuting from many countries within North America, Europe, Middle East, Asia.
There were around 30 women in the program, so on average around 31% of the cohort. The diversity also came from a breadth of experience in a wide range of industries – such as Consulting, Finance, Aviation, Metals/ Mining, Renewable Energy, Defence & Military services, Automotive, IT, Construction, Pharmaceuticals, Film/ Television, Luxury Goods… Some distinguished organizations were represented, such as Microsoft, LinkedIn, SAP, Salesforce, Google, start-ups, and renowned family enterprises.
The global dimension of the program certainly influenced my student journey in a positive manner and allowed me to broaden my views significantly. Indeed, never have I realized the assets of scrutinising the same business or economic problem under so many different perspectives!
What kind of events did you attend? Was there any main take away from those sessions?
Throughout the programme, we got exposed to a very wide variety of socio-cultural and intellectual events which were very beneficial to exchange insights and best practices:
During a typical block week, we used to have various Career Sessions held by both CBS and LBS Career representatives. The information would be shared on specific topics, on how to enhance our resume, LinkedIn profiles, and access all the resources necessary to apply effectively for new executive job opportunities. Irrespective of the career pathway, there were some coaching sessions related to how to pivot into different career fields or acing job interviews.
During the immersive block-weeks, we had a series of Peer-Learning sessions, whereby some students were sharing their professional journeys with the classroom. I was incredibly fascinated by the leadership narratives, giving an important lesson of not only resilience, but "anti-fragility". As Nassim Taleb said, "Antifragility is beyond resilience or robustness. The resilient resists shocks and stays the same; the antifragile gets better." One peer session that stood out, was the inspiring one told by my friend from Ghana, Kwame Bekoe. He shared how he has been navigating key challenges facing the world of Aviation today: energy and decarbonisation. In Aviation, the adoption of sustainable aviation fuels (SAFs) are crucial to ensure net zero by 2050, but SAF produced from biomass and waste-based feedstocks have limited supply to replace the growing global demand for fuel. With his company, they were about to commission the world's first fully featured plant, synthesising the elements from air and water to produce a synthetic SAF fuel.
In addition, there were a variety of Social events organized by our Social Chairs who did an exceptional job of orchestrating many activities, ranging from networking events alongside guest speakers or Professors, to socio-cultural ones, to make sure we spent as much time as possible together and create lifelong friendship ties. I cherish some beautiful memories at the Carnegie Hall Frank Sinatra concert, gala closing diners, opera, Hyde Park Winter Wonderland, partying, and even running teams at 5.00 am across Central Park.
The Women in Business Club used to organize some interesting events, such as a day at the MET museum alongside Professors, or a Women Speaker series. One speaker whom I still remember was Lynne Greene, the Group President of The Estée Lauder Companies. In her talk, she encouraged women to keep a toe within the family, and that there is a big opportunity today with the hybrid model of working remotely – whereby women leaders can spend more time with family members. She also talked about the possibility of having different career pathways within a lifetime, and that it is not mutually exclusive. She gave the example of someone who started the first decade of his career in banking, and then spend the second decade in Photography, and how much this was fulfilling.
Do you remember any key speakers that you met?
There was a wide variety of prominent key guest speakers that we have interacted with, such as:
Leadership and Organizational Change Class by Prof. Paul Ingram.
Claude Grunitzky – serial entrepreneur in the magazine and advertising industries
Family Business Foundation Class by Prof. Gaia Marchisio
Giovanni Colavita – Owner & President of Colavita USA
Lauren and Jack Mitchell – Owners & Chairman of the Mitchells Family of Stores, a three-generation family clothing business
Cliatt and Thompson Turner
Managing Corporate Turnarounds Class by Michael Jacobides
World class live guest speakers from global powerhouses like PwC Middle East, AlixPartners, Alvarez & Marsal, McKinsey & Company, Houlihan Lokey.
How did networking help you during/after completing the programme?
"The true value of networking doesn't come from how many people we can meet but rather how many people we can introduce to others." – Simon Sinek
My networking capabilities were clearly strengthened throughout the program. I decided to expand my network, and started nurturing authentic relationships within the EMBA, but also in my professional & personal spheres. Through our "Leadership & Organizational Change" and "Power & Influence" classes, I realized the importance of several factors to enhance one's network. Those include size (number of ties), density (dense vs. sparse), diversity (span hierarchical levels, organizational boundaries, etc.) and strength (close contacts, moderate or distant).
What advice would you have for the upcoming EMBA Global candidates?
I would recommend having an introspective mindset, by seeking to understand themselves, who they truly are and what they stand for. What kind of career pathway do they wish to undertake, what kind of executive leader do they strive to become. They need to clarify their career aspirations, weigh all the programs and options carefully, while getting ready for the intellectual discipline and rigor of the program.
Opting for the EMBA Global programme means adhering to a group of highly ambitious worldwide directors & entrepreneurs and gain truly global insights from renowned faculty. It certainly opens a lot of doors for opportunities for their careers. However, it could also be quite an overwhelming experience in terms of commitment of time and efforts deployed in coursework. It shapes your time management and prioritization skills in an accelerated way, by constantly putting you on the edge of your seat.
Finally, one of my classmates once reminded me Joseph Campbell's words about passion and bliss; it is a good reminder about the importance of listening to your own little voice, rather than having it drawn by the voice of masses or others' opinions. "If you follow your bliss, you put yourself on a kind of track that has been there all the while, waiting for you, and the life that you ought to be living is the one you are living. Wherever you are — if you are following your bliss, you are enjoying that refreshment, that life within you, all the time."
For more information about our EMBA-Global programme, visit our website here.