By Sofia Zubiria (MBA2024)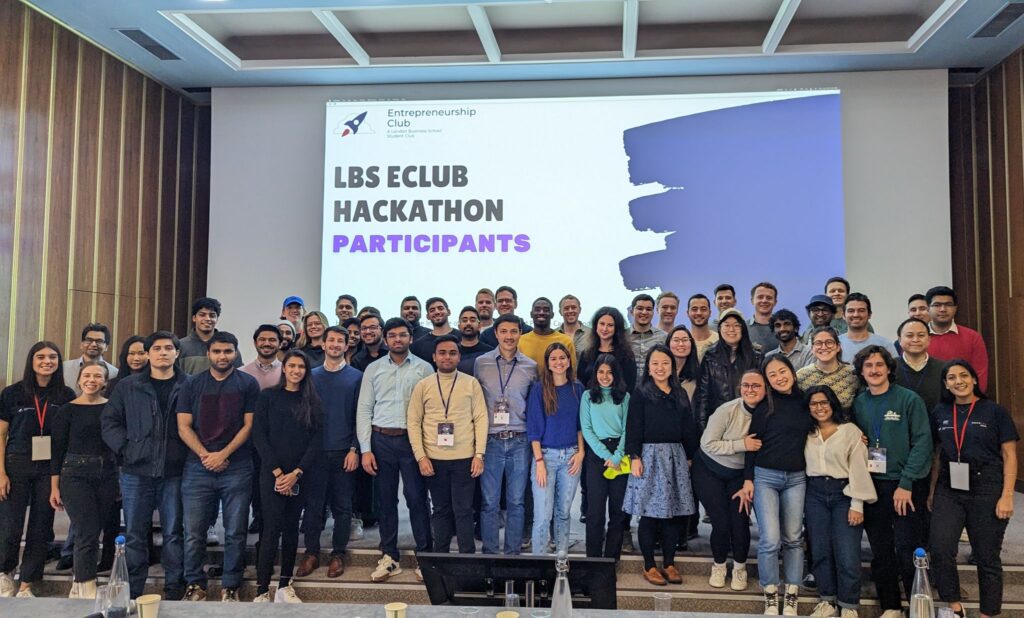 Embarking on a journey of entrepreneurship at London Business School (LBS) has been a decision fuelled by the desire to merge my business background with my passion for the music industry. The Tech Transform and Disrupt Scholarship not only provided financial support in my MBA journey but acted as a catalyst, motivating me to arrive at LBS with a business concept, setting a solid foundation for my entrepreneurial ventures.
Upon arrival at LBS, the range of opportunities for student involvement immediately caught my attention. Excitement mixed with a tinge of nerves as I foresaw a journey where I could significantly refine and expand my initial concept. This venture, centred around connecting different players across the music industry, was something I was keen on developing further. However, my first interaction with a professor shed light on the various challenges that rendered my initial concept less viable. This eye-opening discussion marked the official commencement of my MBA journey, instilling in me the understanding that the venture I arrived with was not the one I would leave with. One month into the programme, I was making a good start with what I had foreseen prior to my arrival: I wasn't going to be able to grow inside my comfort zone.
The course "Developing Entrepreneurial Opportunities" exposed us to a variety of entrepreneurial frameworks and methodologies providing a structured approach towards refining entrepreneurial ideas, making the process less daunting and more actionable. A significant part of the learning came from being challenged by my teammates, whose diverse perspectives and insightful criticisms were instrumental in identifying both the strengths and weaknesses of my venture. This environment of constructive criticism guided the refinement process effectively. The iterative discussions and feedback loops fostered a rich learning environment, pushing the venture from a nascent stage to a more refined and viable business proposition. Furthermore, the scalability and market viability of my venture became more apparent through the course. The feedback and discussions, especially those challenging the core propositions of my venture, were crucial in aligning it better with market demands and opportunities, paving the way for a more robust and market-ready venture.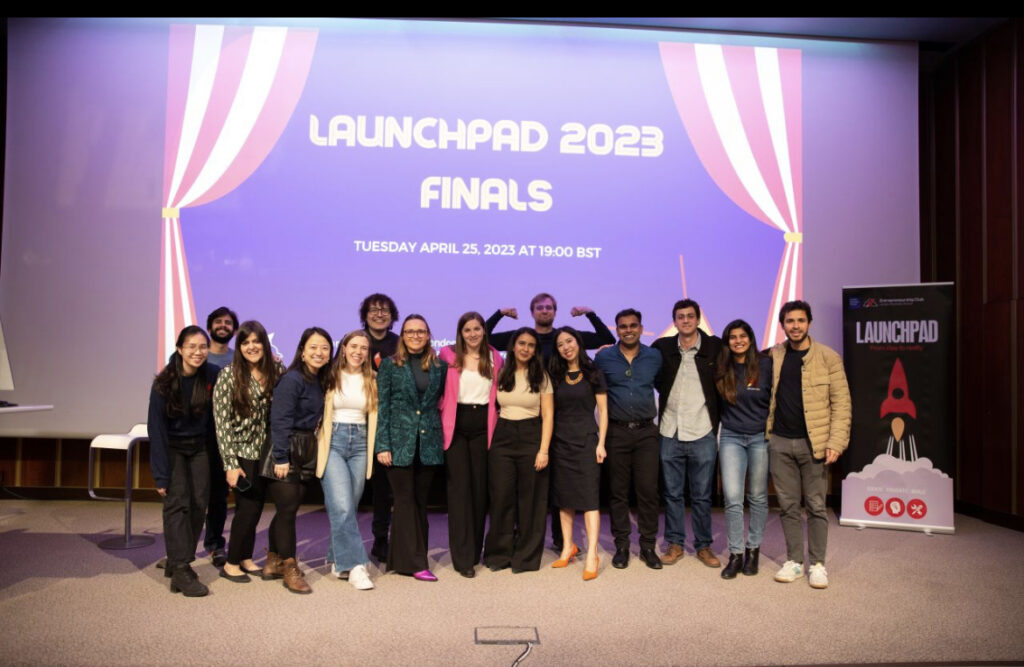 On top of the academic BAU, the Entrepreneurship Club (eClub) organised competitions every year, enabling challenging yet enriching experiences to complement in-class learnings. Winning the "Hacker's Paradise" category at HackLBS in January was a thrilling validation in my entrepreneurial journey. However, it was the Launchpad programme, also run by the eClub, that had a profound impact on my experience as a first-year student. This programme challenged the foundational structure of my business plan and enriched it through 10 distinct development-focused workshops. Through Launchpad, I connected with a cohort of peers, mentors, and industry experts who provided invaluable feedback and guidance. This engagement equipped me with a richer understanding of the entrepreneurial journey from ideation to execution, provided a more robust framework for evaluating and adapting to market challenges, broadened my perspective on the real-world implications of my venture, and instilled in me the confidence and strategic insight necessary to further refine and pursue my entrepreneurial ambitions.
Aside from personal entrepreneurial pursuits, my involvement in the LBS community deepened through the Entrepreneurship, Music, and Wellbeing Clubs as a Junior Ex-Co member. In eClub, my active participation in the Booster and Pizza, Pints & Pitches (PPP) events was largely centred around networking. Engaging with classmates who shared similar entrepreneurial interests not only expanded my professional network but also fostered lasting friendships. These connections extend beyond the classroom, evolving into valuable relationships that will undoubtedly continue to shape my entrepreneurial journey long after my time at LBS. The LBS network created a supportive ecosystem where we celebrated each other's successes and rallied together during challenges.
Transitioning from my first to second year in the MBA and into the role of eClub Co-President, my goals now include fostering a robust connection between LBS and the vibrant London start-up ecosystem. By incorporating teams focused on engaging with local start-ups, venture capitalists, accelerators, and incubators, we are crafting a synergistic environment for entrepreneurial growth.
The LBS ecosystem, enriched by its prime location in one of the global music hubs, London, has been a crucible for nurturing my entrepreneurial aspirations. As I continue to harness the myriad resources and networks available, I am poised to contribute innovatively to the music industry, embodying the spirit of entrepreneurship fostered at LBS.