By Freya Svedberg-Keating (MBA2024), Ryan Owens (MBA2024) and Winston Kortenhorst (MBA2024)
FREYA SVEDBERG-KEATING, MBA2024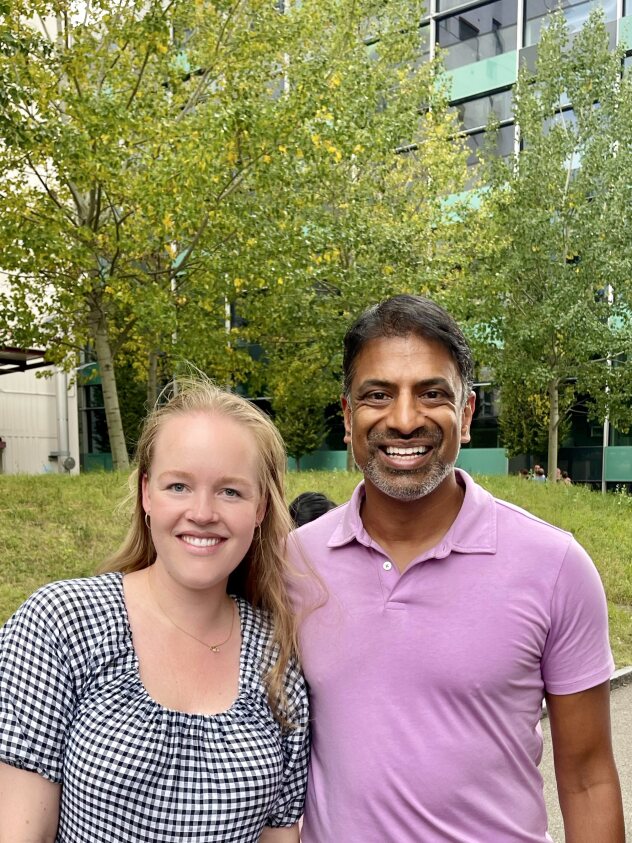 When I chose to leave the lab and academic research to start an MBA I had a clear goal in mind of pivoting my career and moving into life sciences investing, more specifically venture capital. I came into the programme knowing that this wouldn't be an easy pivot, a fact that was confirmed after attending the PE/VC Club intro session, unlike many summer internship programmes, there is no structured recruiting in VC.
After digging into the MBA internship reports, I saw that for the last few years one LBS student went to Novartis to intern in their venture fund each summer. This sounded like a fantastic opportunity, so I was excited when the posting was advertised by the career center. I applied, interviewed and was offered the role.
Fast forward several months and in June I packed up and headed to Basel, uncertain of what to expect from the summer. As I walked along the river on my first night in the city even with the hustle and bustle of Art Basel, it was clear that the city was fueled by the life sciences industry. The headquarters of Novartis, Lonza and Roche flanking the river, the latter defining the skyline.
Over the next 3 months, I had the opportunity to work with both the corporate and strategic venture teams within Novartis, as well as collaborating with members of the corporate and business development teams. I worked on three projects spanning the public and private markets, which culminated in the opportunity to present to stakeholders across the organisation, including members of the Executive Committee of Novartis.
My time in Switzerland flew by with weekends spent hiking in the mountains, exploring museums and floating along The Rhine (a tradition that is not to be missed!). I am incredibly grateful to Marc and all the members of the Novartis Venture Fund team as well as the broader Novartis community for such an amazing summer. My time at Novartis confirmed my decision to pursue roles in life sciences venture capital back in London.
RYAN OWENS, MBA2024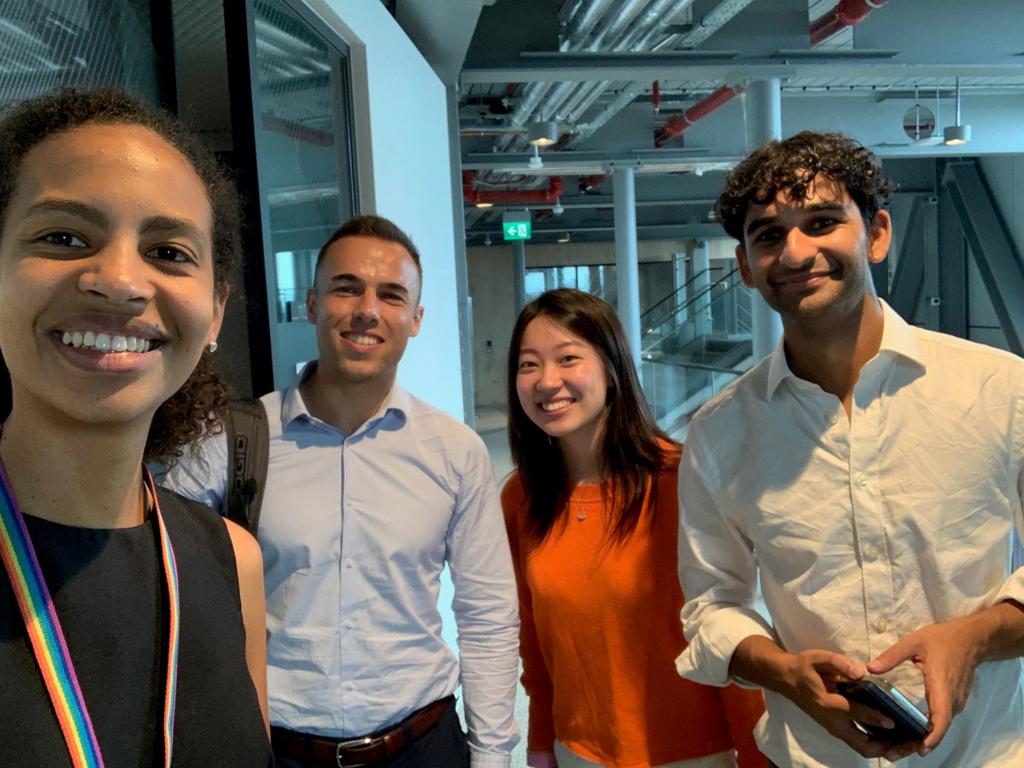 On June 26th I walked into the Post Building in London for day 1 of my summer internship with McKinsey and Company. Whilst the first day of a new role is an exciting and potentially nerve-wracking time for most people, this was actually my first day working in an office, so my feelings were amplified!
Having joined the MBA from a background in professional sports, I immediately set my sights on consulting as an industry of interest. I was drawn to the diversity of work and the learning opportunities available at the top firms. From conversations with LBS alumni at the firm throughout the year, I felt like I knew I would fit in well at McKinsey if given a chance. Finally, when the summer rolled around, I found myself with an opportunity to prove myself in a new environment.

After an initial week of training, I found myself staffed on a Banking Sustainability project with an incredibly capable and supportive team. After months of hard work by the team setting Net Zero targets for high CO2 intensity sectors, I was given the joint responsibility of developing an action plan to achieve the targets. This was no small order, given that the bank had a vast geographic footprint, with different challenges facing different sectors in each country. That said, the coaching that I received from my entire team, from the analysts I had the fortune to work alongside and an incredible manager, to some of the most senior members of the firm, was exceptional throughout. In my past career, I valued the combination of teamwork with a feeling of being pushed to my limits in a supportive environment, and both elements were present in abundance at McKinsey. I thoroughly enjoyed working on a sustainability project that could deliver a genuinely positive impact to the world and truly felt that I had made a difference by the end of the summer, something that I have to credit my team for.
Perhaps the biggest surprise to me from my summer at McKinsey was the number of friends I made in such a short period, both within and beyond my immediate team. The office was an incredibly friendly and collaborative environment. We had team events, team coaching sessions and sporting activities throughout the summer, and through these, I found I made meaningful connections with my peers. I even met up with 2 of these friends in Argentina during my GBE, as they were travelling at the same time by chance!
I'm now looking forward to year 2 of the MBA and continuing to develop the skills that helped me to get the most from my summer in McKinsey and will look forward to joining the firm again in 2024.
WINSTON KORTENHORST, MBA2024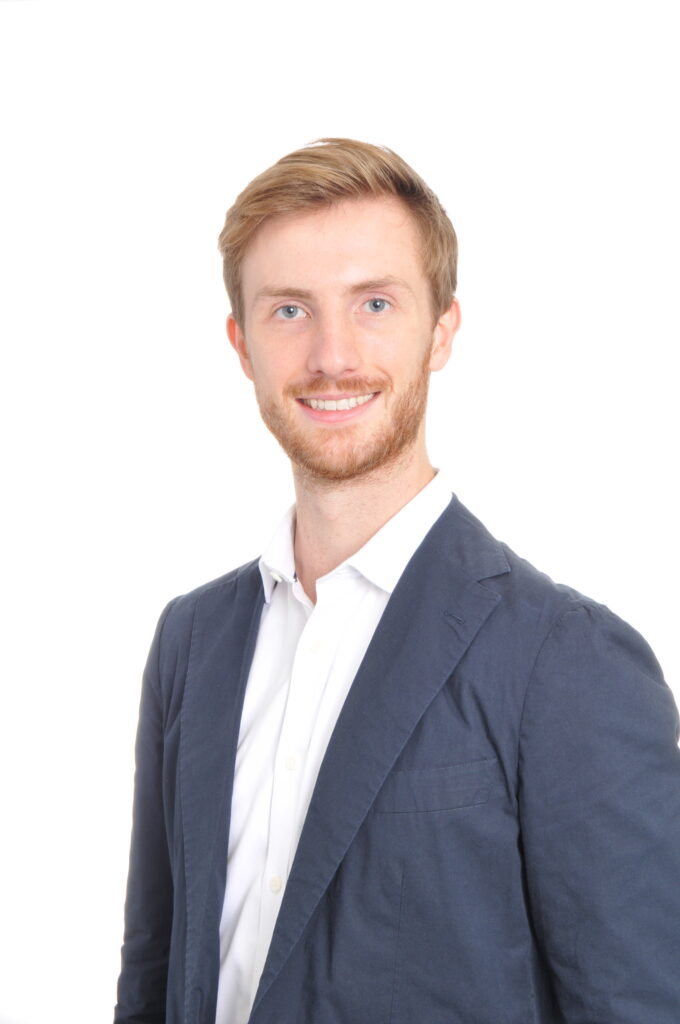 My goals
Arriving at LBS, I had two goals for my internship. First, I wanted to deepen my knowledge of the cleantech and renewable energy sectors.
Second, I prioritised working at a startup. Coming from management consulting at BCG, most of my work experience was with large, established companies. Before returning to BCG after my MBA, I was excited to see what it's like to be at an earlier stage venture.
The job search
I kickstarted my internship search by chatting with classmates and LBS graduates who have experience in the space. This helped me build a list of sustainability sectors I was interested in, while giving me inroads with potential companies. During my search, I read about an exciting green hydrogen company, Protium, in the Financial Times. Protium, I learned, develops, owns, and operates renewables and green hydrogen infrastructure.
Given the buzz around the importance of green hydrogen for the energy transition, I was enthusiastic to learn more. I reached out on LinkedIn to a fellow BCGer at Protium. It turned out that Protium's strategy team was looking for someone to support them in the near-term on developing their growth strategy.
The internship experience
I joined part-time during the spring academic term, working from Protium's London office twice a week. It was exciting to supplement MBA classes with hands-on experience at a rapidly growing venture. After three months of working with Protium part-time, I wrapped up my first project with a recommendation to the leadership team. Looking to the summer, I felt there was more for me to learn and more I could contribute.
At the start of the summer, we had an open conversation about topics I was interested in learning more about and priority projects for Protium. We agreed that I would lead a project on carbon credits. I spent the summer immersed in the carbon markets, figuring out what the practical opportunities and implications are for Protium.
Learnings
Take a risk and explore something new. Beforethe MBA, I knew little about green hydrogen and had no startup experience. By plunging into the unknown, I met inspiring people, discovered a growing industry, and refined my long-term career aspirations.


Use it as an opportunity to learn and explore. My internship and the conversations with classmates were instrumental in my MBA learning experience. Moreover, the internship was critical in pushing me to think about my career goals, at BCG and beyond.


Don't underestimate the impact you can have. Looking back on my six months with Protium, it's rewarding to see the tangible progress that my work contributed to.