By Salima Fajal, EMBAL2022
Start your journey to success.
The Executive MBA (EMBA) program at London Business School is a world-class program that is designed to help experienced business professionals take their careers to the next level. Here are 10 reasons why you should choose the program at London Business School:
1.       World-class faculty: The faculty at London Business School are some of the most respected and renowned in the world. With years of experience in the business world, they bring a wealth of knowledge and expertise to the classroom.
2.       Diverse student body: The EMBA London program attracts students from all over the world, creating a rich and diverse learning environment. This provides a unique opportunity to learn from people with different perspectives and experiences. Many experts have recognised the importance of cognitive diversity for embracing the learning curve better. It is not all about work either, you go to sporting events, you make long-lasting friendships and you travel endlessly.
3.       Cutting-edge curriculum: The EMBA London program is constantly updated to reflect the latest developments in business theory and practice. You will learn the latest tools and techniques that are being used by successful businesses today. All lessons of negotiation included a component of negotiation in a virtual context for example. In the world economy class, we discuss the rise of populism as well as the cost of living crisis.
4.       Flexibility: The EMBA London program is designed to fit into your busy schedule. With a part-time format, you can continue working while you earn your degree. The program is also offered in a modular format, so you can spread out your learning over a longer period of time. I managed it while being a mummy and working full-time, it helps to explore your full superhero potential.
5.       Global reach: London Business School has a global network of alumni and partners. This provides opportunities for international study, networking, and career advancement. You have the ability to study in Hong-Kong, the US, and many more. I have always enjoyed jet-setting in all those beautiful locations, I now have friends on each continent.
6.       Leadership development: The EMBA London program is designed to help you develop the leadership skills you need to succeed in today's business world. You will learn how to inspire and motivate your team, and how to make strategic decisions that drive growth. It did help me to inspire people, to aim higher, and make my team flourish.
7.       Real-world application: The EMBA London program is designed to be practical and applied. You will learn through real-world case studies, simulations, and projects. This will help you apply your learning directly to your work.
8.       Career development: London Business School has a dedicated Career Centre that offers support and guidance to help you achieve your career goals. You will have access to career coaching, job search resources, and networking opportunities. It does help to get your career to the next level, many of us received raises and promotions during our journey, and a few of us changed careers and were supported through the transition.
9.       Entrepreneurial focus: London Business School has a strong focus on entrepreneurship. You will learn how to develop and execute a business plan, and how to identify new business opportunities.
10.   Prestige: London Business School is consistently ranked as one of the top business schools in the world. By earning your EMBA London degree from London Business School, you will be joining an elite network of alumni and business leaders. Get those bragging rights!
These are just some of the many reasons why you should consider earning your EMBA degree from London Business School. So what are you waiting for to make your mark on the world?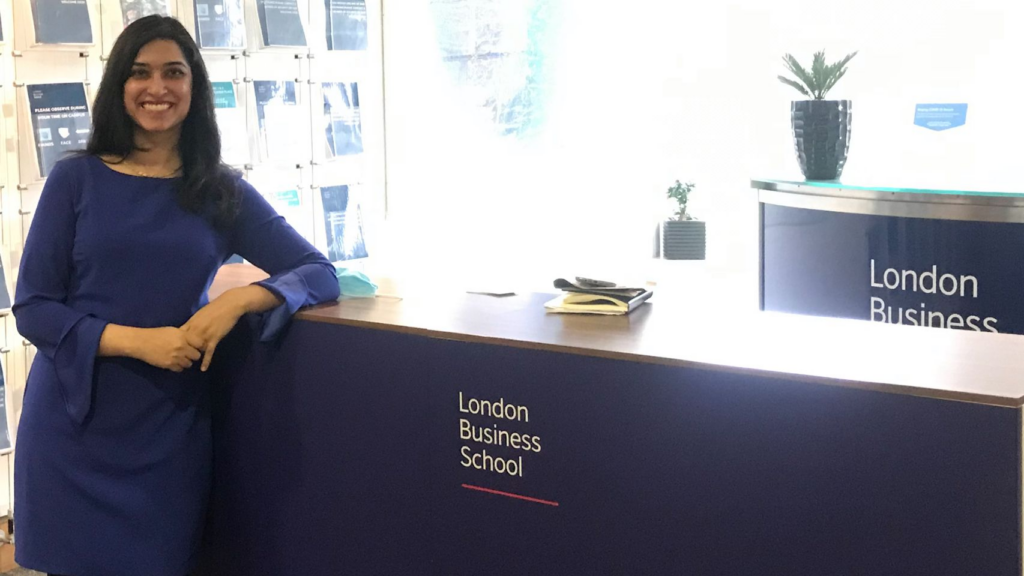 For further information about our Executive MBA London programme, please click here.