As the Recruitment & Admissions team for the Masters in Finance (MiF) programme, we are here to support you, from the point when you are researching into the school and the programme, after you have applied, and right up until you become a Masters in Finance student.
We are here to provide you with all of the information you need to understand which business school is right for you, and which programme is the best fit for you. We can also guide you on when to apply, take a look at our blog on MiF application deadlines here.
Get to know the team
I'd like to introduce you to the people you will meet on your admissions journey.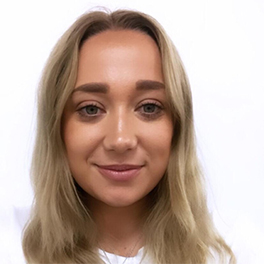 Charlotte Tait
MiF Student Recruitment Associate
Charlotte has been at LBS for just under 2 years now, and will be the first person you speak to at LBS. Charlotte is here to answer all your queries about the programme and application process via our mif@london.edu email as well as by phone. She will also give you personalised support and feedback on your profile and fit for the programme. In between recruiting for the MiF you will most likely find her planning her next brunch in London!
"A bit about me… Before joining LBS I was living in Thailand for three years, teaching English in an International School in Bangkok. Living in Thailand has given me a love of travelling, warm weather and spicy foods!"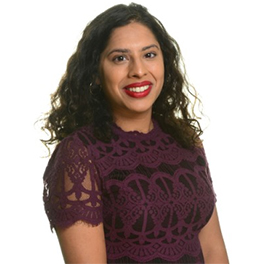 Lucky Singh
MiF Recruitment Manager
That's me! I've been Recruiting for the MiF for about a year and a half and have enjoyed every minute of it. Along with Charlotte, my job is to give you all the information you need about LBS and the programme, as well as to support you throughout the application process. I host one-to-one consultations, lead on various events and write a range of blogs, to ensure you can submit the best possible application for the MiF.
I have been fortunate enough to have met prospective students and alumni in Peru, Mexico, India, Europe, Thailand and Vietnam. Outside of work, you will most likely find me baking cakes or planning my next trip!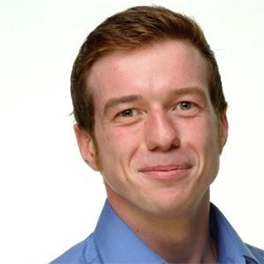 Alexander Petterson

MiF Recruitment and Admissions Manager

Originally from the north-east of England, County Durham, Alex has been with LBS for over six years and enjoys working in a diverse and collaborative community. Alex is the regional manager for full-time applications from Africa, Asia, Australasia and the Middle East, whilst managing half of the part-time admissions.
In his spare time Alex enjoys keeping active, regularly playing football and running whilst taking a keen interest in geo-political events.
"I thoroughly enjoy meeting people from all over the world and building relationships within the LBS Community. I find recruiting and admitting candidates for the MiF extremely rewarding, watching our students succeed in their careers and becoming successful Alumni is very fulfilling. Joining LBS is only the beginning of their journey, our Admissions process is unique and extremely thorough, we have excellent support from the Career Centre who we regularly consult with to ensure we select a highly talented and diverse cohort."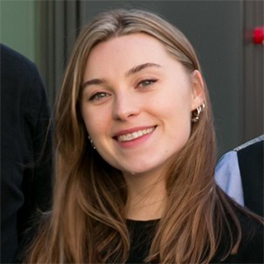 Lucy Palin

MiF Recruitment and Admissions Manager

"As the regional Admissions Manager for North and South America, Europe and Russia, my role is two-fold. I work with my team to recruit and admit a MiF class full of bright and diverse minds whilst supporting all Candidates and Admits in my region throughout their admissions experience. I love that I get to know so many interesting people (you!)
As for me… I'm a rare find at LBS, a born and raised Londoner. However, I have also lived in Australia and Colombia; I think experiencing life in another country is one of the best things you can do. If I'm not travelling, I'm cooking up feasts from around the world – I can tell you where to find any ingredient in London. "
Lucy and Alex have a wealth of experience admitting students into the MiF programme, and are responsible for reviewing your applications and guiding you through the admissions process.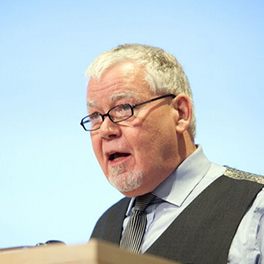 Peter Johnson
Senior Recruitment & Admissions Manager, MiF
Peter has been at the school for an incredible 35 years and has been responsible for admitting all 26 MiF classes. Peter leads the MiF Admissions team and chairs the MiF Admissions Committee. He reviews every application, and supports you once you have applied, right up until you start the programme.
"My primary challenge is to 'build the class', making sure we make offers to the best people, creating a diverse class where everyone will benefit from their LBS experience, but also add to our amazing community. We aim to create a great mix of nationalities, but also to ensure that there is a range of different finance backgrounds represented, as this adds so much to the learning experience.
About me? 35+ years at LBS and a founder member of the MiF Team. I was brought up in the Lake District in North England and live in North London with my husband Patrick and a houseful of pets. I'm also proud to be a founder member of the Schools LGBTQ+ network. My interests include wine and opera – ideally together…''
What's next?
I hope you now know a little bit more about the MiF Recruitment and Admissions team, and how we can support you through the application process.
We would love to hear from you and have a chat with you, please email mif@london.edu to get in touch.
You can also get to know our student community by getting in touch with our student ambassadors and alumni here.
Our first application deadline is Tuesday 29 September at 13.00, click here to apply.