Hello and welcome from the Masters in Finance Recruitment and Admissions team!
We in the Masters in Finance (MiF) Recruitment & Admissions team are here to support you, from the point when you are researching into the School and the programme, after you have applied, and right up until you become a Masters in Finance student.
We are here to provide you with all of the information you need to understand which business school is right for you, and which programme is the best fit for you. We can also guide you on when is the best time for you to apply; take a look at our deadlines here.
Meet the team
I'd like to introduce you to the people you will meet on your admissions journey.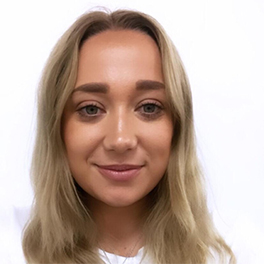 Charlotte Tait
MiF Student Recruitment Manager
That's me! I have been at LBS for 2 and a half years now, and I am one the first people you will speak to. I am here to answer all your queries about the programme and application process via our mif@london.edu email. I conduct one-to-one consultations, I host various events and write a range of blogs, to ensure you can submit the best possible application for the MiF.
"A bit about me… Before joining LBS I was living in Thailand for three years, teaching English in an International School in Bangkok. Living in Thailand has given me a love of travelling, spicy foods and meeting new people."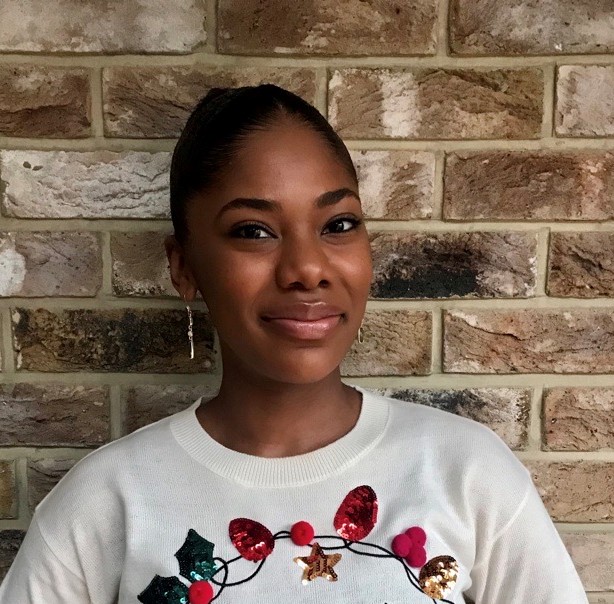 Carine Defoe
MiF Recruitment Associate

"I am proud to say my LBS journey started just over 2 years ago but have recently joined the MiF Recruitment and Admissions family. I work closely with Charlotte, acting as the first point of contact for our prospective students, responding to queries and conducting one to one consultations. I am also present at various online and in person events to give you all the information and support you need to submit a great application.
About me ..
Before making the transition into Higher Education, I worked in the Travel industry for 5 years. I've ventured across several countries and have gained amazing memories and friends for life! I also enjoy Latin dance and whipping up travel inspired dishes in my kitchen."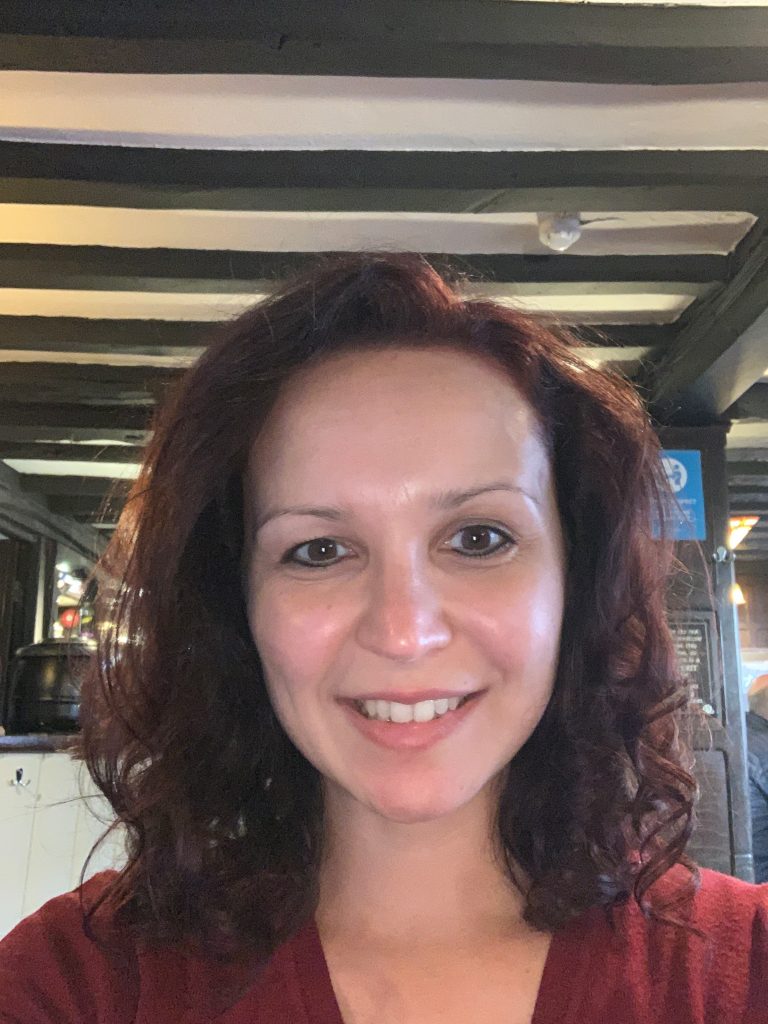 Stefania Gilea

MiF Recruitment and Admissions Manager
"I am fairly new to London Business School and the Masters in Finance team but have over 5 years' experience in recruitment and admissions. I enjoy meeting people from all over the world and guiding them through their admissions process. What I like most about this role is the opportunity to see first-hand how successful our students become after graduation, through our close collaboration with LBS Alumni."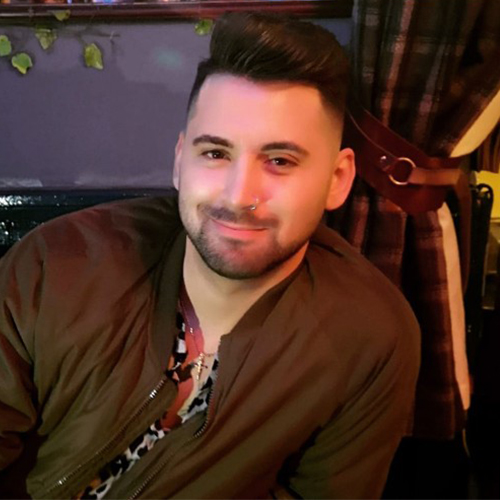 Adam Pérez

MiF Recruitment and Admissions Administrator

Adam works alongside Stefania, ensuring we admit an outstanding MiF class. Adam processes all the MiF applications, and is on hand to answer any queries or concerns you may have. You can count on Adam to make you feel at ease, and fully supported throughout your MiF Admissions journey!
"I have been working at LBS for almost two years now, starting out in our Executive Education department. I have since moved over to join our wonderful team in Recruitment and Admissions for the Masters in Finance programme. It is incredibly rewarding to be involved in the process of piecing together hugely talented and widely diverse cohorts and being heavily engaged in the LBS journey for our candidates and admits.
In my spare time I enjoy following Arsenal Football Club and am massively passionate about performing arts – I will always be heard singing in the background from somewhere!"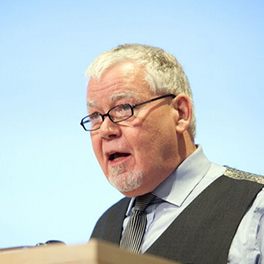 Peter Johnson
Senior Recruitment & Admissions Manager, MiF
Peter has been at the school for an incredible 35 years and has been responsible for admitting all 27 MiF classes. Peter leads the MiF Admissions team and chairs the MiF Admissions Committee. He reviews every application, and supports you once you have applied, right up until you start the programme.
"My primary challenge is to 'build the class', making sure we make offers to the best people, creating a diverse class where everyone will benefit from their LBS experience, but also add to our amazing community. We aim to create a great mix of nationalities, but also to ensure that there is a range of different finance backgrounds represented, as this adds so much to the learning experience.
About me? 35+ years at LBS and a founder member of the MiF Team. I was brought up in the Lake District in North England and live in North London with my husband Patrick and a houseful of pets. I'm also proud to be a founder member of the Schools LGBTQ+ network. My interests include wine and opera – ideally together…''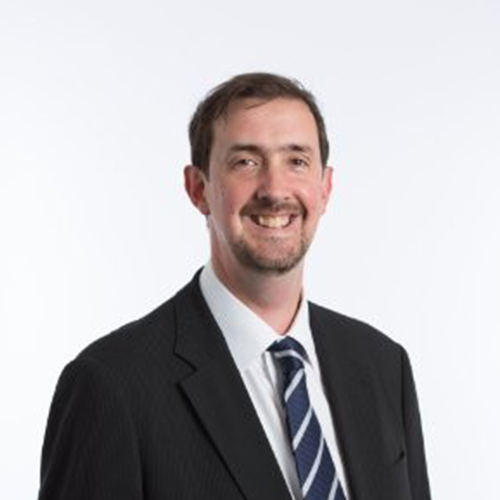 David Simpson
Recruitment & Admissions Director, MBA and MiF
David oversees the whole of your journey with us until you officially become a student. As the Admissions Director, David has over 20 years' experience working with MBA and MiF applicants.
"I have enjoyed travelling the world to meet prospective applicants and I have read thousands of applications in the search to select the most talented candidates for the MBA and Masters in Finance. I genuinely feel that I learn something new every day about global business and different cultures. I am passionate about what we do. We are very fortunate to be doing our jobs and meeting the MiFs of the future. I wouldn't describe us gatekeepers, but the enablers who guide bright, driven people into the LBS community to experience life changing programmes."
What's next?
I hope you now know a little bit more about the MiF Recruitment and Admissions team, and how we can support you through the application process.
We would love to hear from you and have a chat with you, please email mif@london.edu to get in touch.
You can also get to know our student community by getting in touch with our student ambassadors and alumni here.
Our first application deadline is Tuesday 28 September at 13.00, click here to apply.