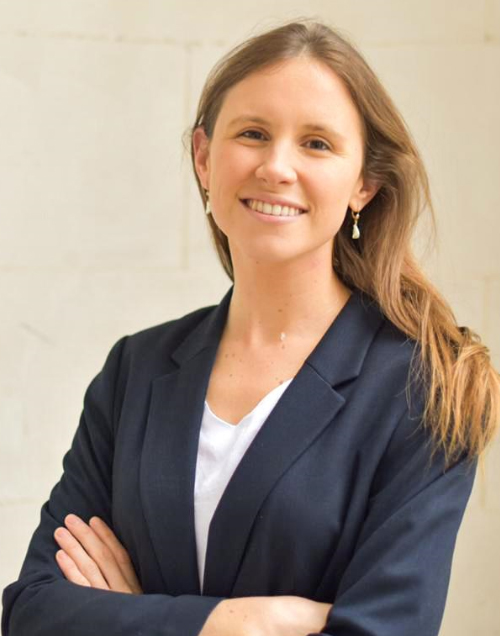 Why did I choose LBS? It is not easy to briefly explain this decision but I would say there were 5 leading factors: LBS' student body (my classmates), a city full of opportunities, compelling courses offer and a flexible structure, LBS' sense of community and unparalleled extracurricular opportunities.
LBS' student diversity was one of the most important reasons for my decision. After the very first term of my MBA, I was impressed by the diversity of backgrounds, professional experiences and countries that make up the student community. Listening to other's points of view, learnings and stories were extremely inspiring and one of the biggest values of the LBS MBA. What makes it even better is that everyone is incredibly proactive and willing to help.
One of many examples is how we began to meet and help each other even before the MBA started. In light of COVID, about four months before starting the programme, we organised small regular virtual meetings to share our stories, sector-specific presentations to share career insights and help those who were aiming to transition into new fields, and we even coordinated virtual yoga and gym classes to survive lockdown all together.
A collaborative student culture was a crucial aspect for me and I was able to see this in my first visit to LBS, as an admit. During the visit, I was fortunate to meet two student ambassadors that guided me around the school and explained every detail about academics, careers, clubs and more. I still see this culture in my day-to-day at LBS, not only with my cohort but also with alumni and second-year students that are always ready to give their advice.
London also contributed to my decision of why LBS. Undoubtedly this city and its eclectic nature are bound to make an MBA experience even more meaningful.
LBS is embedded in one of the most important, dynamic, and cosmopolitan cities in the world. Likewise, one of the world's tech and financial hubs, two sectors that I am especially interested in. The mix of LBS and London offers great opportunities. Opportunities to explore different internships and projects, interact with prestigious speakers and acclaimed professors, and get to know a big part of the alumni community.
On a personal level, I am thrilled to live in a vibrant city that is home to amazing cultural and art expressions, enormous green parks, historical spots, diverse cultures, varied neighbourhoods and restaurants. I will need more than two years to discover it all!
My third reason was LBS' MBA structure and courses offer. When analysing different options I saw that LBS gave me a great opportunity to hone my technical and leadership skills as well as tailor my studies. A flexible programme and compelling curriculum with specific concentration electives were exactly what I was looking for at this stage of my career.
After studying economics, working 3 years in Uruguay's top think tank performing data analysis and macroeconomic research and 2 years as Policy Director of a presidential campaign, LBS' Tech and Analytics concentration offered the courses that I needed to expand my skillset and shift my career into the tech and fintech space. I am looking forward to taking courses such as Business Analytics, Elements of Machine Learning for Businesses, Financial Analytics, Python for Finance, Product Management and many more.
LBS' community was my fourth reason. As someone who loves sharing and being surrounded by people, I deeply identified with the strong sense of community conveyed by all members of the school (students, staff, professors, world-class researchers, experienced career coaches and alumni). This was particularly important to me when I thought about moving to London —such a dynamic, diverse, fast-paced city— and it is even more relevant in this challenging time that exposes us to greater levels of uncertainty, virtual interaction, enormous opportunity, and a call for unity.
At this point I would like to specially mention how useful the resources and sessions of the LBS Career Centre are. From improving my CV in my first week of MBA to helping me find companies that match my personal and professional goals, this team has guided me with a varied range of activities and they have definitely been crucial for my career journey so far.
Last but definitely not least, LBS offers considerable extracurricular opportunities to make the most out of these two years. Hands-on learning experiences such as the GBE or London CAP, innumerable clubs, and the extraordinary offer of conferences and events made the programme even more attractive.
One thing that I learned in my first term and definitely surprised me was the huge offer of activities that LBS has. Once you arrive you realise that there are innumerable courses that you want to enrol at, incredible events organised by student-led clubs, frequent career coaching sessions that guide your exploring and recruiting process, and all this together with many different social events with more than 500 people to meet. It is impossible to get bored and I am sure that we will all end up being time management experts.
My advice for prospective students looking to study their MBA at LBS would be to take the application process seriously and use that moment to genuinely think about your future career plans are. With that in mind, once you arrive at LBS you are ready to get the most out of the experience. Also, I would recommend finding an opportunity to speak with current students and alumni since it is the best way to truly understand a university's culture. In my case, these types of conversations helped me to realise that LBS was my top choice.
I received the BK Birla Scholarship, which is a true honour for me. This scholarship was crucial in my decision to embark on this journey and I am thankful for the opportunity. And finally, a fun fact about me. When I was young, I dreamed of becoming a professional dancer and at the age of 15, I co-founded a dance academy together with my best friend.