By Rakhee Kashyap, MBA2022
American
I chose London Business School because I wanted to study for my MBA somewhere where I could be challenged. I knew that London is a vibrant city with endless opportunities, and I also thought that LBS attracted a diverse and well-rounded student body. In addition, LBS had a strong brand and consistently placed graduates in highly sought-after positions, so I believed that choosing LBS would provide a good return on my investment.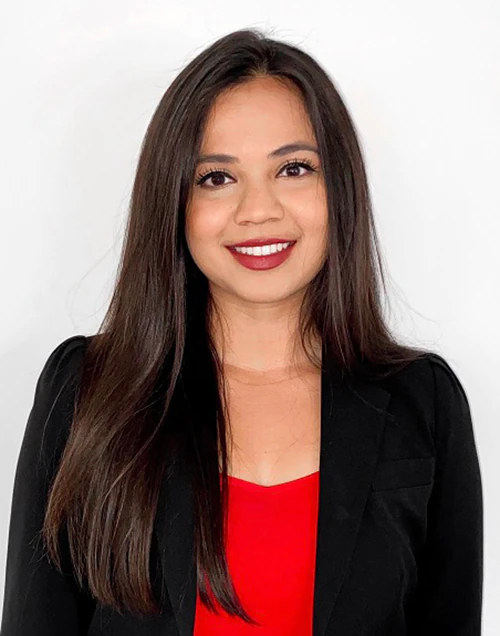 I come from a unique background compared to my consulting, banking, or big-tech peers. Prior to business school, I worked at a transportation & logistics company as the first member of their Product Growth team, where my team built and grew the company's mobile app. My previous experiences have allowed me to become scrappy, innovative, and thrive in environments with uncertainty. Because of this, I am able to bring a unique, creative, and confident perspective to teams and projects that I take part in.
I was surprised to know how many LBS alumni there are all over the world, and how connected many of these alumni communities are. As Co-President of the Tech & Media Club, we have made it our mission to build a strong and engaged LBS alumni community. It is refreshing to see how active and engaged LBS alumni are in the Bay Area, Africa, LATAM, and other regions of the world. It makes me excited to think that I will be able to stay connected to a vast and global network even after my MBA is complete.
I was nervous about how I would measure up relative to the high calibre of my fellow classmates. I knew LBS would have a rigorous curriculum, but in addition, I knew that my class consisted of extremely ambitious, intelligent, and successful people, and it was difficult to not let imposters syndrome consume my thoughts. After completing one year at LBS, I'm pleased to find that I, along with most students at LBS, have been able to make my own unique place in the school by getting involved, staying focused on my goals, and working hard to deliver results.
I was excited to fully immerse myself in a period of professional and personal growth. I came to business school to propel forward my career, but also to make friends with a diverse group of people and learn about myself. I'm proud to say that after my first year at LBS, I have had both excellent and challenging experiences that have allowed me to truly grow as a person, both professionally and personally.