6 things to keep in mind while building your profile.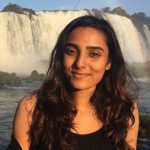 In my third year of undergrad, I decided that I wanted to pursue my graduate studies in business (for context: I just finished my engineering degree). Ivy league schools were nothing but a dream. I remember doing rigorous research on the students who got in, comparing where I stood, and writing down my goals on a whiteboard. There was so much left to do: I had to get my grades up, prove my leadership and teamwork skills, prepare for standardised tests, and continue my extracurriculars. Fast forward two years, and I will begin my Master's in Analytics and Management at LBS this August.
As I reflect on the entire journey, I enjoyed every bit of it. The application process not only pushed me out of my comfort zone but also helped me explore different possibilities. Profile building is an exploratory journey where you learn more about yourself. It doesn't just make you ponder about your ambition or your professional career, it makes you dig deeper into your roots and find your purpose (if you do it right).
For everyone applying for graduate programs, it will be stressful but here are a few points to keep in mind while you are building your profile.
How to build your profile:
There is never a single "ideal" profile. Every individual is unique, with their own skillsets and background. But to increase the chances of acceptance, there are 6 broad categories or buckets that you can work towards. If you aren't very strong in one, you can always make up for it with the rest of them (along with your essays and standardised tests). You don't have to fill every bucket or fill just one; your acceptance will depend on your entire application and the admission committee.
1.Academics: Maintaining a GPA above 3.3/4 is ideal. Although, while a high GPA shows your hard work towards the course curriculum, a lower GPA is not a deal breaker as long as you make up for it with the rest of your profile. If you are at the end of your degree or have finished it, the best way to compensate for your GPA would be to score high on the GRE/GMAT and to improve the rest of your profile (which I will talk about in the next few sections).
While you can influence the rest of the sections of your profile (pick and choose your experiences), submitting your academic results is mandatory.
2. Internships/Work experience: Every work experience matters. If you do any freelance, part-time jobs, or summer or spring internships; add them to your CV.
While applying to a business school, you need to show how you are inclined towards business regardless of what your undergrad degree is in. The school needs to know that you are serious about a career in business and that you are working towards it. Having work experience or internships in the same domain is a great way of doing that.
For example, I did 3 internships in business management as an engineering student and reflected the same in my application to emphasise my interest to pursue business. If you are a working professional in a non-business role, try to take up a few more management responsibilities that you can use to explain your interests in business studies.
Start your own side hustle!
This way, you don't have to wait for summer to gain work experience. It's a great method for learning and owning responsibility. For example, I started my side hustle, Athena Mentorship, in the second year of my undergrad to explore my options and become financially independent. I believe that it was a unique and significant addition to my profile apart from the internships. — Your own organisation will give you an edge. I've attached an article on how I created a side hustle, hope it helps!
You don't have to have it all figured out, you don't have to decide on a niche, but showing your interest in business is required.
3. Community Service: Through community service, you get a chance to show the admission committee your values and principles. It shows your sense of social responsibility and a heart for giving back to society. Additionally, all the learnings from this experience must be leveraged in your essays to elaborate on who you are.
Community service can include organising cleaning drives, teaching underprivileged students, hosting fundraisers for social causes, vaccination drives for stray animals, volunteering etc.
4. Extra-curricular: Most business schools value how you will contribute to the community once you are accepted. The extra-curricular section is for you to demonstrate your talents and abilities. It bolsters your time management and teamwork skills. If you dance, play instruments or sports, sing, speak multiple languages, do photography, make music, design, paint, etc., add it to your CV!
Extra-curricular contributions to the college community are also valued a lot. For example, if you sing or play instruments, then try being a part of your university band, and participating in events.
5. Leadership: Business schools aim to build future leaders. Showing leadership potential in your profile is one way to show the admission committee that you are the right fit. There are a couple of different ways to show the same:
Build your own organisation: When I say organisation, it can be a club, a start-up, a social-service organisation, or even an online platform. You will need to emphasise how you took ownership of different activities and how you led your team.
Head college teams: Participate in university events and head your team. This can be a competition or event organisation — You can head your dance team in a competition, head the organisation of a fundraiser in your university, or even head your group projects and pitch presentations. If these experiences don't make it to your resume, they will add a lot of value when you write your essays.
6. Others: Other ways to enhance your profile are projects, research papers, and international exposure. International exposure can vary from conferences to an exchange semester.
Conclusion
There is no strict rule to building your profile. Don't look at profile building as something that has to be done for acceptance into a business school (don't focus only on the destination). Do it for the experience; learn in the process. My first internships weren't for my applications, they were for me to recognise my likes and dislikes, to understand myself.
Once again, your acceptance is entirely dependent on the admission committee. View this article as a couple of ideas on what you can do to get more exposure before you apply. You will be surprised at how much you pick up from each of these experiences.
I will be writing blogs on how to explore, how to find internships outside your domain, what to keep in mind while writing application essays, and a lot more. Follow to stay updated!
Also, feel free to add me on LinkedIn and connect with me, happy to chat.