By Lucy Palin, MiF Admissions Manager
If you're thinking about moving into a new area of finance, going to business school sets you up for that move in several ways. It gives you the depth of financial knowledge you need for any sector, the practical experience, the network and, at LBS, a fantastic Careers Centre.
Many of our MiF Students who want to enter into a new field of finance, do so by securing a Summer Internship. This allows them to gain experience in the new industry and potentially convert the internship into a full-time role.
I spoke to three MiF Students, Megan, Owen and Kelly, who have secured Summer Internships, to find out about the hiring process and what they did to stand out.
First off, I asked them about their background in Finance and why they wanted to do the MiF...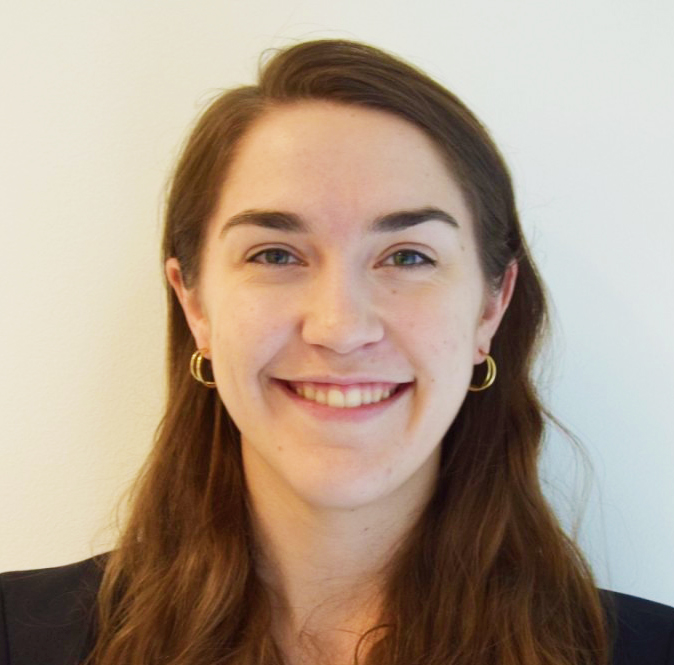 Megan Andrews (MIF FT2021)
Has accepted a Summer Associate role with Goldman Sachs in their Investment Banking division in London.
"Prior to the MiF, I worked for a Financial and Economic litigation consulting firm, spending two years in the firm's Washington, DC office and then two years in the London office. The firm provides economic and financial analysis to attorneys whose end clients are involved in commercial litigation and regulatory investigations. My work varied a lot and could involve anything from financial statement analysis to processing and running statistical analyses on proprietary financial data.
I wanted to do the MiF because I studied economics during undergrad and learned most of what I knew about finance "on the job". After realising that my interests more closely aligned with a career in finance, rather than economics, I decided to apply for the MiF so that I could supplement my "on the job" training with a more formal education in finance, and pivot into a career in financial services."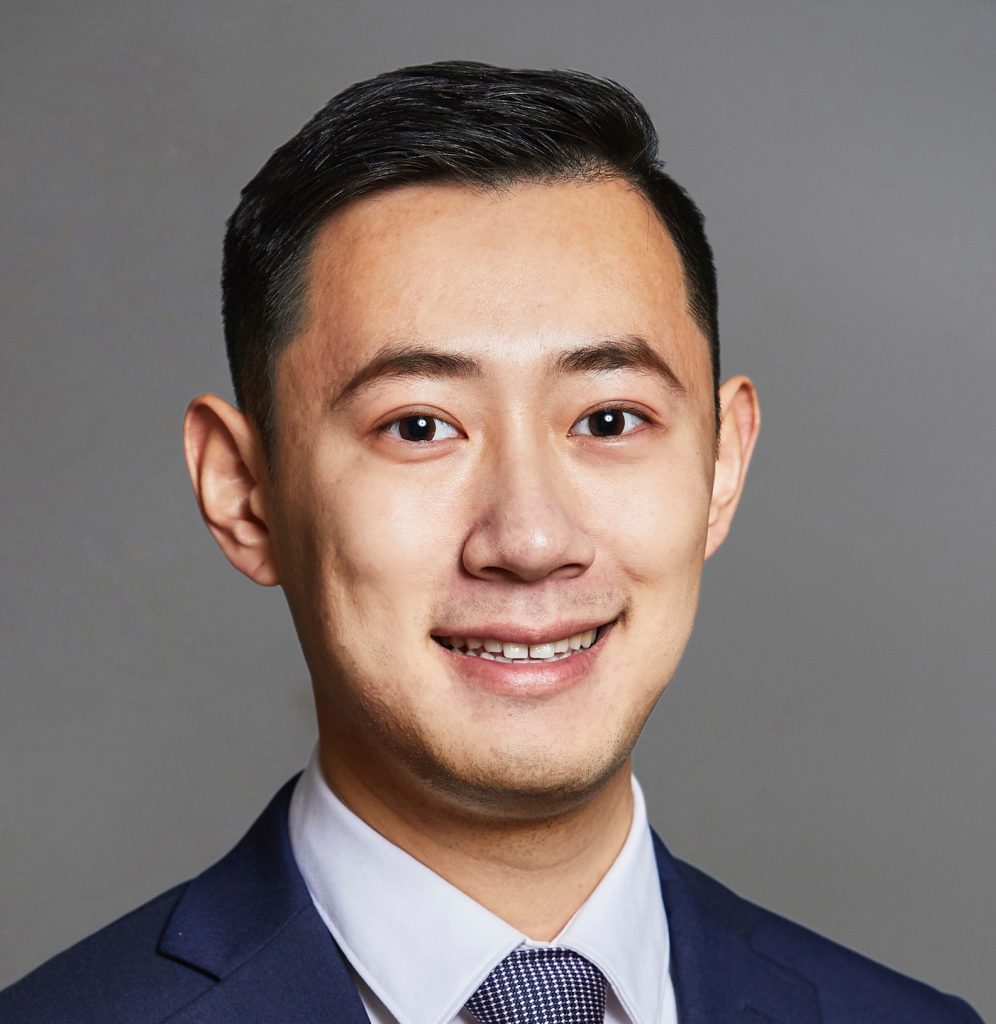 Owen Li (MIF FT2021)
Has accepted a Summer Associate role at Citi's Financial Management Associate(FMA) programme.
"Prior to the MiF, I worked as a hospitality investment consultant based out of Prague, Czech Republic. While working full-time I realised that my true passion lies with finance. Therefore, with the aim to transition my career to the financial service sector and the location to London, I came to London Business School for the Masters in Finance programme."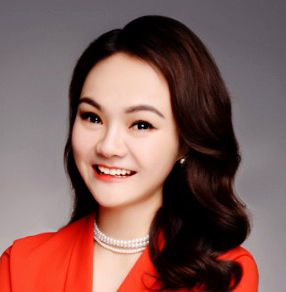 Kelly Xu (MiF FT2021)
Has accepted a place on JP Morgan Private Bank Summer Programme.
"Before I came to LBS, I worked as an investment advisor at United Nations International Trade Centre in Geneva. I advised companies from the Asia Pacific region to expand in Africa, helping them with financial planning as well as localisation strategies. I came to LBS for the MiF programme to build connections within finance and to gain a more global perspective."

How did you find the internship you have secured, was it through LBS careers?
Megan: "I went through the formal LBS recruiting process for Summer Associate IB roles in London. I also helped organise and participated in the virtual US IB trek this year and recruited for a few banks in the US as well as banks in London."
Owen: "During the Autumn Term, the Career Centre hosted a string of company presentations from day 1, providing us plenty of opportunities to discover and gain further insights into each company and the job opportunities available. Amongst the company presentations I attended, Citi's FMA presentation definitely piqued my interests. After the LBS – Citi FMA networking event and having talked with LBS alumni who are currently working at Citi, I was even more convinced that this was the programme for me."
What strategy did you take when applying for internships and did you leverage LBS resources/network and the Careers Centre?
Owen: "The Citi FMA networking session hosted by the Career Centre definitely gave me a lot of information regarding the programme. After the session, I also leveraged the LBS network and reached out to a number of LBS alumni who are currently or were part of the FMA programme, whether through emails or through Linkedin. They have been extremely helpful in terms of helping me with interview tips, and providing me with their personal experiences of the FMA programme."
Kelly: "I found the LBS Career Centre quite helpful. I received links for career events even before I officially started my academic courses! After the self -exploration workshops organised by the Career Centre at LBS , I realised that the job search is not only about interviews and applications, it is also a deep, self -reflective journey. I started to talk to people in the private banking space in July and August by speaking to a few LBS alumni. The alumni that I have reached out to turned out to be very helpful and they have shared very valuable insights about the industry. I found private banking is a great fit for me and I used the sector guides on Canvas to navigate through the recruitment process."
Why do you think you stood out to the hiring manager? Was it your technical skills, a good application or perhaps a strong interview?
Megan: "Overall, I felt prepared in terms of my ability to answer both technical and behavioural questions. For technical questions, I knew that a lot of the questions would draw from the material we were learning in the Corporate Finance and Valuation core course, so I made sure I fully understood and grasped the material. Our MiF Careers Lead, and I also did a couple of behavioural mock interviews, which were incredibly helpful in helping me to prepare for those questions."
Owen: "Coming from a non-finance background, I knew that entering the recruitment process, I may fall short in terms of relevant professional experience. Therefore, I focused on presenting what differentiates me from other candidates, and what I can bring to the programme, that other candidates can't. I think in the end, what impressed the hiring manager is firstly, my strong motivation of joining the programme. While preparing for the interview, I studied the programme inside-out, and my passion to join definitely shined through from my answers during the interview. Secondly, my international background definitely helped leave a memorable impression in the interviewer's mind as well."
Kelly: "I think preparation is the key. And it is never too early to start the preparation. I started my career search in June and attended online briefing sessions organised by the Career Centre. The CV service from the Career Centre is great. I booked a 1-1 session with a mentor and she proof- read my CV word-for-word! I also wrote down my answers to the behaviour questions so that I wouldn't panic during the interview. The Career Centre provided a guide on how to prepare for the behaviour questions which I found very handy and there was also a list of sample questions that I used a lot for the preparation. I also practiced with my classmates for mock interviews and they turned out to be very helpful."
What were some of the challenges of applying for internships and how did you overcome them and stay motivated?
Megan: "The IB hiring process is very much a marathon and not a sprint. Throughout that time, you're expected to manage your time wisely in terms of reaching out to alums to schedule networking coffee chats, prepping for interviews, and attending the official banking presentations that LBS helps coordinate. I also had a great study group that I formed with another MiF and an MBA 2022 – the three of us had a Zoom meeting about once a week starting in late October to run through technical/behavioural interview questions together, and we all really helped keep each other motivated throughout the process. Our WhatsApp group was always very active with encouraging messages, and in the end all three of us were lucky enough to accept Summer Associate IB offers."
Kelly: "The challenge for me is that the process is very long. I sent my application in October and got interview invitations in January 2021 and got the final offer in February 2021. I have been through up and downs emotionally in the process and it eventually worked out. I think it is always good to be organised and make a plan. The academic workload for the first semester is also heavy so it would be good to have a plan and follow it religiously!"
What advice would you give to future MiFs to stand out in the hiring process?
Megan: "I would make sure you really understand what your "story" is – why are you applying for this role, why now, and what do you have to offer that other candidates might not? This was pretty much the first question I was asked in every interview and having a good grasp of your story will help you start off the interview strong."
Owen: "I think being part of the MiF programme, at times, it could be a little intimidating when we are surrounded by extremely hard working and talented people, whom I thought I would never measure up to in the recruitment process. It is so crucial to believe in yourself, and believe that you are there for a reason. The hiring process and job hunting season can definitely be daunting. But I would suggest you stay extremely focused, and only let the competition make you stronger. Last but not the least, don't let a small setback ruin the journey, after all, there is just so much more than job hunting at LBS…"
Kelly: "I think first of all it's very important to know yourself well before the recruitment process. Know your strengths and weakness and know what you want to do in the long term. The second is to stay focused! Different jobs require different skill sets and the preparation processes are different. Banking recruitment is very different from consulting and technology and it is hard for people to focus on 2 sectors at the same time. Focus on one sector and do it well! The third one is to stay confident and optimistic. The MiF at LBS ranks number 1 in the world and we all deserve a great job and it is just a matter of time!"

If you're considering the Masters in Finance programme at LBS, why not submit your CV or LinkedIn profile for an informal chat with our team? We'll be able to answer any questions you might have and discuss your fit for the programme.