by Arione McQueenie, Recruitment Manager, Leadership Programmes
Company sponsorship should be one of your first considerations when deciding whether to apply for the EMBA-Global (Americas and Europe) programme.
The EMBA-Global is delivered in a residential, block week format, and therefore does require a level of time commitment and periods out of the office. This is why we ask for a letter of company support as part of the application process, as this ensures that your company is aware of the time commitments of the programme.
Therefore, we advise that you start conversations with your company as soon as possible, as this process can often take longer than you realise! One of the key tools you can use during this discussion is our Class Calendar, which outlines all the dates you will need to be out of the office during your core courses. This also includes when you will be in London or New York, so you can already begin to plan your travel.
What is the letter of company support?
You must provide a letter of company support when you submit your application for the programme. This needs to be a signed letter from an authorised person within your company stating that they agree to allow you the required time away from the office to complete the programme.
If you are self-employed, you must submit a letter stating that you understand the time commitment needed away from work to successfully complete the programme. You may also be required to provide evidence of your current engagements or contracts.
How should I approach my employer?
Juan Rosati, Business Development Manager, has some great advice on approaching your company for sponsorship – both from a financing and time perspective.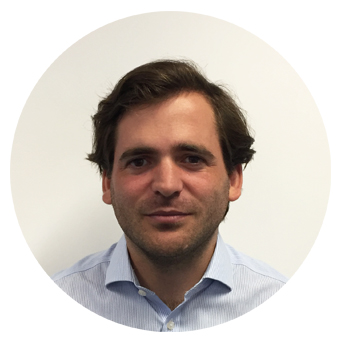 "I would strongly recommend starting with a detailed analysis on why you would like to pursue the programme and how would you be applying your learning into the company. You will have to show your company how they will benefit from you doing the programme. Look into present or future projects that you are, or going to be, involved where the programme will empower you with the specific skills to deliver better outcomes. I would be more than happy to support candidates and discuss the different ways in which they can approach their company!"
If you are interested in getting assistance with approaching your company, please do get in touch with our Recruitment Team with a copy of your CV. We can then assess your suitability for the EMBA-Global programme, and pass your details onto Juan and our Business Development team.