We are delighted to introduce you to the Black in Business Club (BiB), who will be joined by the LBS Africa Club. Members from our BiB and Africa Club communities will discuss our students' journeys to business school, their experience during LBS, and the challenges and celebrations of being Black and/or African in the business world.
Belonging at LBS – Introducing the Black in Business Club
Monday 6 December 2021, 12.00 – 13.00 GMT

After the panel, the Recruitment & Admissions team will provide insights on how to be a stand-out applicant. You will also have the opportunity to ask questions to all of our speakers.
---
Meet our panel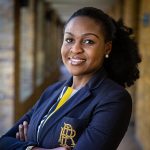 Dami Onabowale, MBA2022
Dami is an MBA 2022 at LBS. She graduated with a law degree from Durham University and trained and qualified as a solicitor with Herbert Smith Freehills. She spent 18 months working in London and another two years in Paris. Whilst in Paris, she specialised as a banking and finance lawyer and has advised the largest French banks on international financing transactions, often with African borrowers.
Dami completed pre-MBA internships at PwC Nigeria and Vesta Healthcare Partner before commencing on the MBA. During the summer of her first year, she completed an internship with Eva Health Technologies and is currently exploring the impact investing space. Dami is a Student Ambassador and is on the Executive Committee of the LBS Africa Club, and active within other clubs. Outside of class, she enjoys hosting, travel and outdoor activities, in particular hiking and tennis, as well as meeting people from different cultural backgrounds.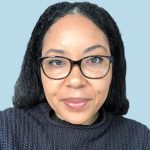 Alissa Del Toro, MBA2023
Alissa is the Chief of Staff of the Black in Business Club and a part of the Growth Events: New Series Development team for the Entrepreneurship Club at London Business School. She holds a BS in Biomedical Engineering from Cornell University and has worked over the past several years to establish herself as a global changemaker in the social innovation space. With roles ranging from Product Manager to COO, she has seen tech from a multitude of angles and industries and intends to play a role in shaping a more diverse, inclusive, and therefore, impactful venture ecosystem.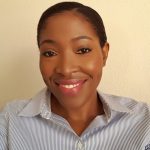 Nicolette Bell, MiFFT2022
Nicolette Bell is a Masters in Finance candidate at the London Business school and the Senior VP of the Mental Health team in the Wellbeing club. She has a BSc in Actuarial Science from the University of the West Indies and has worked in the asset management industry in Barbados for over 5 years. In her previous role she worked on designing and building out the Caribbean's first renewable energy mutual fund.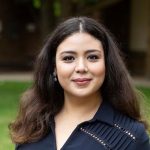 Maryama Moujahid, Sloan2021
Maryama is a Sloan 2021 at LBS. Originally from Essaouira, in southern Morocco, Maryama was fortunate to grow up near the ocean. After completing her engineering and business studies, she relocated from Morocco to Paris, progressing to Program Purchasing Leader in Faurecia Interior Systems, a global leader in automotive technology. Boosting her professional profile, Maryama joined Valeo, a world leader in vehicle electrification, and landed strategic and business development leadership positions in France and Japan. As an advocate of transformational change, she champions initiatives that enable organisations to rapidly pivot and shift direction, spanning people, process and technology.
Always seeking personal development, she has many impressive academic credentials, currently studying for a Sloan Masters in Leadership and Strategy at London Business School, where she is the elected co- president of the Africa Club.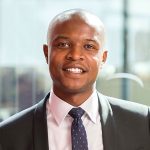 Kuda Korovedzai, MiFPT2022
Kuda is a Masters in Finance (MIF) 2022 (Part-Time) candidate at LBS. Kuda was born and raised in Harare, Zimbabwe. He pursued his undergraduate studies in South Africa at the University of Cape Town, where he graduated with a Bachelor of Business Science in Finance and Accounting. He is a CFA Charterholder and Chartered Accountant.
Kuda began his career as an auditor in South Africa, where he spent three years covering the mining and consumer goods sector. He gained extensive experience in working with founder-led businesses and managing client relationships. Before joining London Business School, he worked as a valuations supervisor at a London-based accounting and business advisory firm. In his role, he gained experience in performing business, financial reporting, portfolio and tax valuations across Europe.
He is currently based in London working as an investment associate at a private equity fund that focuses on mid-market companies in sub-Saharan Africa.