by Peter Johnson, Senior Recruitment and Admissions Manager, MiF
The Out in Business (OiB) Club at LBS represents the LGBTQ+ community at the School.
OiB is one of the strongest and most active clubs on campus and a real tribute to the School's diversity. It provides an invaluable professional, social and support network for students, alumni, faculty and staff.
OiB is hosting a Webinar for LGBTQ+ applicants, which will take place on Wednesday 6 February 13.00-14.00 London time.  You can see more information about this and sign up here.
During the webinar Allie Fleder (MBA 2019, the OiB Club President), Siffrein Diana (MiM 2019) and Peter Johnson (Senior Admissions Manager, MiF) will discuss all the initiatives the Out in Business club arranges on and off campus to promote diversity and LGBTQ+ inclusion.  There will be plenty of time for Q+A.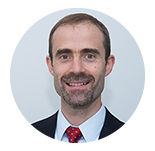 "At LBS, we embrace the many dimensions of the diversity of our community. We aspire to enable every individual to feel welcome and be their best. Guided by the research of our faculty, and fuelled by the energy of our entire community, we strive to be an inspiring example of inclusion. I am proud of the contribution of the Out in Business Club to shifting gear on inclusion."
 – François Ortalo-Magné, Dean, London Business School
More information about the Out in Business club can be found here.