by Mayank Singhal, Stephen Choi and Kasper Hellberg, MBA 2019
Being a part of the LBS community helped us build Lets Branch, a product that aims to make it fun and easy to build stronger relationships.
Stephen, US born and raised in Korea, first met Mayank, New Zealand born and raised in the US, a few months before enrolling at London Business School. Mayank developed Deloitte's global blockchain practice and Stephen wanted to learn more about the topic. So they started chatting.
Kasper, a European nomad born and raised in Norway, started hanging out after both of them were placed in the same MBA stream. They were also assigned to sit next to each other – the power of serendipity! Funnily enough, Kasper was also interested in learning more about blockchain.
In the fall of last year, ConsenSys hosted a blockchain case competition at LBS. All of us got connected and decided to enroll. Mayank suggested a digital business card idea that he had been mulling over for a few years.
Initially, we just wanted to experiment with the idea; however, as we realised that we had lost touch with a lot of friends as our global networks grew, we decided to refine our vision. After all, we want to stay close to the amazing people we have met at LBS after graduation (even if some of us move to different places around the world)!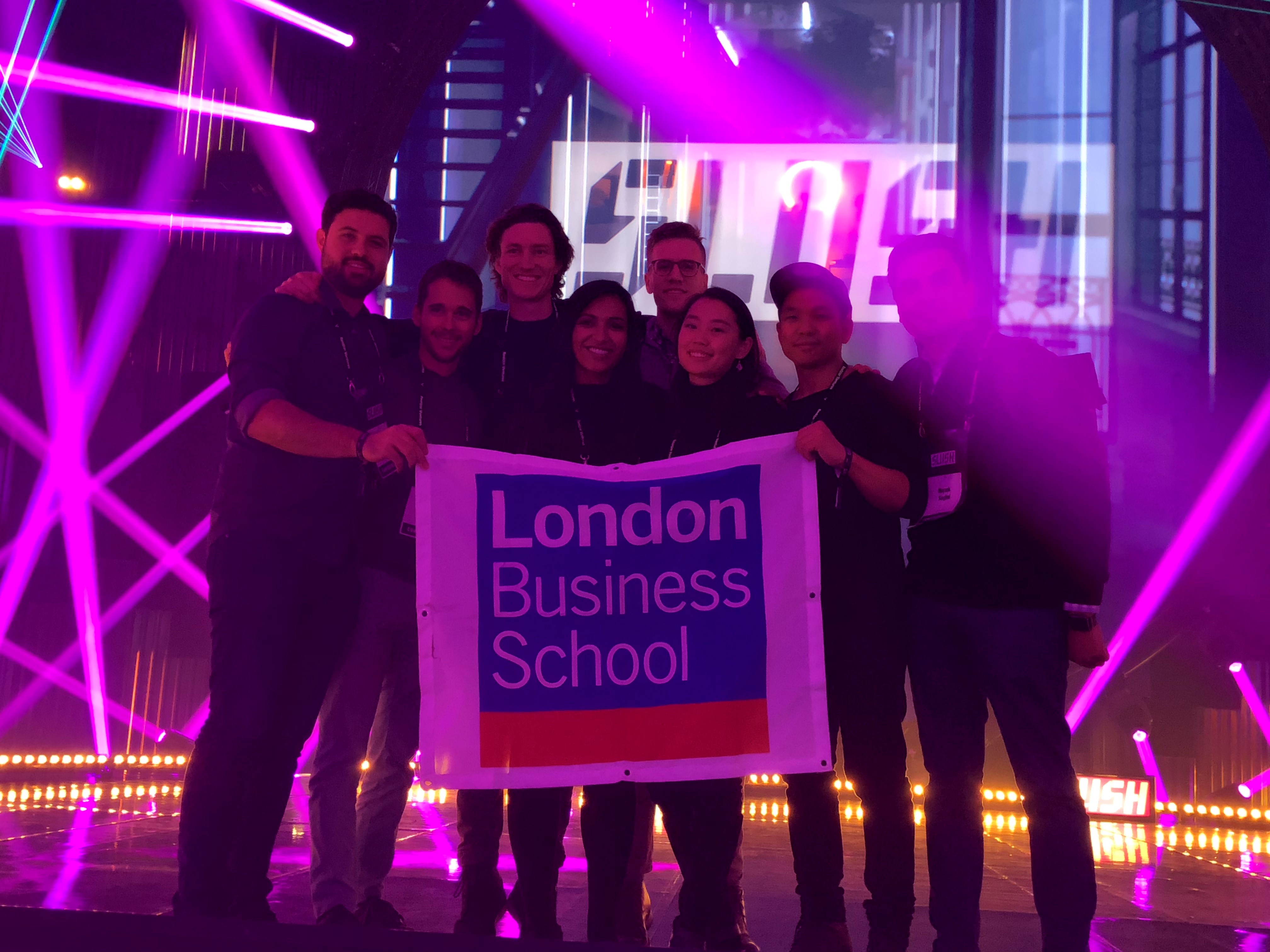 Thanks to the Entrepreneurship Club, we found out about the Slush conference (tagline: "Nothing normal ever changed a damn thing") in Helsinki. We had an amazing time!
For example, at an afterparty, we pitched our initial idea to a group of investors and they loved our vision. They even recorded the entire pitch at the crowded bar at 3am, and invited us to formally pitch to them the next day.
This experience gave us the confidence that we could actually keep on pursuing this idea. Using this momentum, we enrolled in the Entrepreneurship Club's Launchpad Programme, which was the perfect opportunity to help us refine our idea and develop a target timeline. As soon as we knew what to build, we were able to hire a web developer to build our product.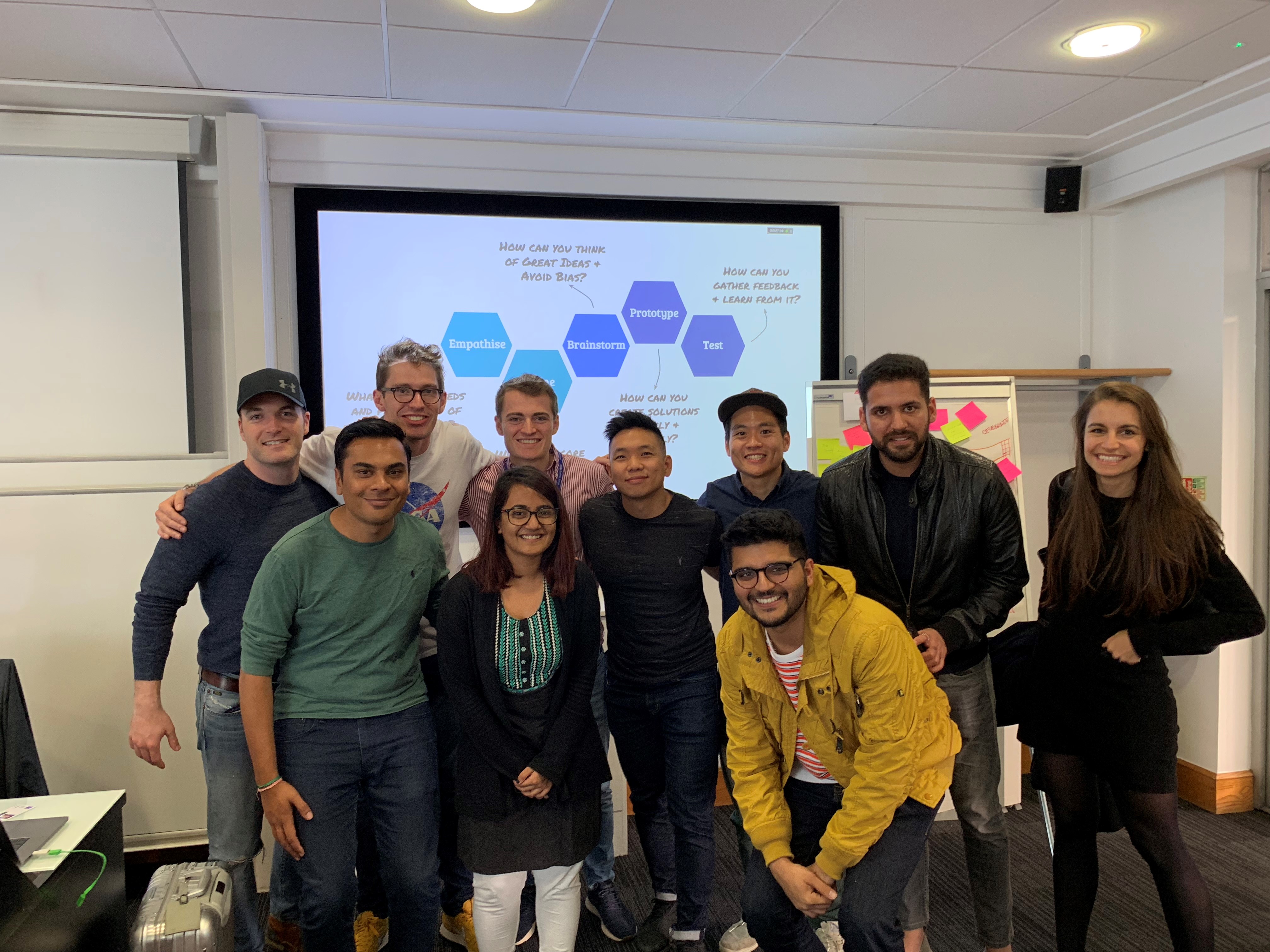 Over the last six months, the Lets Branch team worked tirelessly to bring our initial MVP to life. Unlike our initial misconceptions of Product (e.g. build your product in a vacuum and then release it to your users), the Marketing Core course helped us realise the importance of incorporating customer feedback when prototyping new features. With this in mind, two classmates with a design thinking background led an interactive workshop that helped our users envision their dream features.
Being part of a global MBA community that is so open to sharing ideas and feedback is critical – without it, we could build the wrong product.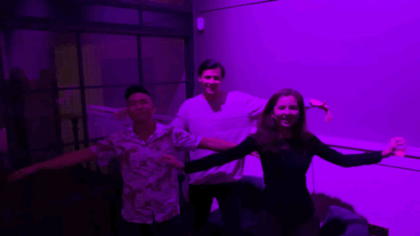 Since the launch, we have continued to be humbled by the support our classmates have given us. Approximately 30% of current LBS students are already on the platform! Every time a friend sees all of us on-campus, they ask "Are you Branching?" A few of our classmates even created a 'Branch dance', which aligns with our vision to create a world where building meaningful relationships is fun, easy and exciting.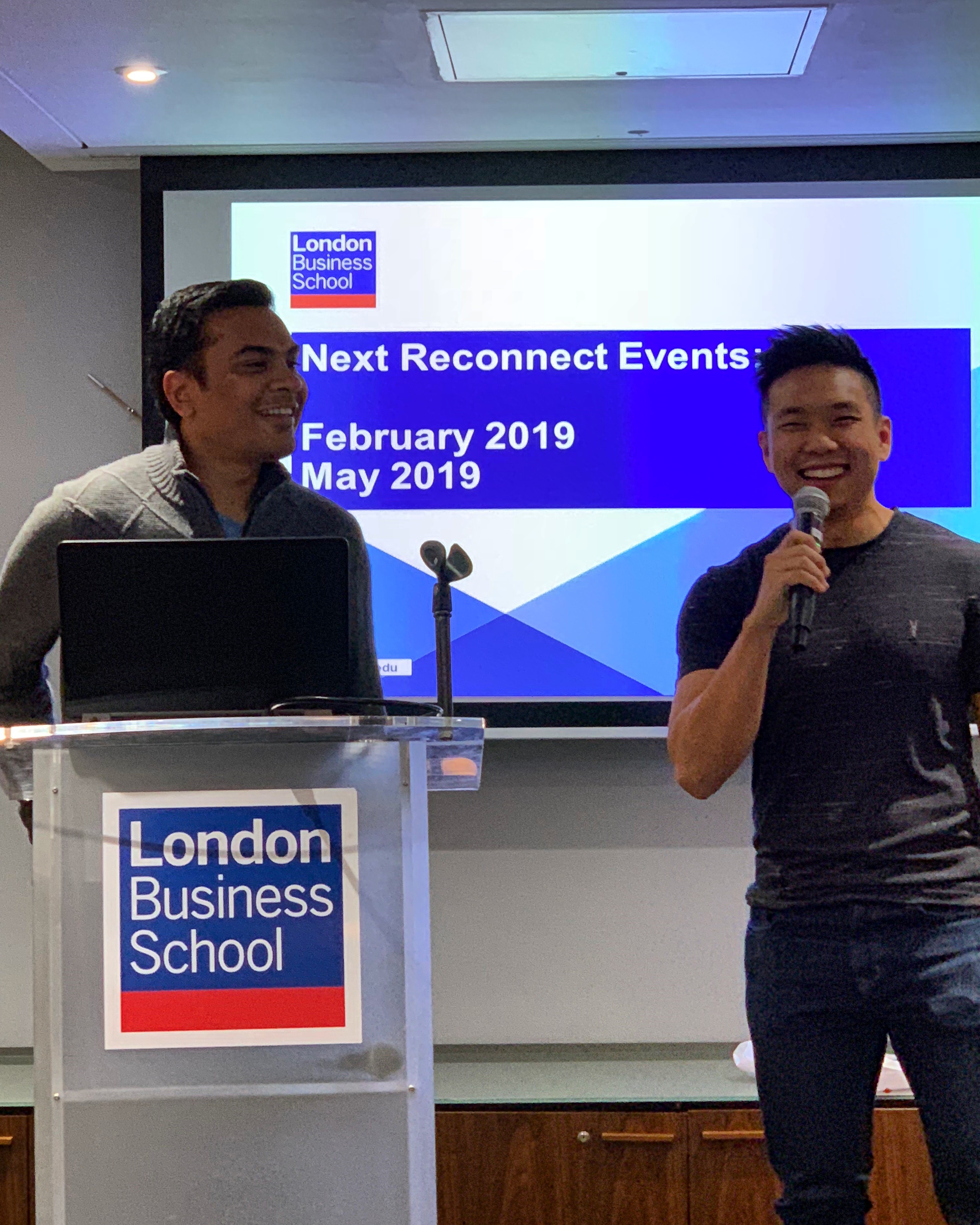 Looking forward, we will continue to utilise the various LBS resources available to us as we look to expand to additional college campuses. Mayank, for instance, realised that he needed to build his understanding of growing and financing tech businesses, and enrolled within the school's upcoming Financing the Entrepreneurial Business and New Technology Ventures courses. Stephen established an extensive network at LBS that has allowed us to take part in a number of events, including the annual LBS Sloan Entrepreneur Summit, and identify partnership opportunities. Kasper, being a vocal participant in class lectures, worked tirelessly to get a number of distinguished LBS professors to advise us for our pivotal upcoming growth phase.
When we head back to this year's Slush conference in Helsinki, we'll reflect on the incredible year the Lets Branch team has had. Thanks to London Business School, we'll be a startup officially at Slush! With a product in-hand, and a goal to fundraise.
Follow us on Instagram @letsbranch and join our mission.