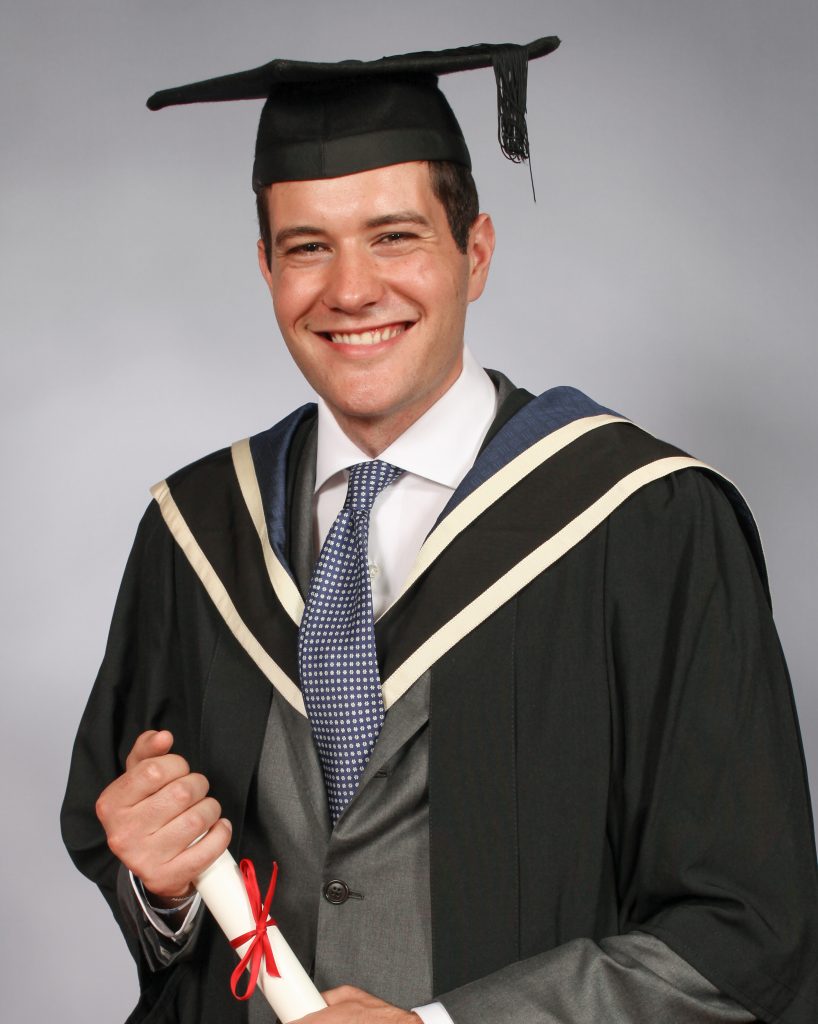 by Umberto Lobina, MiM2018
Two years ago, I had the opportunity to undertake the Masters in Management (MiM) at LBS. I chose this university as it provides a challenging, real-world learning environment, providing a multitude of cultural, professional and international perspectives.
I had completed my Bachelor degree in Business Administration at Milan's Bocconi University and gained different experiences, such as a volunteering project in the South of India, an exchange programme in Hong Kong, a three-month project scouting new technologies for a fashion retailer in the San Francisco Bay Area, and the launch of a social media start-up. I was then looking for a programme to harness these life and professional experiences, allowing me to connect the dots and prepare for the next stage of my life. For this reason, the MiM programme at LBS seemed to be the most logical choice.
Studying at LBS has been the experience of a lifetime. I had the opportunity to live in one of the most connected and astonishingly fast-paced cities in the world. During this short but intense year, I have acquired management techniques, industry insights and soft skills. Overall the three key lessons from my time at London Business School are:
1. Collaborate in a truly international environment
As LBS is characterised by a truly multicultural environment, I had the opportunity to meet people from all over the world with diverse backgrounds and experiences but who shared the same interests and ambitions. From the beginning, I was positively surprised by all my classmates with whom I shared the same passion for financial studies. They taught me to be open to every mindset and opinion and always question my thinking in a critical way. Today, I work as a consultant and I regularly interact with clients and colleagues who always have different backgrounds to mine. Thanks to the LBS experience, I'm able to embrace this diversity and transform it into a strength to increase impact in every situation.
2. Harness the power of networking
LBS is known for its extensive and powerful network, however it's very hard to understand this concept without experiencing it. For this reason, I will try to make this concept more practical by providing you with some introspective thoughts:
Imagine spending every lunch break for the last 9 months with people who constantly challenge your way of thinking and ambitions.
Imagine having teachers within your academic body who are CEO's or Managing directors of leading companies in the industries.
Imagine travelling around the world with MBA graduates that have worked for the firm you have just applied for.
Imagine meeting an executive at the university canteen that works for your dream company and will participate in your next class.
All the above points are a possible scenarios you could find yourself in when studying at LBS. This powerful network and sense of belonging to the LBS community will continue also after completing your studies as you will always be part of the LBS alumni community who will always help and support you.
3. Delve into the rigor and relevance of elective courses
We had the most qualified and professional academic body, who are also industry experts. They equipped us with practical skills to operate in today's ever changing business environment with a unique learning approach. Among all the courses I attended throughout my Master's programme, the Luxury and Strategy course taught by professor Stefano Turconi had the deepest impact, both in terms of applying strategy models and frameworks to real-world cases, as well as expanding my network with valuable connections of senior industry experts and, thus, reinforcing my commitment to work (albeit as a consultant) in the luxury industry. As an alumnus of the London Business School I'm honored to be part of such an institution and I'm a supporter of the positive impact that LBS has on your personal and professional growth.