By Hiren Chandaria, Sloan2019 and Neha Chandaria
LBS Sloan 2019 Fellow Hiren Chandaria and his partner Neha Chandaria, describe their experience of moving to London and share their hints and tips.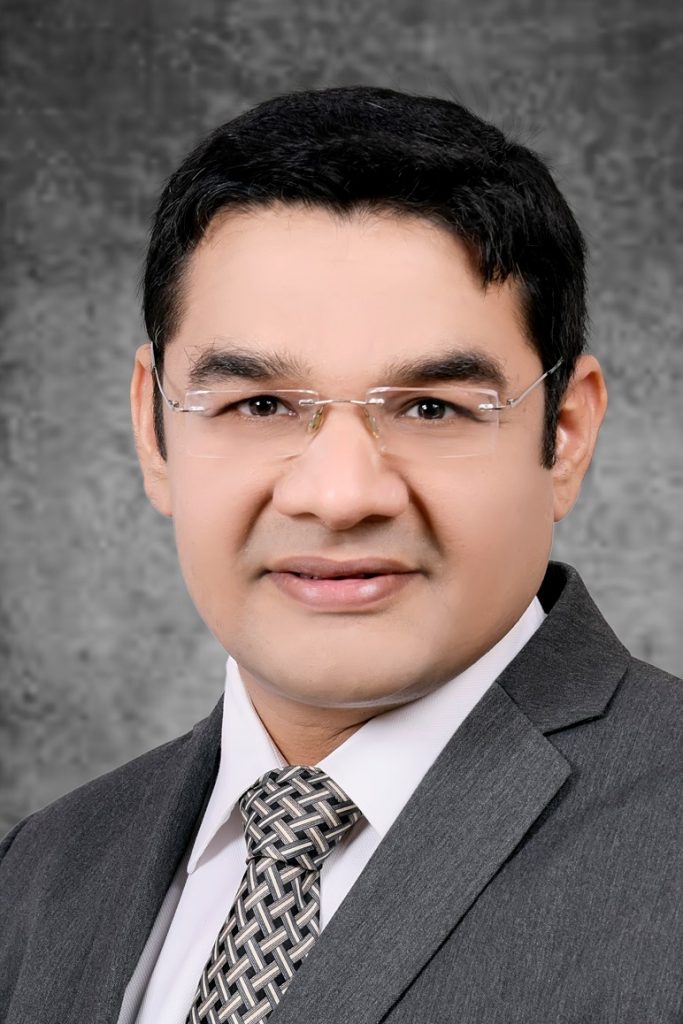 Hiren Chandaria
What was your professional background before joining LBS?
Prior to joining LBS I had a varied career, from working in commodity investment for 15 years to becoming a Fund Manager at one of the largest Asset Management businesses in India. One of the funds I managed during my career went on to become the best performing fund globally.
Why did you choose the LBS Sloan programme?
Before investing time and money, and moving my family, I spoke with my friends who had attended other masters programmes to make sure it was the right move for me. After attending information events at many different business schools, I realised that I would benefit most from learning alongside a more experienced cohort. The LBS Sloan programme was the programme that stood out the most to me. I wanted a programme that I could become fully immersed in, and I liked the programme's full-time structure.
At my experience level, the best way to find a job is to network and meet people. Living and studying in London felt the best way to do that, and coupled with the Sloan cohort, I knew I would be meeting industry leaders in my lectures and around campus.
Lastly, LBS is a truly global institution with strong brand recognition and a vast network that I can tap into. I was also keen to use this to my advantage by adding new people to my network from regions I haven't worked in before. All of the reasons listed above contributed to my decision to join the Sloan, as it felt like the right fit for me.
Tell us about your move to London. Were there any challenges? Are there are any practical tips that you would like to share?
For me enrolling on a programme was a family decision. My partner is an artist, and I had a son, who was 6 years old at the time. London was an obvious choice because my partner could work full-time while I study and my son would have options of good English speaking schools in London. 
For people who are moving to the UK, below are my top tips to make the transition easier.
Finding somewhere to live
Finding a residential property and opening a bank account in London was trickier than I first anticipated, as a few of the properties I liked were not available for students. Identify a few areas where you want to stay before arriving in London.
For me, the main considerations were nearby schools with good Ofsted ratings for children and travel time to LBS. Research these before coming to London.
You will need to open a bank account to be able to get a property. LBS can help with getting a bank account set up.
National insurance, driving and Visas
Once you start the programme, apply for national insurance (tax) as it is required if you are getting into a paid employment.
If your driving licence is not valid here or you can't convert to a UK driving licence, then most people would be eligible to drive on their home country's driving licence for 1 year. If that is the case, then buy a car and take a driving test at the earliest convenience otherwise, getting a driving license becomes a very expensive and time-consuming affair. 
If you require a Visa to come to the UK, you need to get one that does

not

require sponsorship from the employer. Depending on the employer, sponsorship for a visa reduces your negotiation power. My partner and I both managed to get the Global Talent Visa and that really helped us to focus on finding an appropriate work opportunity in the UK.
Which Faculty and courses impressed you during your time on the programme?
I really enjoyed the class discussion facilitated by a few of the worlds top faculties. I really liked– Andrew Scott's The Global Corporate Agenda and I was surprised to know that most of us are likely to live for 90 years. That realisation changed the life plan for many of us. Niro Sivanathan gave a superb perspective on Negotiation & Bargaining and gave us a few ground rules that would make us idiot-proof. Herminia Ibarra subtly made many of us realise the softer aspects of leadership and its importance in real life. Strategic Innovation by Costas Markides gave an excellent perspective on innovation to build a leadership position.
For those who are interested in starting a new business, Rupert Merson's New Venture Development is a must-attend. Lastly, converting data into intelligence is the biggest differentiator and Nicos Savva did a wonderful job explaining that.
There are so many other great courses, but these were the ones I found the most interesting and aligned to my personal interests.
Did you get involved in any LBS Clubs or take on a Club leadership role?
I was lucky to join many clubs on campus and really enjoyed the vibrant interactions with club members and speakers. At times FOMO (fear of missing out) hit me, as there were many events to choose from on any given day.
I was the President of the Commodities Club, and during my time I had the opportunities to organise a few events that were successful. Additionally, it gave me so many opportunities to work with students from other programmes, but also to create long-standing professional relationships and expand my network.
Tell us about the networking opportunities that were available to you.
There were many opportunities to network during my time at LBS. There were more formal networking events organised by LBS, but more casual ways to network such as joining a club or other social gatherings. It was during those social events that I met some LBS alumni who actually helped me secure job opportunities in the future. Whether it was faculty or alumni, everyone was always very helpful if I had questions or needed help in finding a job.
How has the Sloan programme transformed your career?
The breadth of electives I took not only helped expand my business knowledge, but also created a great camaraderie with people with diverse backgrounds and helped me make some very good friends. The class discussion was always really interesting and helped me to understand crucial aspects of managing a company, starting your own venture and working for a start-up or a conglomerate. In addition to this, the Sloan brand helped me open many doors because it is held in high regard amongst the global business community.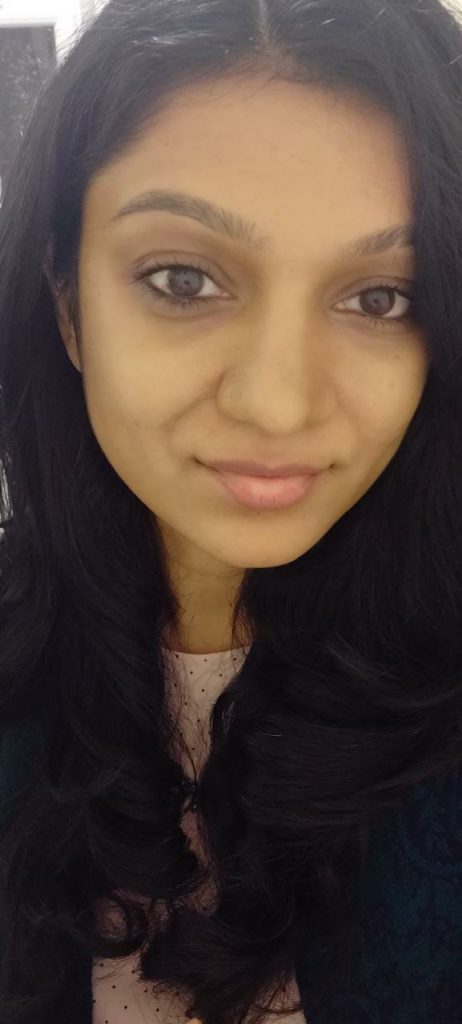 Neha Chandaria
Tell us about your move to London from a partner's perspective?
It was a big move, considering I had to leave my well-settled job in Mumbai, and start from scratch in a new country.
The enticing point as a partner to move to London is a work visa. Being a working professional my entire life, it would have been difficult to move to London if I was not allowed to pursue work on a partner visa. I was fortunate enough to get a job in 6 months of moving to London, in the field (art sector) I wanted to work in.
What were you most anxious about? What were you most excited about?
There was a little anxiety in terms of how well my son (he was 6 years old when we moved to London) would settle into a new life in London, new school, but luckily everything went smoothly for him too. In fact, he was the quickest amongst the three of us to adjust to this change! For me, I was most excited about moving to a city that has so many opportunities for artists and art professionals. I was also excited about meeting people from all over the world through various LBS clubs that were also open to partners.
How engaged were you with the LBS Partner's Club?
I was very engaged, I was one of the committee members for the club, hosted a couple of art programmes for families at LBS and represented the partners club in one of the opening events for new year groups. I loved meeting amazing people through this forum. Apart from the partners club I also enjoyed exploring activities at the Art and Business Club for which I was also called to do an art workshop for students, alumni and staff of LBS.
How has being in London impacted your own career?
It has brought a lot of new horizons to explore in my career as an artist and art educator. It's been over two and half years now since I started working at an art studio in London at a youth zone, and I have enjoyed every single moment of it. I did a couple of art exhibitions, and I am getting a good response for my artwork. I am endorsed as an Exceptional/Global talent by the arts council England to live and work in the art sector in the UK. Now London is a home away from home.

To find out more about the requirements for moving to London, please visit our website.