From spearheading volunteering initiatives to playing a crucial role on the NHS front line, LBS students are demonstrating the power of the School community in times of crisis. We shine the spotlight on some of the great work taking place in the midst of the coronavirus pandemic.
1. Helping small businesses across London and the South-East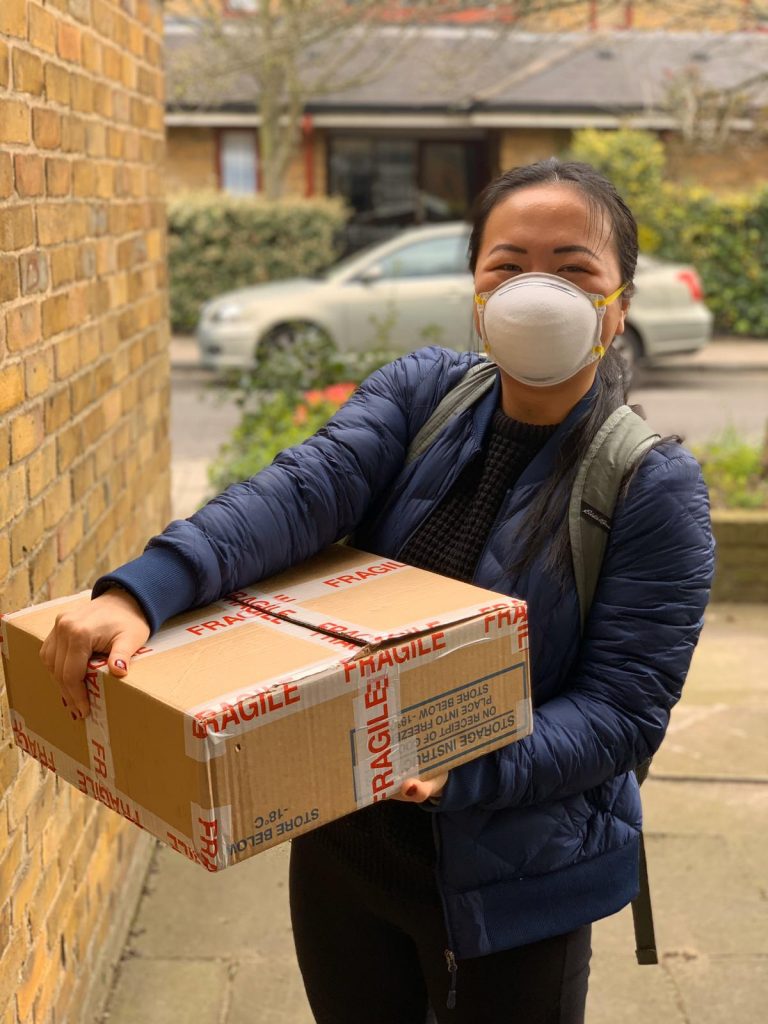 For MBA2021 student Rebecca Hill, the coronavirus pandemic has inspired a new project: the LBS Small Business Initiative. This volunteer-led enterprise is designed to help SMEs in London and the South-East adapt to changing market conditions.
"The Initiative involves matching up student volunteers with SMEs on a wide variety of short-term projects," Rebecca explains. "So far, projects have ranged from cash flow management and business model pivots to re-thinking marketing strategies to better engage customers with relevant content. We've seen an overwhelming show of hands from the LBS community to support the initiative with students, staff and faculty signing up to volunteer."
So far, the Small Business Initiative is working with 10 SMEs, including a children's clothing boutique, a Pilates studio and a South London brewery – but Rebecca plans to scale up in the coming weeks.
"Given that one of our strengths as a community is how international we are, we hope to be able to roll out the initiative through LBS students back in their home countries to other regions around the world. The aim is to help SMEs beyond London and the UK very soon."
2. Supporting local communities through the LBS COVID-19 Volunteering Group
In the wake of the pandemic, MBA2021 students Stacy Sawin and Vinay Muttineni identified an urgent need to help out in their local communities in London – primarily in Marylebone, Paddington and St John's Wood.
Aware that many LBS students were also eager to dedicate their time and skills to helping those in need, they came up with an idea: the LBS COVID-19 Volunteer Group, an initiative that mobilises LBS students to help those most affected in the local community.
The Group focuses on six key areas: community outreach, support for foodbanks and homeless shelters, projects to support small businesses, fundraising, and the delivery of baked goods to NHS hospitals.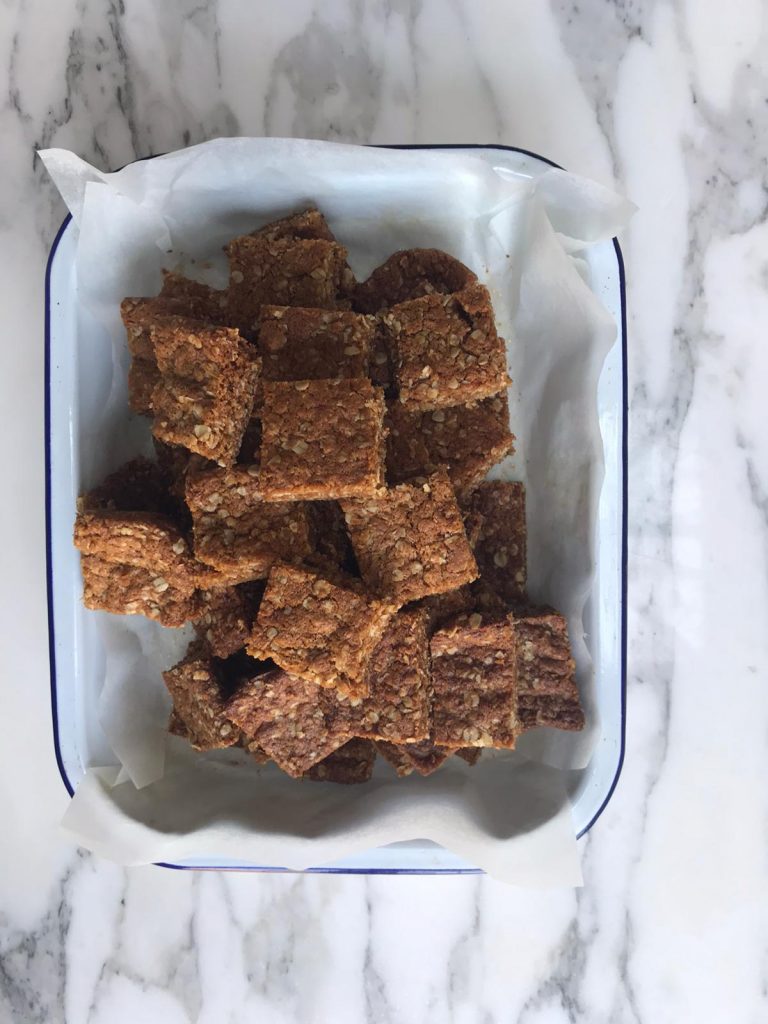 "The initiatives have seen significant uptake among enthusiastic LBS students – more than 150 students have signed up already," says MBA2021 student Marlitt Urnauer, who oversees social media for the project. "Over the past days, David Jones has been in contact with UK prisons and has worked with Executive MBA student Dr Kumar at HM Prison Thameside to donate more than 1,000 kg of fresh food to the FareShare fresh food programme."
In total, 20 volunteers have also baked and delivered homemade treats to St Mary's Hospital and UCL Hospital to show their appreciation for NHS staff. These delicious deliveries, which include banana bread, chocolate muffins, brownies, quiches and more, will continue on a weekly basis.
Going forward, the LBS COVID-19 Volunteer Group will be open to LBS faculty and staff, which will allow for improved and expanded support of local communities, as well as the Small Businesses Initiative.
3. Taking the annual China Business Forum online – for the first time in its nine-year history
MBA2021 students Gaby Wu and Yan Hou encountered a huge and unprecedented challenge when organising this year's China Business Forum (CBF). The London-based event, which normally attracts world-renowned speakers and more than 300 attendees, is due to take place in May – but Gaby and Yan realised in early March that a physical event wouldn't be possible.
"The situation forced the China Club to respond in an agile way," explains Gaby. "In January, when COVID-19 broke out in China, we were struggling to find speakers who'd be able to fly to London due to travel restrictions. At the end of February, it was even tougher because outbreaks of the disease were being reported elsewhere. Travel became difficult for European speakers as well."
In early March, they made the decision to move the event online – something unprecedented in the history of LBS student-led flagship conferences. "The decision to pivot to an online event wasn't an easy one," says Yan. "It requires the transition of the entire event format – we've had to re-design our event agenda, re-confirm speakers and employ new marketing tactics. But we've learnt a huge amount in the process. The theme for this year's CBF is 'From Stumbling Blocks to Stepping Stones' and this chimes with how we've responded to the crisis. In our opinion, every difficulty is really just another opportunity to grow."
4. Hosting online student quizzes (and raising money for charity in the process)
For President of the Debate & Public Speaking Club David Jones MBA2020, the shift to running club events online was a learning experience in itself. Since March, he has hosted online comedy coaching, public speaking training and formal debate practice – and is already planning to run an international comedy showcase with celebrity guests like Eddie Izzard.
"The most important thing is choosing the right platform," he says. "For the comedy training, we used Twitch to begin with. It allows users to share a lot on the screen simultaneously – but it was complicated to set up and had a lot of technical problems. Zoom has been the best option thus far – the professional version allows for 300 people, as well as breakout rooms."
Almost 100 students signed up to the comedy lessons, and to keep attendees engaged David makes his events as interactive as possible, with quizzes, polls and Q&As in the first 10 minutes. For maximum engagement with a geographically scattered audience, energy and enthusiasm are vital. "In our first pub quiz, in March, the challenge that people most enjoyed was around how to make a giraffe from items in their house. Sometimes the silliest things have the biggest impact – that quiz, which attracted more than 200 attendees, helped us raise more than £2,000 for the UK Trussell Trust."
5. Shining a light on global health inequalities
For MBA2020 student Dr Faheem Ahmed – a physician, entrepreneur and investor – the pandemic has brought his life's work on health inequity to the fore. In a recent op-ed published in The Lancet, he and three others explored why COVID-19 has disproportionately impacted lower socio-economic groups.
"Poor populations lacking access to health services in normal circumstances are left most vulnerable during times of crisis," they write. "As government bailout programmes continue to prioritise industry, scarce resources and funding allocation decisions must aim to reduce inequities rather than exacerbate them." Ahead of the G20 Summit in November, the authors supported the call for world leaders to take action in tackling the twin health and economic crises that threaten developing countries.
As well as advising NHS and WHO policymakers, Faheem has balanced his MBA studies with his clinical responsibilities as a doctor in the Emergency Department. "With graduation on the horizon and a dream VC role lined up in the US, I envisaged an entirely different scenario to the one I am in now," he says. "Like for many of my colleagues, this pandemic has turned my plans on its head – but I am grateful to play a small part in one of the biggest challenges of our time."
6. Playing a key role on the NHS front line
"It's safe to say that 2020 has not turned out quite as expected for our Global Masters in Management (GMiM) cohort," admits GMiM2020 student Julia Cockcroft. "Until January, I'd been living and studying in Shanghai and although COVID-19 meant I had to leave earlier than expected, I was thankful to be able finish the programme remotely in the UK."
Having arrived back in January, Julia felt a little lost as to how to spend her time: the graduate scheme she's due to join doesn't begin until August. "Multiple family members across the country working for the NHS had mentioned to me how short-staffed hospitals and care homes were becoming due to employees self-isolating," she explains. "The added pressure of the NHS opening new hospitals across the country required a huge increase in temporary workers."
With no experience in healthcare herself, Julia was surprised to learn that the roles needing to be filled most urgently were healthcare assistants (HCA) roles – so she quickly put forward her application.
"I've now been working as a HCA with the NHS Essex Partnership University Hospitals Trust (EPUT) and a local care home for just over a week. Responsibilities include helping to feed and care for patients and supporting senior staff in their duties.
"Right now, hospitals and care homes have had to ban visitors, and we've been doing all we can to support patients through a potentially very confusing and lonely time. I'm learning so much every day – I doubt I'll ever work in a role that requires me to develop my skills in building trust, communication and teamwork quite as rapidly as this one. It's challenging but totally rewarding."