by Julia Müller-Kemler, MiM 2019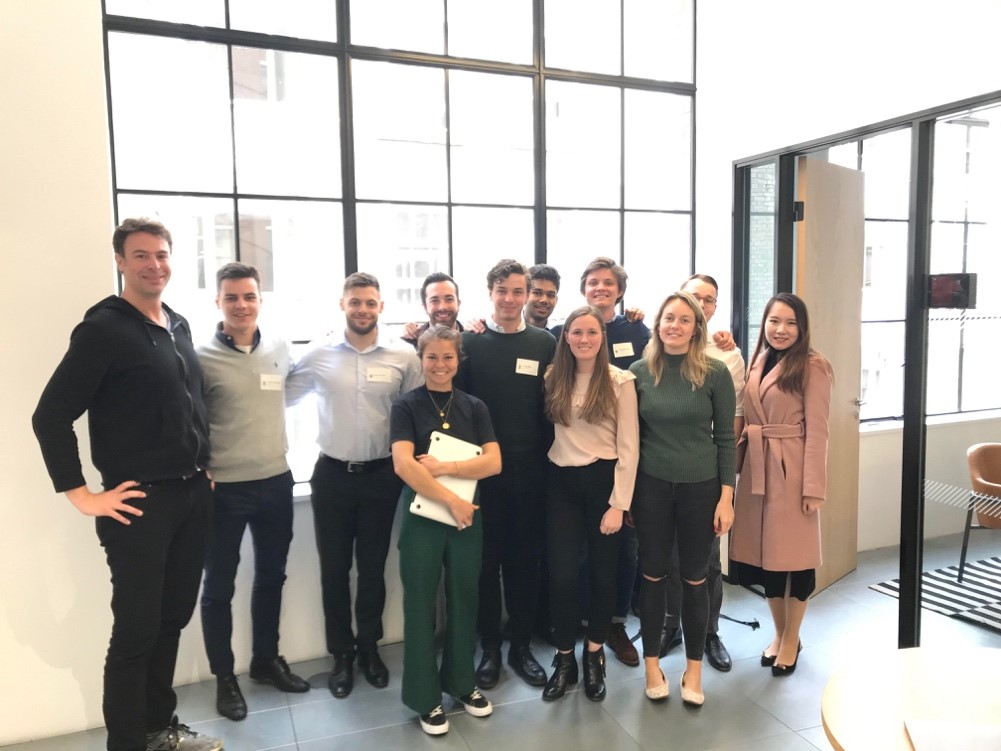 Desolenator is a London-based start-up with the vision to make a dent in the global drinking water crisis. This is to be realised with their innovative "Desolenator" devices that use 100% solar power for purifying seawater and contaminated water into potable. By increasing the efficiency of energy collected from solar panels, they can offer high quality drinking water at a low cost and on a large scale.
LondonLAB gave me, working with 11 of my classmates, the opportunity to help Desolenator map their opportunity in a key commercial vertical, utilising our individual knowledge bases and experiences. The project was conducted over an eight-week period during which all Masters in Management students worked on consulting-like assignment for clients from different functional areas: Improving Performance and Growing Market Share, New Markets or Products and Responding to and Managing Change. While faculty, Stefano Turconi and Jessica Spungin, accompanied the process from LBS-side with invaluable consultations and workshops, the fact that we were given full responsibility and ownership of the projects really triggered our curiosity and creativity. Driven by this trust and freedom, each team intrinsically strove for delivering strong recommendations to their clients and thereby developed its very own way of working together. As a result, each project was unique not only in terms of the topic and client, but also in terms of its delivery and progression.
Desolenator
Speaking for myself, I was particularly happy to learn that I would be conducting the project with Desolenator for several reasons. First of all, I was convinced by their purpose and sustainability vision and intrigued to see how they potentially will be able to make an impact on the world's water supply. Second, I had never worked in a start-up before and wanted to take this chance to make new experiences within this dynamic and entrepreneurial environment. Lastly, Desolenator sees great potential in the hospitality sector, particularly for islands and in coastal locations. Researching those areas enabled me to connect the project with one of my personal passions: travelling. After successfully finishing the project, I can honestly say that it by far exceeded all of my expectations.
Sustainability
Water is becoming a scarce resource globally and we are privileged to live in a place with access to running fresh water. However, there are many people who are less fortunate. Although I knew about desalination and purification systems before, I was amazed by the opportunity that Desolenator's technology presents to a large variety of users. By focusing on the hospitality industry right now, Desolenator enables hotels to stop purchasing expensive and environmentally harmful plastic bottles of water for their guests. Instead, the growing market for eco-tourism can be catered with fresh water produced on-site with Desolenator's device.
More importantly, discovering the potential of the technology, I believe that the expansive distribution of Desolenator can have a significant impact on the developing world. There is a community model device that has the capacity to supply whole towns with fresh water, as long as they have access to sufficient foul water and solar radiation. In other words, the device can relieve communities of the burden of walking for kilometres to get water and prevent children from becoming sick from contaminated water.
The start-up vibe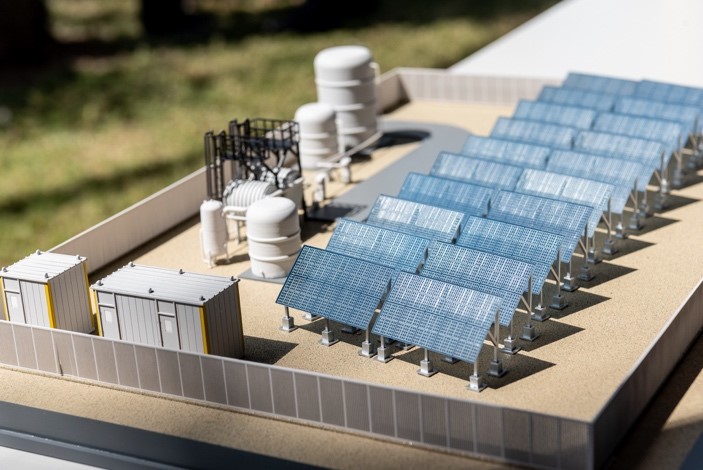 The dedication and conviction of the Desolenator team is extremely impressive, and in fact, contagious. Meeting Alexei, Madeleine and Louise in person and hearing about their story about how Desolenator was founded and how they got to where they are today had a powerful effect on our own commitment to the project. Being used to the business-school-consulting-framework kind of problem-solving, Alexei and his team immediately challenged us to think outside the box. Working closely together with them taught us a lot about how to deal with real-world restrictions and limitations, such as access to information. The combination of our perspectives helped us to create an original approach to our analyses and led us to give practical recommendations in the end.
Personal impact
Not only do I believe that we could make a meaningful impact on Desolenator and the achievement of their vision, I am also convinced that it changed the way I behave myself. Partly, it was great fun researching hotels in stunning coastal regions that I had already been to or would like to visit one day. At the same time, it made me realise how many regions are entirely shaped by tourism. To this end, I have never really been aware of the difference I, as a tourist, can make depending on how I travel. Going forward, this project will definitely have an influence on my next travels, hopefully encountering a Desolenator at one of my destinations soon!