by Laura Bertoldi, MiM 2019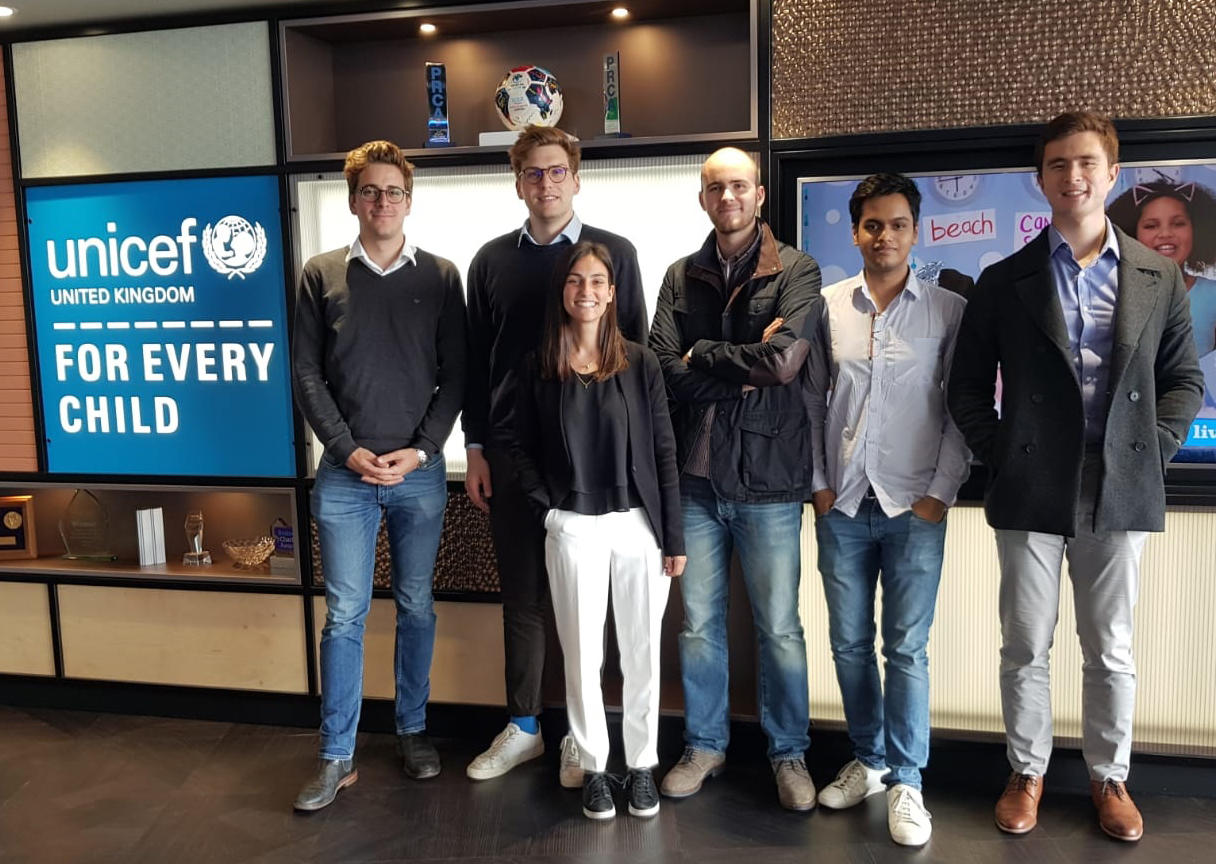 As part of the curriculum of the Masters in Management (MiM) 2019, we took part in LondonLAB, a project with external companies that gives us a feel of the real world. When I saw that Unicef UK was listed between the companies available, I was thrilled: this was one more opportunity to gain insight into the social impact sector.
I was lucky to be selected for the Unicef UK teams, alongside eleven other MiMs. Together, we visited the company's headquarters in Stratford, and were astonished by their amazing views of London's skyline. We received a warm welcome by the project managers, and were briefed on what the project entailed.
What I found most interesting about the way the project was set up was that we were split into two teams, and adopted a "Roman debate" strategy. One team was to argue for the market entry the company was suggesting, and the other against, regardless of individual members' actual opinions.
My team was tasked with justifying why this entry would be beneficial, and how to go about it. Coincidentally, most of us believed this entry should not take place. This led us to look further, expanding on the topics we were given, and find more creative solutions.
On the day of our final presentation, we had a well-researched, extensive and passionate answer for the problem given to us.
Of course, this was also achieved by the commitment of the team to the project. As Unicef's main concern is children's well-being, our goal wasn't the grade, but to create something that could genuinely help others. As such, each member got fully involved with its own area of research, and developed incredible insights.
Working on this project, one of my final ones at LBS, was enriching in several aspects. Firstly, it made me realise how much we have all grown when it comes to working together. We started the year without a clue of how to operate in such diverse teams. Yet eight months later, we had each developed our own mechanisms to ensure the group operated smoothly. And it did.
Secondly, it showed me how much is done for social impact everyday around the UK. Our research involved contacting people working in different charities, and understanding what they do. Listening to these internal perspectives showed me how broad and dynamic these sectors are.
Finally, LondonLAB was a good stepping stone for our transition from Masters students to the real business world. It showed us that we were ready to succeed, no matter what career path we ended up choosing.