by Linden Selby, Senior Admissions Manager, Sloan & EMBA-Global
As we near the end of the admissions year, I've been thinking about our classes, and linking back to their applications and interviews.  The people who stood out in the selection process are almost always the ones who combine a passion and take action.
What does this mean in practice?  Alumnus Marc Jacobs (LBS Sloan 2014) found the diversity of the Sloan class, and the wider LBS community, incredibly stimulating and a challenge. So many perspectives, so many backgrounds, such different approaches to similar issues. This was the seed for his work in Intercultural intelligence and I was thrilled to see that he will be speaking at the conference 'Cultural Intelligence in Business: Driving Success with a Global Mindset' next month.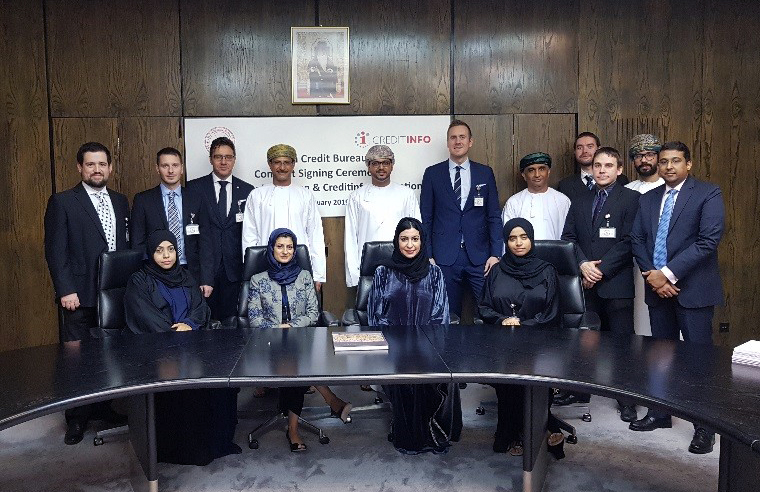 News from our first Omani alumnus, Aadil Al Saadi (Sloan 2015) was equally exciting. He has been appointed by the Board of Governors of the Central Bank of Oman as the Managing Director for Oman Credit & Financial Information Centre. A 3 year strategy launches with a new and innovative approach – and act as a National Databank for Oman. Aadil (centre right in the photo) is shown with the proud team on the signing of the MOU. Aadil has such passion for his work and for his country – he took a group of his classmates on a week long trip to experience the business, culture and insights of his world.
The linking piece is about passion and action. In their applications, it was clear that both Marc and Aadil were people who don't just think (though they are both very smart men) but look for ways to bring ideas to reality.  They participate, they engage, they step up.  And people like this flourish on the LBS Sloan. I'm proud to see all their plans becoming reality.
If you want to kick-start your LBS Sloan application for 2021, we have a number of channels to support you in your choices, from one-to-one coffee chats, class visits, informal CV reviews to discuss your background and goals; and your starting point is to contact our recruitment team. We look forward to hearing from you!