by Sunita Chambore, Student-led Initiatives Manager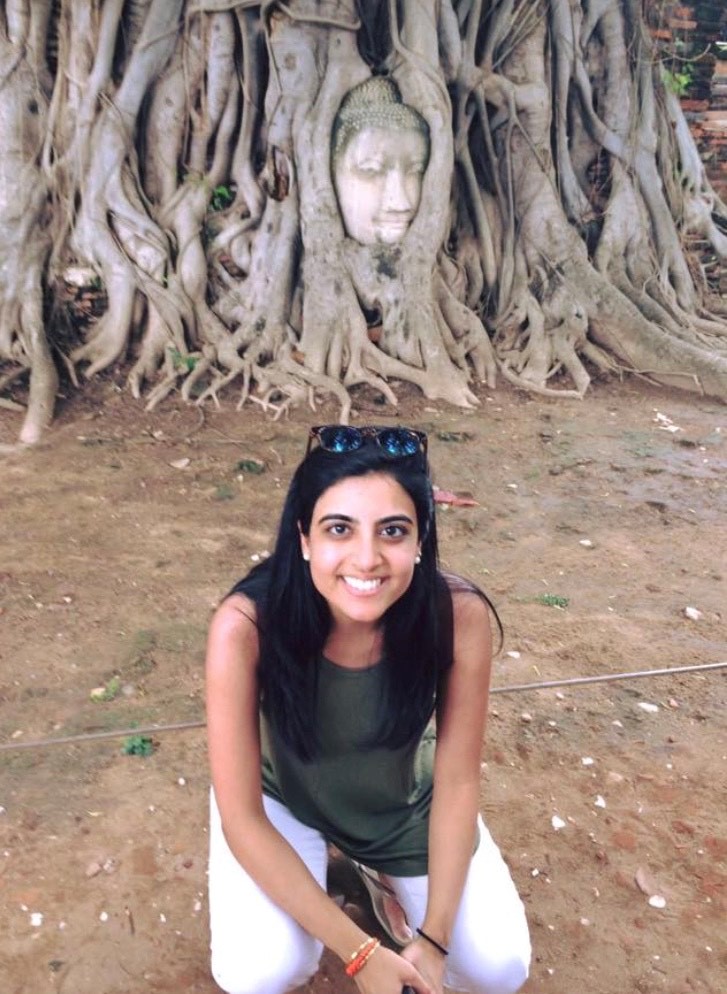 Varuni Mirpuri, MBA2021, has joined the MBA programme from Peru. She has dived into supporting three student clubs that are the closest to her heart. These include the India Club, the Latin America Club and the Women in Business Club; below she shares her experience with us.
You're in the early stages of the first year of your MBA. Please share five words that describe your LBS journey so far.
It's hard to sum up these last two months in only five words, but this journey so far has definitely been unexpected. You come in with an idea of the direction you want to go in. You quickly realise the number of options available to you encourage you to question your initial plans. It has been busy and a little bit overwhelming. Keeping up with classes, career related activities and social events takes time and planning. Exciting, is definitely on top of the list. It has been exciting taking account of all the experiences so far, but also, looking forward to what is to come in the next term. And finally, new. It is common to hear people say that there is no experience like their MBA. I have found this to be true. It is a unique transition and pause from the real world, which makes it different to any other situation one could have lived before.
What were you doing before you started your MBA?
Before LBS, I was in Lima, Peru, working at Credicorp Capital's Investment Banking division. Credicorp Capital is part of Peru's largest financial group. The focus of my work was on Debt Capital Markets transactions. I started my career as a Mergers & Acquisitions Analyst and left as an Associate in the Capital Markets team, after 5 years at the company.
Why LBS for your MBA?
It might sound a little cliché, but LBS was my dream school. My parents are originally from India but immigrated to Peru, which is where I grew up and have had my entire professional experience. I later went on to university in the US. So an obvious choice for me was to pursue my MBA in Europe as it was a region I hadn't lived or worked in before. After talking to several alumni and researching different schools, it was clear that LBS is the most diverse school, in the most exciting city and with a great alumni network. These were the main components that I wanted out of my MBA experience.
You're involved with three big clubs at LBS. Please tell us what attracted you to these in particular.
Having a Peruvian and Indian background, I knew that I wanted to be a part of both the LatAm club and the India club. As soon as the opportunity presented, I got involved in organising the Diwali Party, which is taking place November 8th. On the other hand, I am part of the LatAm Club ExCo because I feel very close to this part of my culture. I know that if I can contribute professionally and personally to a club, it would be this one. Additionally, I am also involved in the Women in Business club as part of the Personal Development team. It is a role that I really look forward to immersing myself in because it is important to me to foster inclusion and empowerment across cultures and gender.
Is there anything students looking to work in Peru should know?
Peru is an amazing country with a lot of diversity, and this is apparent in its geography, people, and most importantly, its food! It is a great place for business because as an emerging country it has attracted a lot of interest from investors from across the world. This is due to its high growth and development relative to its Latin American peers. In the banking industry, we have seen the evolution of the market through more complex transactions with clients across diverse sectors within the Latin America region. This is showing the tendency of the market to become more developed and sophisticated. I would highly recommend the Lima GBE to anyone looking to better understand the business dynamics, the growth and progress that Peru has made.
If you weren't doing an MBA right now, what would you be doing?
I would have moved to a team within Credicorp's microfinance institution. My goal is to work in strategy and development for a microfinance institution. Having a high number of small and medium businesses in Peru makes it the ideal place to immerse oneself in the experience of having direct contact and impact with entrepreneurs.
What or who are you fascinated by at the moment?
At the moment I am fascinated by the people surrounding me! It is unbelievable how diverse their experiences, culture, and backgrounds are. Yet, they are the most humble, intelligent, helpful and successful people I have met.