by Dr Faheem Ahmed, MBA2020 Candidate and SARI Scholar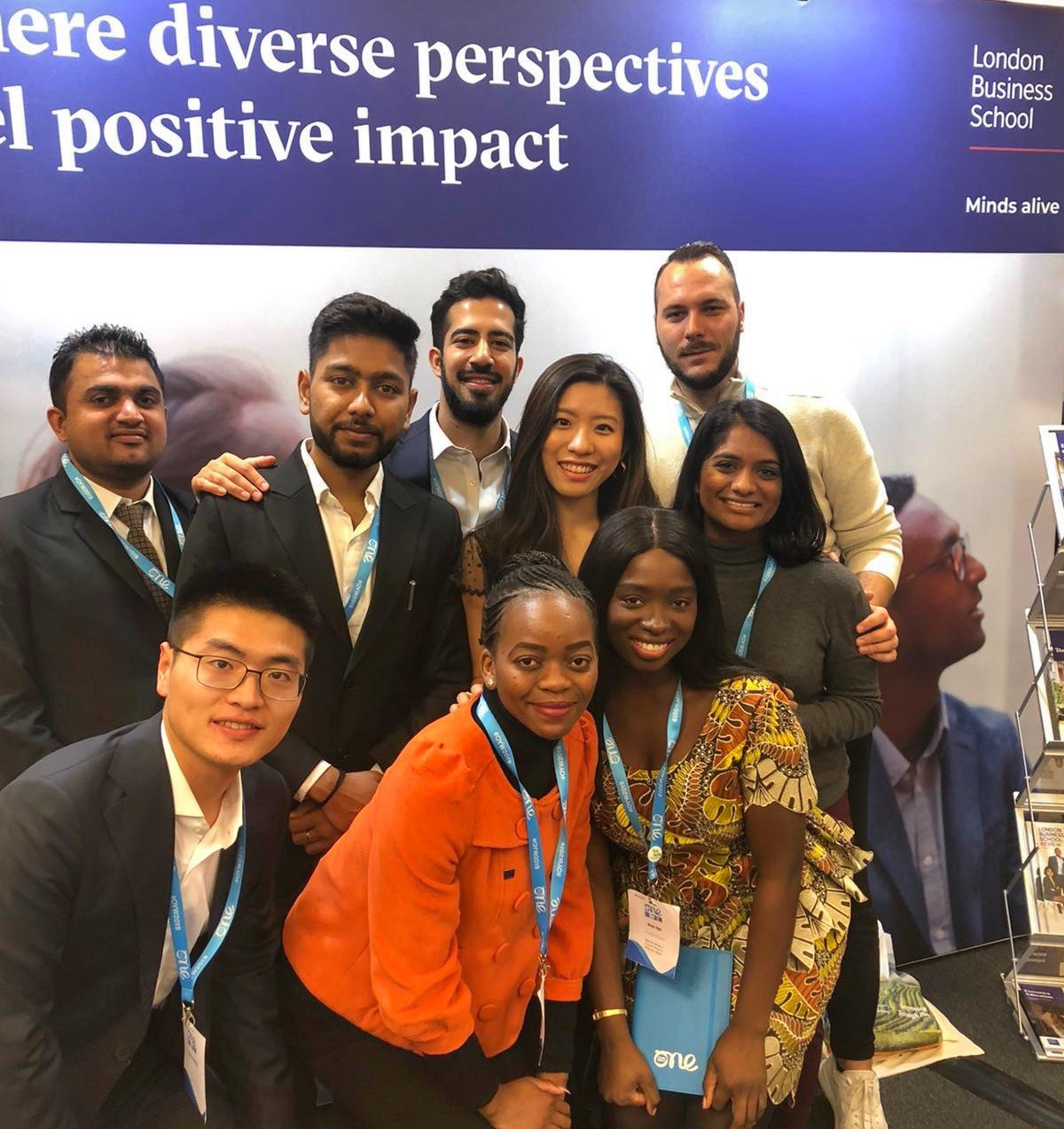 "Not many people have asked if I'm okay." These were not only the words of Meghan Markle, but also my fellow J&J Global Health Scholar at the 2019 One Young World (OYW) forum in London. Filling the stage with as much grace as the Duchess of Sussex from the opening ceremony, Dr Wesam Eid shared his intimate struggles as a Syrian doctor and refugee striving to restore dignity to his people. As the onslaught of emotional and physical abuse on frontline clinicians continues unabated, expectations for humanitarian workers to continue unaided in such environments are unjust and unsustainable. Resiliency is not only central to Wesam's story and  the 11 other selected Scholars, but to all delegates, speaking for the young leaders globally who were not as fortunate as we were to share our experiences at OYW.
While happiness may lie in helping others, you have to help yourself first. Our state of mind projects on those around us and particularly as caregivers we can unintentionally do more harm than good if we do not address our own mental health needs. Being surrounded by supportive people to help share your burden can amplify productivity and in doing so accelerate progress towards achieving your goals. I benefit from this on a daily basis as I study my MBA at London Business School, who have also announced their new scholarship with OYW to fully fund a deserving candidate on an Early Careers programme. J&J demonstrated their commitment to resiliency beyond the summit by providing Scholars with personal and professional support, with an expert team and mentor (in my case Janssen's CFO) to support me with my own endeavours to expand maternal health access across rural Bangladesh.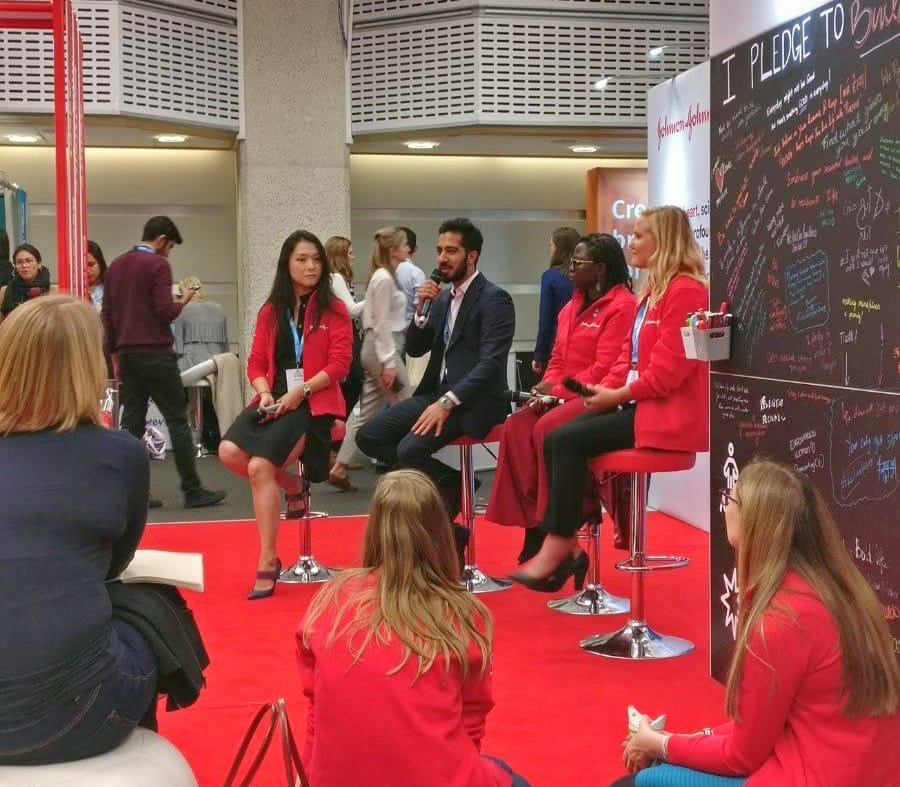 As with many conferences of this kind, OYW had its highs and lows, ebbs and flows, opportunities and obstacles. Where chic celebrity Ellie Goulding scratched the surface on climate change, McKinsey's Dame Vivian Hunt brought intellectual rigor to the debate on automation's impact on our workforce. Following technological trends, Twitter's co-founder Biz Stone and AI Foundation's Dr Lars Buttler unsettled the audience with a live demonstration of their artificial doppelgangers. J K Rowling aptly shone an uncomfortable light on well-intentioned volunteers who inadvertently prop up a lucrative orphanage industry exploiting vulnerable children. While Nobel Laureate Professor Muhammad Yunus championed his lifelong efforts for financial inclusion in an increasingly inequitable world, Bob Geldof's impassioned rant berated divisive world leaders. Echoing Sir John Major's anti-Brexit sentiments, the existential threat of intolerance to societal cohesion was reiterated in the Mayor of London's very welcome speech that the UK's capital will always remain open.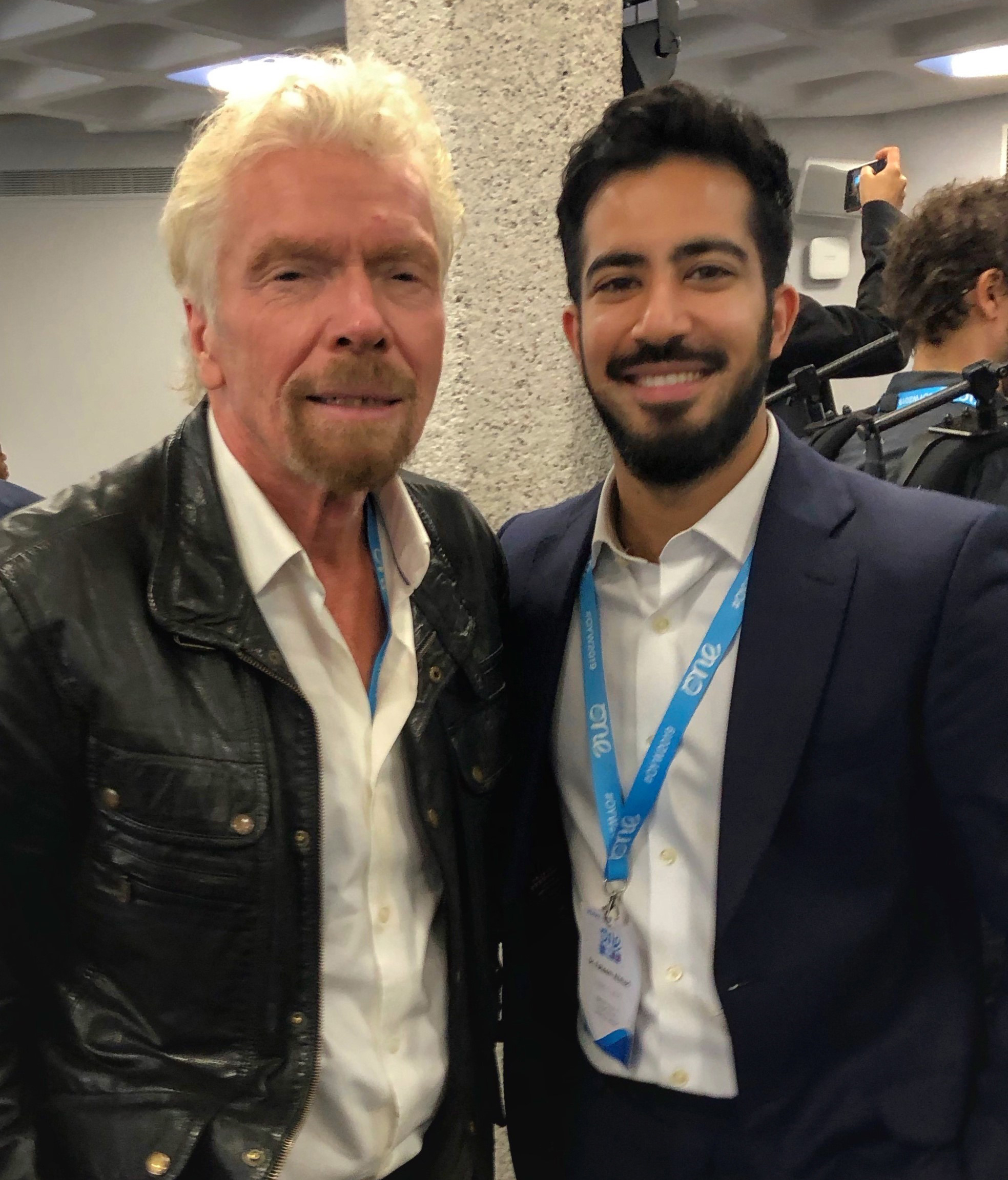 My highlight of OYW was being invited to translate this enthusiasm into impact at an exclusive roundtable with 'The Elders'. Chaired by the first female President of Ireland, Mary Robinson, we enjoyed an intense discussion on achieving Universal Health Coverage by 2030 with leaders from business, government and civil society including Dr Gro Brudtland (former WHO Director General), Lakhdar Brahimi (UN Conflict Mediator) and Sir Richard Branson (Virgin Group). For SGD3 to be met, we discussed countries need to earmark new funds, while improving proactive public health strategies to reduce strains on reactive clinical health systems. Easier said at a table than done on the ground. However, advocacy has had and will continue to have a key role in advancing government policy through unlocking private capital and facilitating public ownership to achieve UHC.
By harnessing the collective skills of 2,000 highly talented, motivated and influential individual from 190 countries  in a meaningful manner, opportunities such as this at OYW can have a tangible impact for generations to come. As a newly inaugurated OYW Ambassador, I join an unparalleled network of young likeminded individuals who, rather just discussing the world's problems, seek out practical solutions to positively enact change.