As I approach the end of my journey as a student in the Masters in Analytics and Management programme at LBS, I find myself immersed in a whirlwind of emotions. These past months have been a transformative period, rich with challenges, growth, and unforgettable experiences. In this blog post, I aim to summarize my programme experience, share the invaluable takeaways I have gained, and shed light on the exciting next step that awaits me on this incredible journey.
The MAM programme at LBS offered an unparalleled learning experience. The programme's curriculum was designed to equip us with the necessary skills and knowledge to tackle complex business challenges using analytics. From statistical modelling and machine learning to data visualization and decision-making frameworks. I acquired a comprehensive skill set that is highly sought after in today's data-driven world. What sets this programme apart is its emphasis on practical application. We were presented with numerous opportunities to work on real-world projects in collaboration with industry partners. Applying analytics techniques to solve these challenges, not only honed our skills but also allowed us to make a meaningful impact. The invaluable experience of working on diverse projects provided me with the confidence to navigate the complexities of the business world. While the academic rigour was undoubtedly intense, it was undeniably worth the effort.
One of the most striking aspects of my program experience was the opportunity to collaborate with 80 brilliant minds from various backgrounds and nationalities. Whether it was working on group projects, engaging in spirited classroom discussions, participating in extracurricular activities, or grabbing a drink at the Sundowners, each interaction brought unique perspectives, enabling us to solve challenges collectively, foster creativity, and harness the strength of diversity.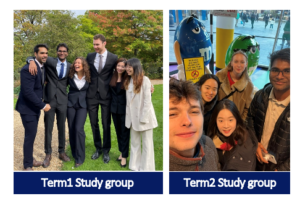 The camaraderie we developed while burning the midnight oil, solving intricate case studies, and preparing for presentations created lifelong friendships and expanded my global network. LBS truly embodies the spirit of international collaboration, fostering a supportive community where everyone is encouraged to thrive. I am confident that the extensive network of industry professionals, alumni, and faculty members at LBS will pave the way for future collaborations and partnerships. Even though students from other programmes might have this impression, my time at MAM has been about much more than assignments and exams. I have had the privilege to travel to multiple countries, savour diverse cuisines, and engage in a variety of activities throughout the year. One of my best memories is when I was exploring Athens with my professor, delving into its vibrant streets, and indulging in its delicious food scene.
A dear friend from LBS recently posed a thought-provoking question: "Is the journey at LBS truly worth the sacrifices made?" Reflecting on this query, I find myself resolutely convinced that the answer is an unequivocal "yes." When I consider the person I am today compared to the individual I was merely a year ago, the transformative power of my experience at LBS becomes abundantly clear.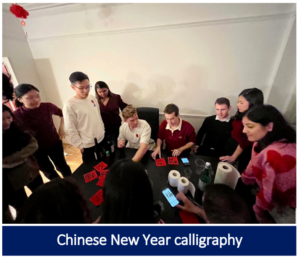 The most invaluable treasure I have garnered, which transcends monetary value, lies in the extensive network I have cultivated throughout my journey — spanning across continents, connecting individuals from Taiwan to California, and encompassing a diverse spectrum of professionals ranging from incoming analysts to esteemed managing partners, from visionary entrepreneurs to globally renowned corporate leaders.
While the end of this programme marks the end of one chapter, it also opens the door to a world brimming with possibilities. I am excited to embark on the next step of my journey, armed with the confidence, knowledge, and passion that the MAM programme and its Class of 2023 have ignited within me. I am eagerly looking forward to tapping into the extensive network I have built, allowing me to embark on exhilarating journeys around the globe and indulge in diverse cultures and culinary delights.
Written by Nithish Kumar Akula MAM 2023