By Ross Barnes, MiF PT 2022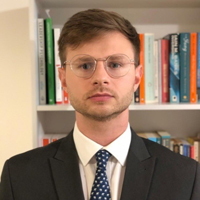 Hi I'm Ross Barnes from the UK, and I'm a student on the Masters in Finance (MiF) Part-Time programme.
I decided to study the MiF at LBS because the school has an outstanding international reputation, and its MiF programme has repeatedly been ranked as the best of its kind in the world. I specifically wanted to study the MiF as opposed to an MBA, as I wanted to broaden my finance knowledge and deepen my expertise in finance. I was keen to apply an academic lens to the work I do to broaden my thinking and analysis. The Part-Time programme was ideal as I wanted to study but keep working and apply my learning in my role.
I would like to tell you a bit about my brilliant study group, as it's been a key highlight of my time so far.
Highlights of my study group experience
If you were to combine Italy, Cyprus, Japan, America, South Africa and Watford, they would create the wonders that are Study Group 11. For those curious about Watford, I will tell you that it is one of England's top tourist destinations, and a place that everyone has to visit, the Harry Potter museum is not to be missed! I am overjoyed that I am able to experience the rich diversity of LBS and only have to travel 19 miles from my home.
The diversity of our group not only enriches our experience but contributes to the way we think about various subject areas. The ultimate goal of any master's programme is to challenge ones thinking, and it has been a pleasant surprise to have this come from other students and not just my professors.
The benefits of my study group are endless. Without Masaya (quantitative market and credit risk expert) we would all be lost when it comes to fixed income securities. Without Tin (a fellow chartered accountant) there would have been fewer debates regarding whether it is more or less appropriate to deduct lease payments from EBITDA during our accounting project. I have gained from my fellow students' expertise in technical areas such as fixed income and portfolio management. Equally, as a chartered accountant I was able to contribute a lot to the financial accounting and analysis course.

Without further ado, it's my pleasure to introduce you to Study Group 11…


Tin Mangwiro is South African & Zimbabwean and works in corporate finance for BDO UK LLP:
"My study group has been great! We have collaborated well and shared insights, leveraging our many years of experience in different areas of finance. The most exciting aspect of working with my study group is how we have managed to be efficient, and yet still be light-hearted when working on tasks and assignments. This is important to me, as I have a very demanding job and therefore limited time."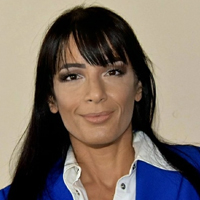 Kristiana Tsingi is from Cyprus and works as Chief Operating Officer for Aristeus Financial Services:
"Our study group functions very well, everybody pitches in, we all do the work and keep each other's interest, and the whole group's interest, in mind. Sometimes the weight falls to different members, depending on the project and the expertise necessary to complete the assignment. A big advantage of the study group was learning how to efficiently and productively work with other people."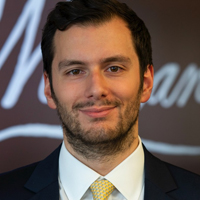 Luca Fiume is Italian and works in asset management for JP Morgan:
"My study group is simply amazing! We are totally different students coming from 6 different countries. Each of us studied different subjects (accounting, economics, law…) and we do not work in the same industry. However, we have great synergy and have been able to help each other in an effective way."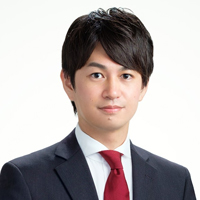 Masaya Komaki is Japanese and works in risk management as VP for Mizuho International Securities:
"A highlight of working in my study group was during the Purpose of Finance core module where we discussed how finance evolved, how financial innovation benefited society, and the implications of the global financial crisis. This assignment required philosophical discussion and having everyone share their views on the benefits and limitations of financial innovations, which allowed us to reach a good conclusion. With regards to the Investments course, though it was challenging, we worked together intensively and got a good score in the assessments."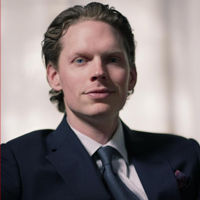 Patrick Rooney is American and works for First Trust as Regional Sales Manager:
"Diversity is the spice of life. Meeting people from different backgrounds, cultures and points of view is what makes for a great university experience. Our group has just this as we represent America, Britain, Cyprus, Italy, Japan and Zimbabwe. As a result, we have not only had a lot of laughs and gotten to know one another, but also learnt about life outside of our own."


Advice to prospective MiF students:
Kristiana Tsingi
"I do not think there is even a comparison with other schools, as LBS has an unquestionably top programme, an impeccable reputation in the work market, a unique community feeling, and a diverse student body. Anyone would be lucky to be accepted for any programme at LBS. As someone who has more work experience than most of my cohort, I could have chosen to do a more general degree like the MBA. I didn't as I felt that the MiF would offer me more real and substantial knowledge. The MiF gives students the educational experience necessary to respond to the demands of the business world, while keeping the whole picture in mind. The course is an absolute balance of science and theory."
Luca Fiume
"I would suggest that applicants think about their plan and what they want to achieve. The MiF is a real investment in terms of time and money, and you need to be prepared to balance your job and study obligations. However, to achieve great results you have to be prepared to make sacrifices and dedicate time towards what you want, and ultimately this will be worth it."
Patrick Rooney
"The LBS MiF is ranked #1 for a reason. The professors have been excellent, the subjects thought provoking, and the interaction with classmates fulfilling. The diversity of our class is also quite extraordinary, and even though we haven't had as much time together in person as we would have liked, we have become close friends. As they say, the proof is in the pudding, and not only do my classmates boast impressive resumes, but we have helped each other through the tough times of being isolated over the past 6 months. I couldn't think of a better option than what I've experienced so far."

Would you like to hear more about the programme? Why not speak with our current students? Or for a review of your fit for the MiF, you can submit your profile here.