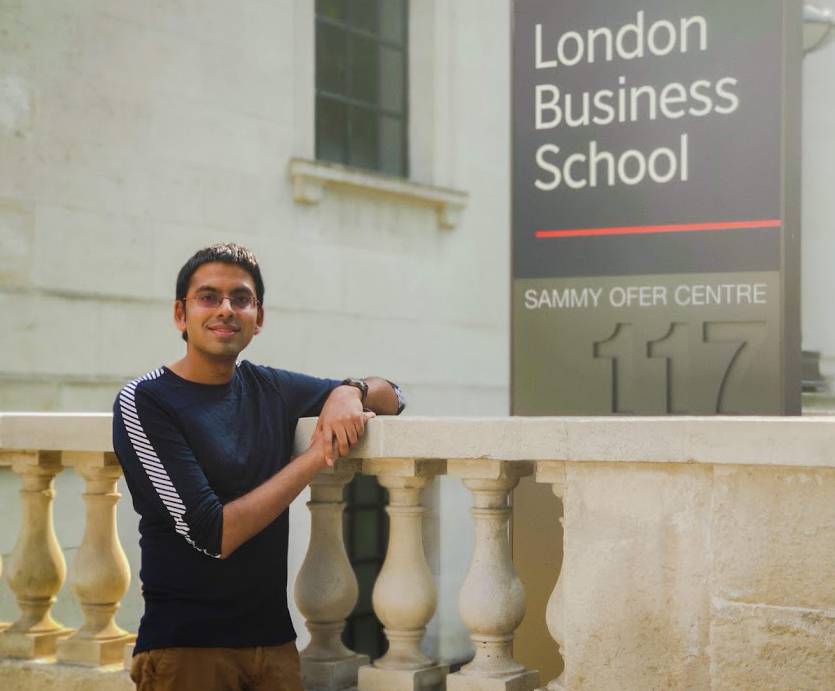 By Giri Kesavan, MBA2021
Giri is the Co-President of The Tech & Media Club at London Business School. An MBA2021 student, he also chairs the degree & careers wide Technology Sector Steering Committee, working with the school, faculty, industry, alumni and Careers Centre on Technology education & careers. He is further involved with the school as an MBA Academic Representative and Peer Leader for Technology.
The technology sector is at a crossroads. In an increasingly competitive and digital environment, we've seen how technology has been propelled to be front of mind for organisations regardless of industry. Analytics and Data is the currency of the present, and how to sell engineering has become as key as engineering itself. Data driven strategic decision making is the skillset of the future – and this year at LBS I've been thrilled to work with the school to ensure our MBA students have the education, experience and skills they need to succeed in the Technology sector.
The engineering mindset
An engineer by background (with my undergrad degree being fully technical – an MEng in Electronic Engineering from Imperial College London), I know first-hand how difficult it can be to articulate innovation. We're so trained to focus on the details… that we forget how to communicate the actual value proposition. It's a core trait that I've truly learnt during the first year of my MBA. You can have all the great technical ideas you want – but if you can't get sponsorship for your vision, it's going nowhere. At LBS, it's been great to discuss, test and articulate ideas in the classroom and with faculty – and with courses specifically designed for this purpose, students get the opportunity to 'sell' their product and solutions effectively to an audience.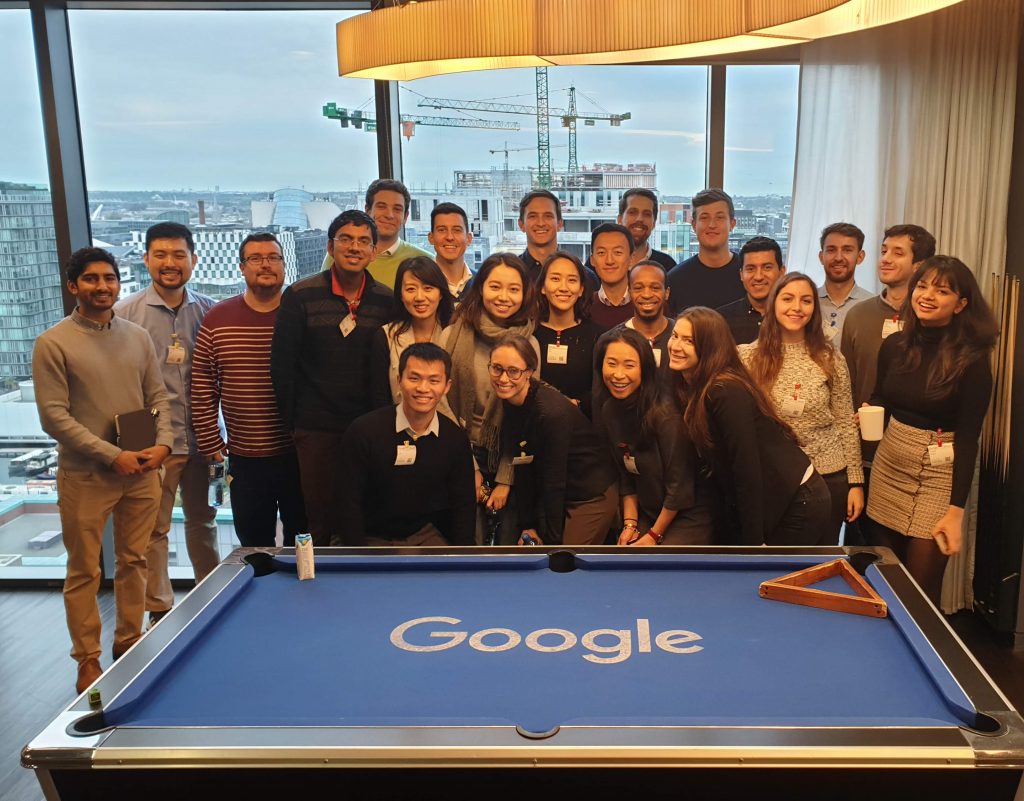 Painting a story with data
One of the first courses we did at LBS was 'Data Analytics for Managers.' From an outside perspective, it might seem odd as to why the course isn't simply called 'Statistics' …but that's the key. As MBA students, we are trained not only to generate data, but to interpret and leverage data. We did a regression analysis. So what ? What risks and opportunities does the analysis show ? What should we do ? The 'So What' test is a key skill when working with data and through the MBA, I've truly learnt how to 'paint a story' with data. From Tableau to SQL to courses in advanced analytics and data science, the MBA truly prepares us to make data-driven management decisions.
Steeped in industry
From classroom to industry. From London to the world. That's what the school focuses on as part of the LBS experience. It's not about just the theory but how students can practically apply what they have learned through experiential opportunities, both in London and further afield. One of the highlights of my year was taking a group of 25 students to Dublin's 'Silicon Docks' and testing ideas, learning industry trends, discussing projects with the likes of Facebook, Google, Twitter, Dropbox, Glassdoor, Pinterest, Square and ConsenSys. Working with industry partners globally, it's fantastic that student-led initiatives such as The Tech & Media Club showcase and highlight the key value that MBA students can bring to technology companies on a global scale. From debates on the future of cryptocurrency with ConsenSys to the applications of Machine Learning with Google, industry treks have been a great outlet for students to demonstrate creativity, innovation and understanding within the context of technology.
'Codifying' our skills through the Tech concentration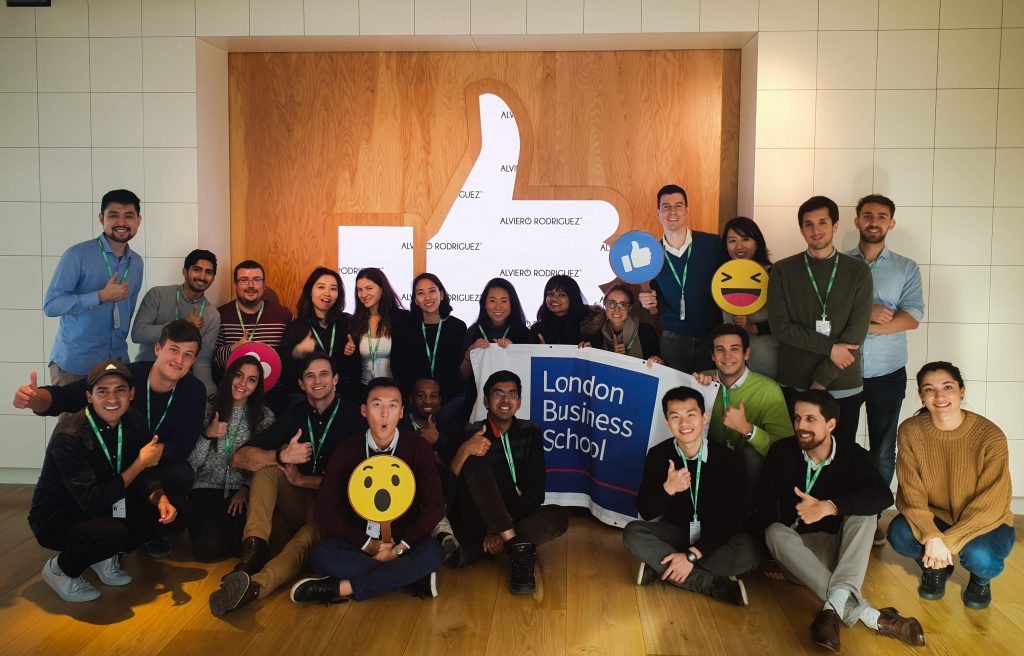 Working with colleagues across the school, one of the key initiatives we're proud to have launched is a new degree concentration in Technology & Analytics for MBA students. Opening up courses in key areas such as Analytics, Product Management, Marketing, Fintech and Data Science, the concentration cements the skills of MBAs at LBS within Tech, giving them the academic toolkit they need to pivot into careers within the sector. David Morris (Head of Technology Careers) and I had the pleasure to speak to over 250 prospective students last month about our new concentration – and with increasing numbers of students moving into technology post-MBA, it couldn't have come at a better time!
A holistic & elevated perspective
An elevated perspective on business. I'm fairly sure I wrote that in my admissions essay as to why I wanted to do an MBA at LBS. It's not just about one aspect of the school, but how all the elements (Degree Education, Career Centre, Student Led initiatives, Faculty, Students, Alumni, Industry) come together to present a holistic value proposition. It's been a privilege to work with such a talented group of individuals across the school and have the support of an exceptional MBA2020 & MBA2021 cohort…and of course my close friends who have never been shy to give their candid advice and perspectives! With a renewed focus on Technology, I'm proud to be part of this ecosystem at LBS to educate, inspire and motivate students into tech and lay the foundations for the years to come.