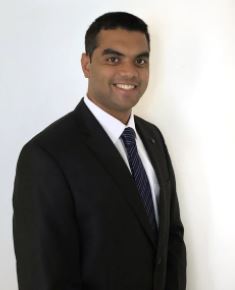 David Nazareth, MAM2021
"One of the things that has surprised me most is how lively the community has been through this unprecedented learning experience. The student association, clubs and our student representatives have worked very hard to organise socially distanced events in small groups and facilitate networking within streams and across programmes."
Education: Bachelor of Technology, NITK Surathkal; graduated in 2018
Topic studied: Mechanical Engineering
Interested in: Energy, supply chain management
So, David, why LBS? What was the leading factor about the School or programme that made up your mind to come here?
Growing up in India, one of the fastest developing economies in the world, I have witnessed first-hand the adverse effects of unsustainable urban expansion on the natural capital and urban ecosystem within cities. At my first job out of university in technology consulting, I was exposed to the digital disruption that is transforming so many businesses around the world today. I became interested in the potential that technology has to positively impact the environment and started researching its applications in creating greener supply chains and smarter energy grids. With the goal of transitioning into a career in data analytics in the renewable energy sector, I decided to pursue an education that would consolidate my consulting experience, hone my data-interpretation skills and strengthen my understanding of global business. The MAM at London Business School fit my educational goals and professional aspirations very well. I was attracted to the programme because of the opportunity to learn data analytics through a highly practical lens and tailor the programme by choosing from a wide range of electives alongside the MBA students. Another factor that influenced me to choose LBS was the opportunity to participate in a Global Immersion Field Trip (GIFT) and work with local businesses on social impact projects. Lastly, the diverse student body at LBS, clubs focused on social impact and renewable energy and excellent location all contributed to me falling in love with the programme and the school.
What advice do you have for current prospective students?
My advice to prospective students would be that there is no such thing as too much research. During my application year, I invested a significant amount of time in understanding every aspect of the LBS student experience so that I would be able to make full use of my one year at LBS. Being aware of everything that LBS has to offer will help you to choose how to spend your time very wisely when you join next September. I would encourage all prospective students to follow the activities of the clubs that they are interested in joining and network with current students (I am always up for a coffee chat) as much as possible during their year before LBS.
You've joined a diverse class of peers, what is the unique offering you bring to the table?
Our current MAM class has students from over 30 different nationalities and each one brings a different set of skills and a fresh perspective to enrich the learning experience of our cohort. Personally, through my experiences leading student clubs in my undergraduate degree, I bring with me the ability to lead large groups of people through projects and manage them to completion. I also spent two years as a consultant prior to joining LBS and this experience is something that I can share with classmates who have joined this programme without full-time work experience.
What is one thing you've learned about LBS that has surprised you?
One of the things that has surprised me most is how lively the community has been through this unprecedented learning experience. The student association, clubs and our student representatives have worked very hard to organise socially distanced events in small groups and facilitate networking within streams and across programmes. I was also quite amazed by how quickly the student association worked with the school to put in place an alternative solution to replace the Global Immersion Field Trips.
Thing you are most excited about?
One of the reasons I chose this course was because of the option to tailor the programme with electives in the spring and summer terms. We just finished bidding on electives and I'm really excited about starting two electives, energy markets and supply chain management that I was able to secure. Both are taught by faculty who have deep knowledge of the industry. Aside from academics, I am most excited for the social impact week and global energy summit, flagship events put up by the social impact club and energy club every year.
Fun fact about you that didn't get included in your application?
During my undergraduate studies I was captain of an all-terrain vehicle racing team and got to design a car from scratch, source and fabricate components and assemble and test the vehicle. We would then go to a competition called BAJA SAE India to compete with ATV's from other universities in a series of static and dynamic tests and a 4 hour long off-road endurance race!